Inflation rose 6.3% in July, down from June peak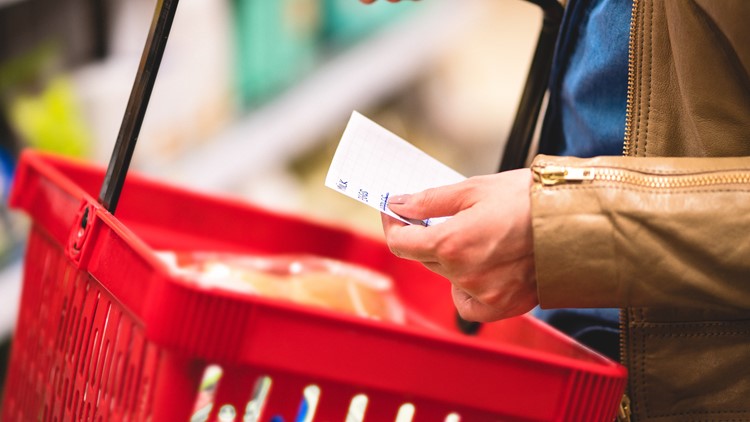 A month earlier, prices rose 6.8%, the highest jump since the 1980s. But July numbers suggest that US inflationary pressures may be easing
WASHINGTON – Inflation eased last month as energy prices fell, raising hopes that a surge in price increases may have peaked.
According to Friday's Commerce Department report, which is closely watched by the Federal Reserve, consumer prices rose 6.3% year over year in July after posting a 6.8% annual rise in June, the biggest jump since 1982. Energy prices made the difference in July, falling last month after rising sharply in June.
So-called core inflation, which excludes volatile food and energy prices, rose 4.6% year-on-year last month after rising 4.8% in June. The decline — coupled with a drop in the Labor Department's consumer price index last month — suggests that inflationary pressures may be easing.
On a monthly basis, consumer prices even fell by 0.1% from June to July; Core inflation rose 0.1%, the Commerce Department reported.
Inflation started to surge in spring 2021 as the economy recovered with surprising speed from the short but devastating coronavirus recession a year earlier. Increasing customer orders overwhelmed factories, ports and freight yards, causing delays, shortages and higher prices. Inflation is a global problem, especially since the Russian invasion of Ukraine pushed up global food and energy prices.
In the United States, the Commerce Department's Index of Personal Consumable Expenditure (PCE) is less well known than the Department of Labor's Consumer Price Index (CPI).
But the Fed favors the PCE index as a measure of inflationary pressures, in part because the trade index seeks to measure how consumers are adjusting to rising prices, for example by substituting cheaper private label brands for more expensive ones.
CPI has shown higher inflation than PCE; Last month, for example, the CPI moved at a year-on-year pace of 8.5% after hitting a four-decade high of 9.1% in June. One reason: The Department of Labor index gives more weight to rents, which have risen sharply this year.
The Commerce Department also reported on Friday that Americans' after-tax personal income rose 0.3% in inflation-adjusted terms from June to July; it fell in June. Consumer spending rose 0.2% last month after factoring in higher prices.
The Fed was slow to react to rising inflation, believing it to be the temporary result of supply chain constraints. However, as prices continued to rise, the US Federal Reserve moved aggressively, raising interest rates four times since March.
https://www.king5.com/article/news/nation-world/inflation-eases/507-41dacbee-2058-4650-8e9f-cde5500e3091 Inflation rose 6.3% in July, down from June peak