Intruder locked homeowners out of home for over 4 hours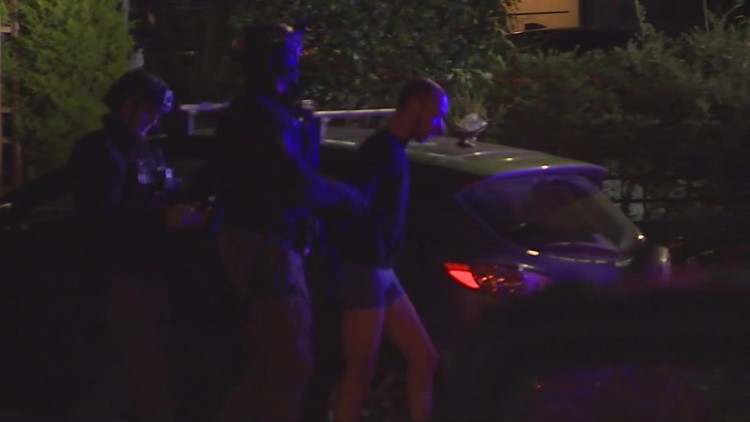 SEATTLE — A man is in custody early Thursday morning after police said he fenced himself in at a home in Seattle's Wallingford neighborhood.
The Seattle Police Department was called shortly before midnight when the homeowner said they were locked out of their home. The homeowners told police they were in the front yard because they thought a raccoon was making a nest. Detecting loopholes, the subject broke into the house and locked the door to prevent the owner from going inside.
A SWAT team surrounded the house and a confrontation with the police began. Police tried using flashbangs, placed a robot inside to track the suspect, and fitted a shield at the front door.
The standoff lasted more than four hours when the SWAT team caught the suspect.
There were no injuries, according to police.
This is an evolving story. Check back for updates.
https://www.king5.com/article/news/local/swat-teams-seattle-home-intruder-locks-homeowners-out/281-edcc2d56-1b6e-4e81-91d9-cb87f32aff5d Intruder locked homeowners out of home for over 4 hours