Is Costco raising the cost of membership?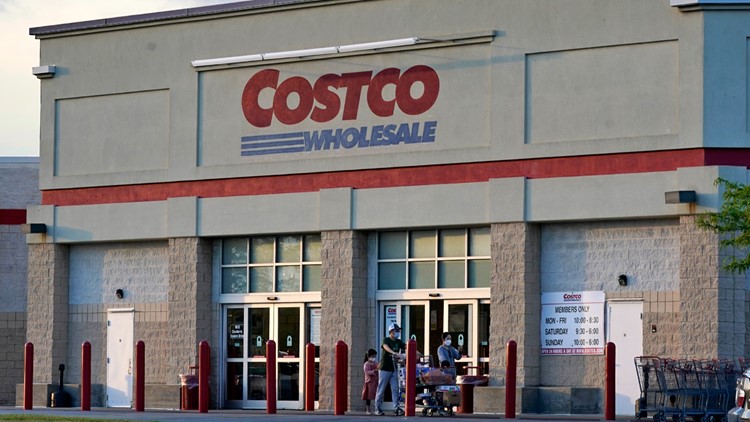 While the price of your Costco membership hasn't increased yet, one executive has hinted at future increases.
WASHINGTON — The cost of a Costco membership will go up sooner or later, according to a top company executive.
"It's a matter of when, not if," Galanti commented.
But he was more cautious about the timeline or even whether the change would happen in the 2023-2024 fiscal year.
"You will see that happen at some point," he said. "We can't really tell you whether it's in our plans or not. We'll let you know when we know."
A basic membership currently costs $60 per year, and an executive membership – which offers additional discounts and 2% returns on some purchases – is $120 per year.
Those prices have remained the same since 2017, when Costco raised prices from $50 and $110, respectively, for annual memberships.
It's unclear how much the company will consider raising prices, but a price increase similar to the 2017 increase would put the base membership fee at $65 per year and the executive membership fee at $130.
Costco sells items in bulk, often at cheaper per-unit prices than traditional grocers or other retailers. But to shop there, customers must be card-carrying members.
Earlier this year, Costco began being stricter in enforcing its membership rules after seeing many non-members using cards that didn't belong to them at self-checkouts.
If Costco increases membership fees, it would affect nearly 130 million Americans who shop at the retailer's 591 locations. Because people who live at the same address as the cardholder automatically receive a free membership, that means about 71 million households.
Galanti told investors that the average transaction among US shoppers fell about 4.5%, largely because customers weren't buying big ticket, non-food items like furniture or electronice device.
Grocery spending remained "relatively strong," he said, helping the company avoid large losses in the quarter.