'It doesn't make any sense': Friend of victim grapples with deadly shooting in Snohomish County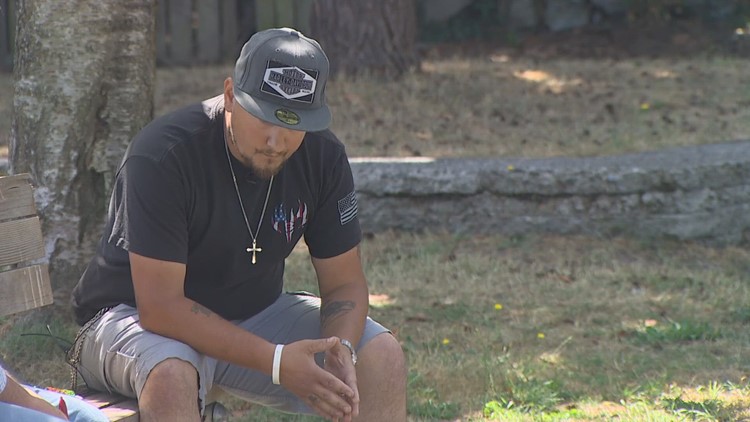 Ryan Ezzy has been "executed" after allegedly trying to break up an argument at his Marysville apartment complex.
MARYSVILLE, Wash. – Jake Sigurdson is an only child, but he considers Ryan Ezzy as his brother.
The two have been best friends since they met in the Marysville neighborhood when they were 2 years old.
"He's always been fearless," says Sigurdson. "He's the guy who went on the crazy bike ramps we did in the woods as kids. Just a great friend, someone I'm proud to call my brother."
Last Thursday, witnesses said Ryan was trying to mediate an argument between a couple in the parking lot of the Marysville apartment complex when the suspect shot Ryan twice.
Witnesses said the gunman walked away, then returned about 15 seconds later, shooting Ryan in the head. Police called for an "execution."
"He was someone who tried to defuse a situation rather than get involved in a situation," Sigurdson said. "That's why this whole thing makes no sense."
The suspect then drove to Edmonds, where he kicked in the door of a family home, shot a 68-year-old woman in the head and critically injured the mother and father.
The link between the two shootings has yet to be determined.
The suspect is still being held on $5 million bail at the Snohomish County Jail.
KING 5 has yet to name him as he has yet to be formally charged.
The Marysville case left father Ryan and his 3-year-old son with an unimaginable void.
"You don't really tell a 3-year-old like that. It takes a long time to explain to him who his father is and how much influence he has on people," Sigurdson said.
Ryan is less than a month away from his 36th birthday.
"He's the kindest, non-confrontational guy you'll ever meet," Sigurdson said.
A beloved friend, father, son and "brother" has been taken away – leaving nothing but emptiness.
"It's pointless. It's going to take a long time for people to deal with it," Sigurdson said. "Ryan will never be forgotten. He will always be my best friend."