'It was a bonus': England edge closer to fourth Test win with Ashes in the balance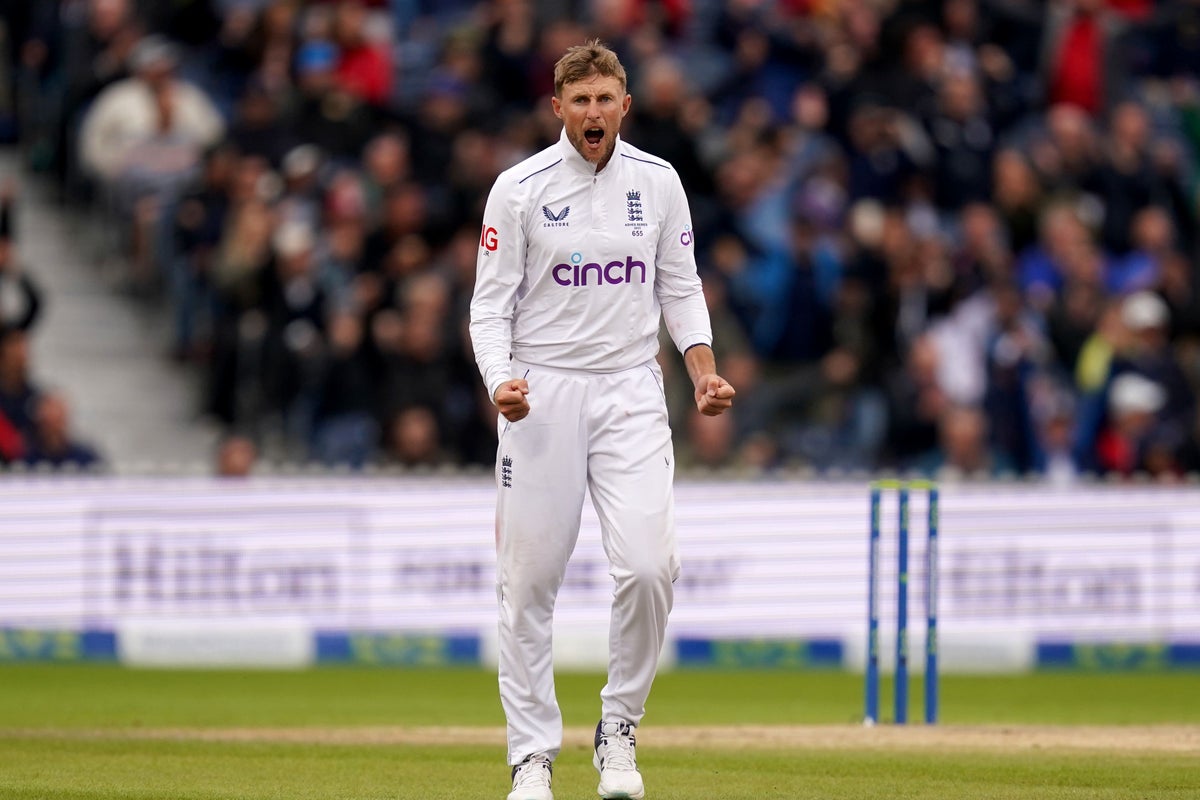 The weather everyone feared didn't have as devastating effects on day four of the crucial test match at Old Trafford as first thought, but England's hopes of leveling the series were still hit hard.
At times it looked like Saturday's game might not be possible, but England and Australia managed to get on the pitch for two hours and 15 minutes.
It was enough time for Joe Root to take the key wicket from Marnus Labuschagne. Ben Stokes chose to successfully overturn the on-field decision not to retire, but that was after he had already scored a century.
England batting coach Marcus Trescodick even admitted that more cricket was being played than first thought.
"We weren't expecting much today, so getting what we achieved was actually a bit of a bonus," he said.
"So I'm keeping my fingers crossed that something changes overnight and tomorrow and we may still have a couple of hours of what it looks like. But we have to wait and see."
Mitchell Marsh and Labuschagne formed an important Australian Resistance partnership, playing relaxed and embracing bad ball as the game slowly progressed.
Labuschagne, in particular, played a well-watched inning, scoring 100 balls from 161, removing his helmet and raising his racquet for only the second time outside Australia.
While one can point the finger at the extra time needed, 26 overs were lost in the first three days largely due to slow over rates, but ultimately the weather will decide the fate of the game and the ashes.
At 4.17pm England were told the light was not good enough to use their pace bowlers and although Root eventually captured the key wicket from Labuschagne it was more expensive.
In the first six overs with spin from both sides, England conceded 40 runs and Australia went into the tea break with 214 runs for five runs, just 61 behind.
However, Trescodick insisted he couldn't see much of a difference between conditions before and after England was restricted to bowling spin.
"Firstly, we were sitting on the balcony and it hadn't gotten so bad that the sailors couldn't bowl. "The referees in the middle thought it was too dark and they had to make that decision," said the England coach.
"Tomorrow, if that's what we have and what's given to us, then we'll take it.
"We will seize every opportunity that comes our way tomorrow with both hands."
Unfortunately for the crowd and for England, the rain returned at tea and appeared to be easing, leaving no game possible.
Whatever weather forecast is preferred for Sunday, the prospects are not looking good. It could even rain all day, daunting England's hopes of the series and ensuring Australia keep the Ashes.
Labuschagne said: "You have to be ready to play and I think that's what we were today, we took on the game."
"We knew the task we had, we knew it wasn't going to be a particularly long day, but we had to persevere with the two-hour stint we were given.
"Now it's about preserving the ashes, that's what matters. No matter how much time we have left tomorrow, there's only one option: punch through the day.
"The rain will do its part but I definitely think there will be some play."