It's 'been a challenge': State GOP chair stepping down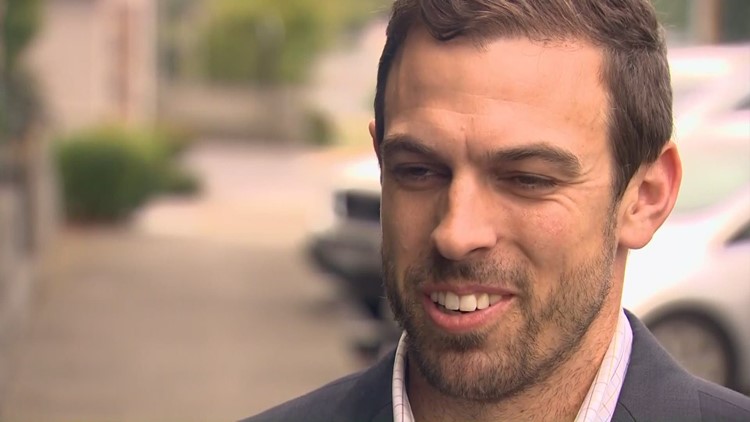 Caleb Heimlich announced he would step down as Republican chairman after being elected in January 2018.
OLYMPIA, Wash. – Washington State Republican Party Chairman Caleb Heimlich will step down.
Heimlich, who was elected president in January 2018 to replace Susan Hutchison, says the main reason is spending more time with family.
He told KING 5 that "becoming a Republican in the blue state is a challenge."
"One of the challenges in politics today is that there is so much division, frankly there is so much hatred," he said.
Heimlich was hired as the state party's political director in 2011 and was promoted to chief executive officer in 2013 before being elected president. He was re-elected in 2019, 2021 and 2023.
Heimlich said he would work for a national, nonpartisan organization, which he did not name.
In a prepared statement, he said that while he would be "participating in a different capacity, I will continue to support reasonable solutions, constitutionally limited government and many liberties". I am committed to restoring balance to Washington state government and believe that our citizens will be better served if there is more representation of diverse views than we currently see from the majority party. number in Olympia."
The state's new Republican presidential election is scheduled for August 12.