Jack Jacobs has St. Francis High flirting with Top 25 status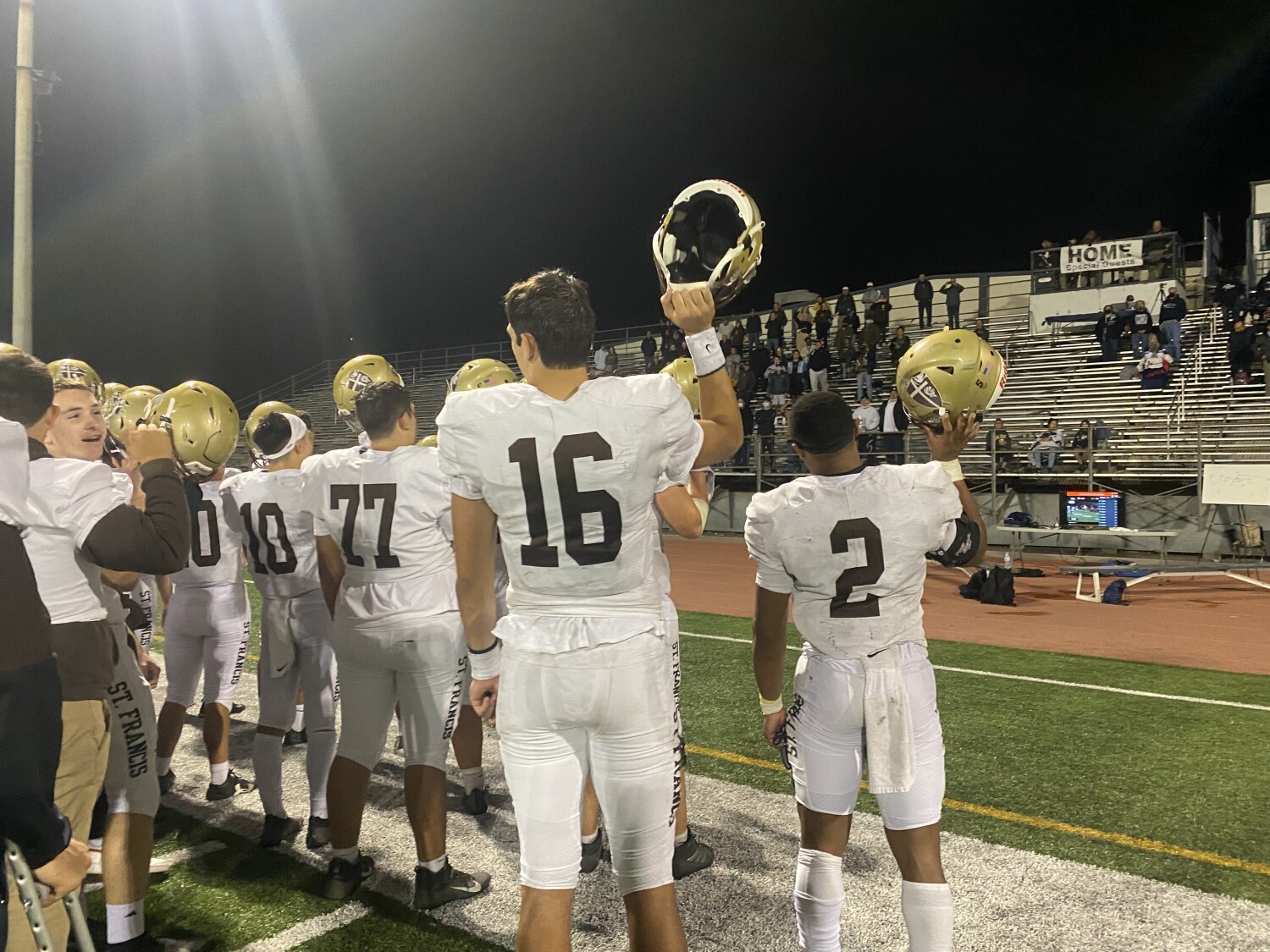 With eight returning starters and several highly regarded transfers, St. Francis could be a team to be reckoned with in high school football when this happens.
Quarterback Jack Jacobs, who's 6'6, finally has a solid group of receivers as well as a talented offensive line led by Racin Delgatty (6-4, 305 pounds) and Phillip Ocon (6-4, 320 pounds). Tight end Preston Jernegan will also help.
The best newcomer is running back Devyn Turner, a transfer from Allen High in Texas. He's fast and strong.
Coach Dean Herrington also likes his kicker Clint Geryak, a top pole vaulter.
The challenge for St. Francis is to see how the defense fares with eight new starters.
https://www.latimes.com/sports/highschool/story/2022-07-20/quarterback-jack-jacobs-st-francis-high-flirting-with-top-25-status Jack Jacobs has St. Francis High flirting with Top 25 status