Jacklyn Zeman, longtime 'General Hospital' actor, dies at 70
Jacklyn Zemanthe film actor who played Barbara "Bobbie" Spencer in more than 800 episodes of "General Hospital," died. She was 70 years old.
General Hospital executive producer Frank Valentini announced Zeman's death on Twitter Wednesday night. Further details about her death were not initially known.
"On behalf of our General Hospital family, it is with a broken heart that I announce the passing of our beloved Jackie Zeman," Valentini said. "Like her character, the legendary Bobbie Spencer, she was a shining light and a true professional who brought so much positive energy to the work."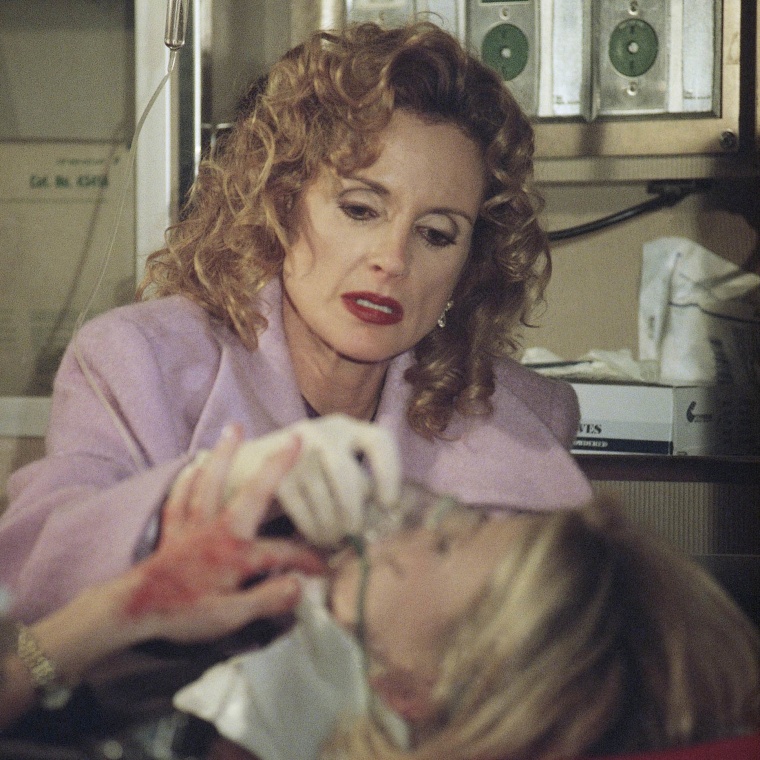 He continued, "Jackie will be greatly missed, but her positive spirit will always live on in our cast and crew."
The soap production also released a statement on Zeman's death.
"Jacklyn Zeman has been a beloved member of the 'General Hospital' and ABC families since she brought to life the iconic role of Bobbie Spencer over 45 years ago," it reads. "She leaves a lasting legacy for her Emmy-nominated portrayal of the bad girl turned heroine, and we will always be remembered for her kind heart and bright spirit. We are devastated by the news of her death and offer our deepest condolences to Jackie's family, friends and loved ones."
Born on March 6, 1953 in New Jersey, Zeman studied ballet as a child and attended New York University to study dance, but she switched to acting with her first credit for The Edge of Night in 1976. That same year , She received a long storyline in "One Life to Live", where she appeared in more than 40 episodes.
She joined General Hospital in 1977 and has appeared in more than 800 episodes in almost 50 years. She played Bobbie Spencer, the sister of Pat Spencer (Dee Wallace) and Luke Spencer Sr. (Anthony Geary).
Zeman is survived by her two daughters, Cassidy and Lacey.