Jane Fonda remembers skinny dipping with Michael Jackson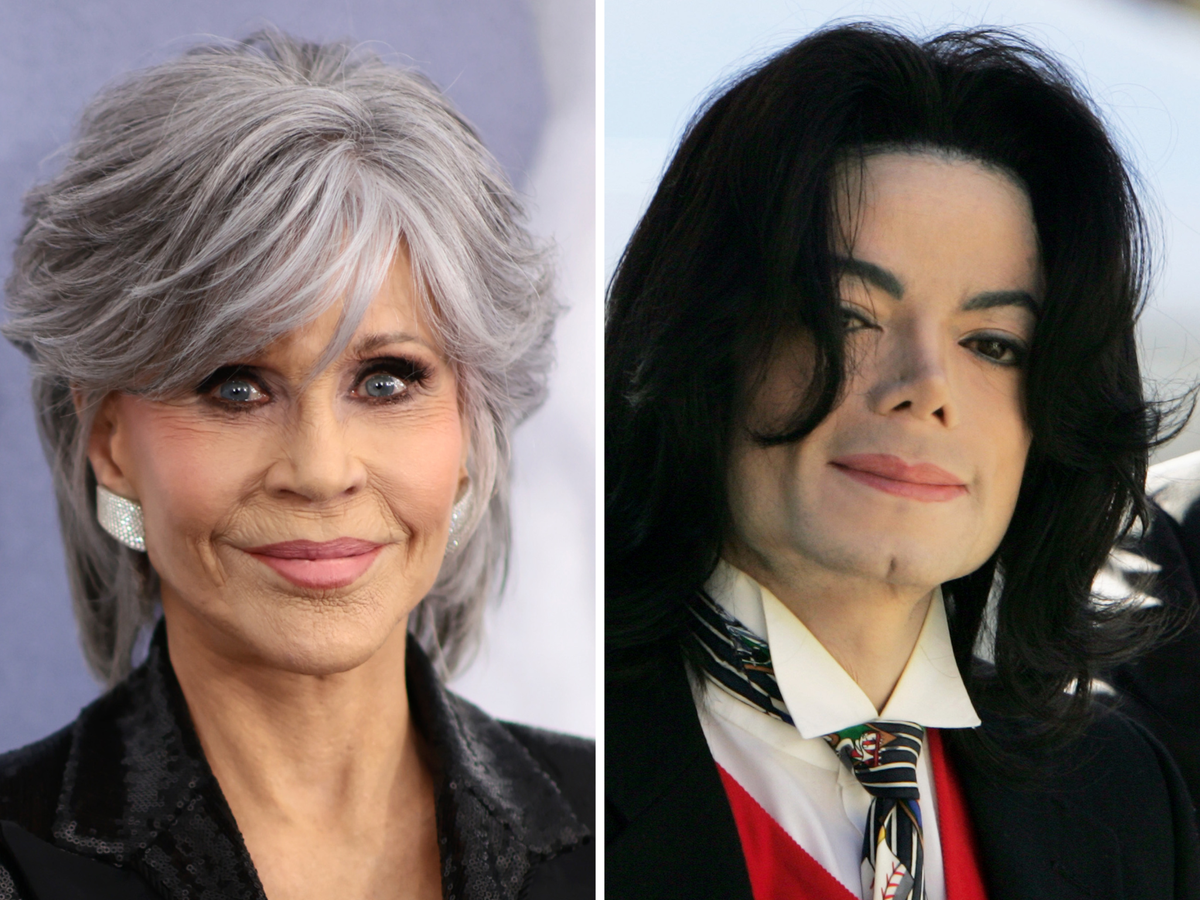 Jane Fonda recalls an unforgettable "moon night" she spent skinny dipping with the late Michael Jackson.
In the Monday episode (May 15) of See what's happening liveThe acting legend appeared at her side Book Club: The Next Chapter Co-stars Candice Bergen and Mary Steenburgen to promote their new film.
During the show, Fonda, 85, was chosen to play host Andy Cohen's game "Plead the Fifth," in which she was asked a series of questions and given the option to decline just one — to plead the fifth.
After calling French director René Clément the "only man in Hollywood who tried to pick you up after you turned me down," Fonda was quick to reveal that she had "seen Michael Jackson naked."
"Well he came and visited me when we were shooting At the Golden Pond and I had a little cottage right by the lake and it was a beautiful moonlit night," she explained
Cohen jokingly surmised that she then "said, let's take a bath." "No, he did!" the 85-year-old Grace and Frankie star corrected.
"I think because he knew he was going to die young and I talked about him and his nudity," she joked. "He was skinny!"
Jackson is known to have died of a deadly drug combination in 2009 at the age of 50.
In the new sequel to the 2018 film book club, Fonda, Steenburgen, Bergen and Diane Keaton take their book club to Italy to catch up on a girls trip they never took. While there, things unfold quickly and your relaxing vacation becomes a once-in-a-lifetime cross-country adventure.
Book Club: The Next Chapter is coming to cinemas now. To read The IndependentHere is the two star review of the film.
Fonda's latest release follows her February sports comedy 80 for Bradyin which she also embarks on a wild journey with three friends to see NFL football star Tom Brady play at the 2017 Super Bowl.