Janet Yellen highlights record US-China trade and talks 'fair rules' during Beijing visit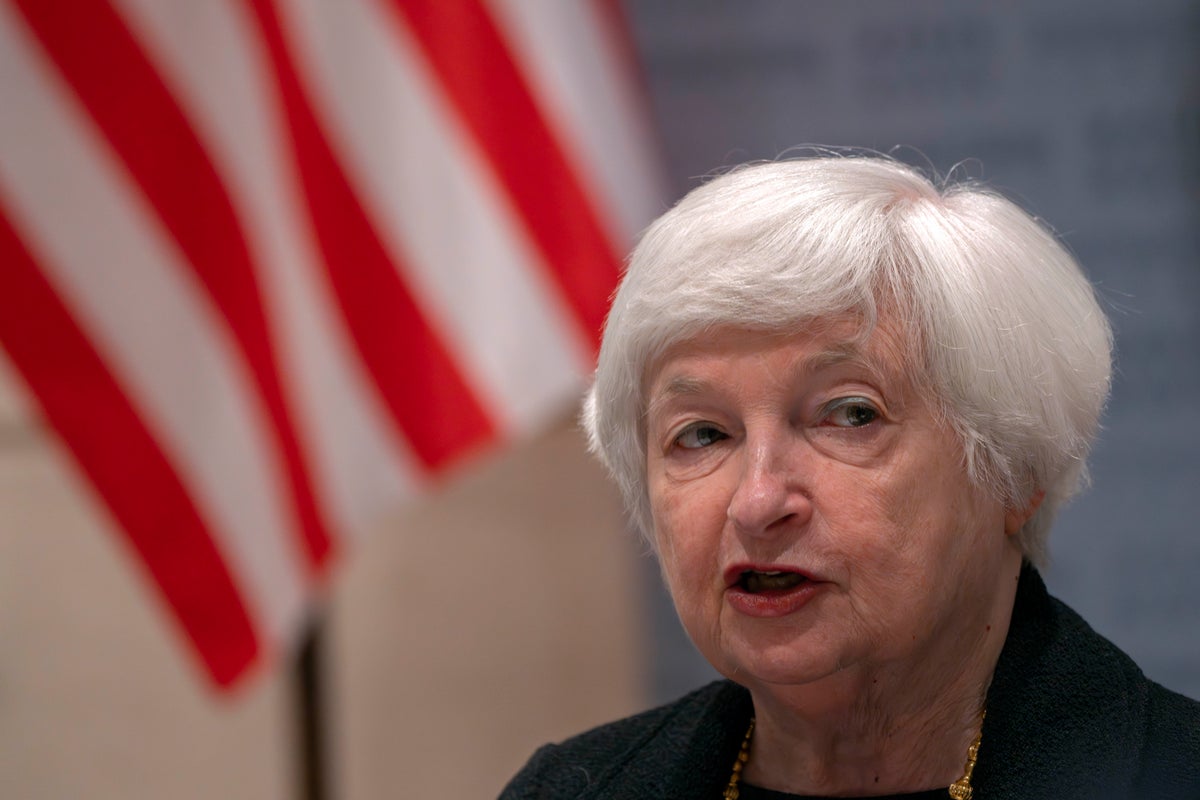 Janet Yellen highlighted the record-breaking bilateral trade between the US and China and also spoke of "fair rules" during her four-day visit to China.
The US Treasury Secretary's visit is Washington's latest attempt to restore ties as the two superpowers have faced challenges in their relationship and have frequently been at odds with one another.
In her meetings with senior Chinese officials on Saturday, Yellen, 76, told Vice Premier He Lifeng that a record US-China bilateral trade in 2022 shows there is "ample leeway for our companies to engage in trade and… to engage in investments". Latest trade data accessed by Reuters suggests two-way trade between the two countries hit a record $690 billion (£537 billion) last year.
Ms Yellen also suggested that the US and China need to communicate better.
"Given the complicated global economic outlook, there is an urgent need for close communication and exchange of views on our responses to various challenges for the two largest economies," she said, adding that such an effort "would help both sides better understand the global situation." understand". We can improve economic prospects and make better decisions to strengthen our economies."
During the meetings, Ms. Yellen expressed Washington's desire to ensure healthy competition with a "fair rulebook" that would benefit both China and the US over time.
Speaking to a group of female economists on Saturday, Ms Yellen said she was "in Beijing at this critical time because, despite all the disagreements between our nations, President Biden and I believe it is in the best interests of our peoples to improve our relations." ." to get on a better path and maintain open and honest communication."
She continued, "I firmly believe that the relationship between our two countries is based on the solid ties between the American and Chinese people. It is important that we continue to nurture and deepen these relationships, especially as China reopens after three years of Covid lockdowns."
Going forward, Ms. Yellen stated that the US would continue to directly express concerns about certain economic practices and take targeted action to protect its national security.
She urged China not to allow disagreements "to lead to misunderstandings, particularly when stemming from a lack of communication, which may unnecessarily degrade our bilateral economic and financial ties."
While the US and China share common political, economic and security interests, there are also unresolved concerns with differing views on issues such as Taiwan's political status and territorial disputes in the South China Sea.
Ms Yellen also called on the world's two largest economies to tackle the "existential threat" of the climate crisis.
"Continued US-China cooperation on climate finance is critical," Ms Yellen said in prepared text at a climate roundtable in Beijing. "As the world's two largest emitters of greenhouse gases and the largest investors in renewable energy, we have both a shared responsibility and the ability to lead the way."
Additional reporting by agencies