Jessie Buckley on Alex Garland and the collaborative process of Men
Jessie Buckley is widely regarded as one of the best actresses of her generation, having stormed the independent film scene with a string of incredible performances, and she even recently earned an Oscar nomination for her supporting role in the Netflix film The Lost Daughter. With her new film "Men" Buckley dares to jump into the unknown territory of a horror film.
Men is a dark and twisted tale of grief and guilt and the impact past trauma can have on us. The stunning film is helmed by director Alex Garland, whose previous credits include the sci-fi films Ex Machina and Annihilation. Buckley stars alongside Rory Kinnear in what we heralded in our five-star men's review as a delightfully gory surrealist nightmare.
We had the absolute pleasure of recently sitting down with Jessie Buckley to discuss the collaborative environment created on the set of Men, the critical reception of the film, her experiences working with Garland and Kinnear on the project, and Buckley's future career.
The Digital Fix: I just want to say that I saw Men last night and I loved it! I spent the whole train ride home trying to figure out…
Jessie Buckley: What happened?
Yes, exactly! But no, brilliant movie, just the kind of dark and weird movies I love! Speaking of which, your filmography overall is pretty murky and somber I'd say, but this is your first dive into proper horror, so why now and why this project?
Well I'm really scared of horrors so that was a good start! I just really liked the script. I met Alex [Garland] and we really understood each other and immediately spoke the same language.
He's an interesting filmmaker who has made excellent films and whose work is always a topic of conversation in films. I figured it was going to be an interesting and wild ride no matter what, and I'm drawn to projects like this.
I just wanted to address one criticism I've seen that I personally disagree with, which is that the messages about women in the film seem skewed because Alex is a male filmmaker. What do you think about that as a woman working on the film?
I find it a bit silly to be honest. I'm in a world with men and women and I love them both. I think it's a conversation, it shouldn't be something divisive. I have amazing men in my life, I've done this with amazing men, and we had a very open and honest conversation that wasn't about projecting an idea onto something, it was about asking questions.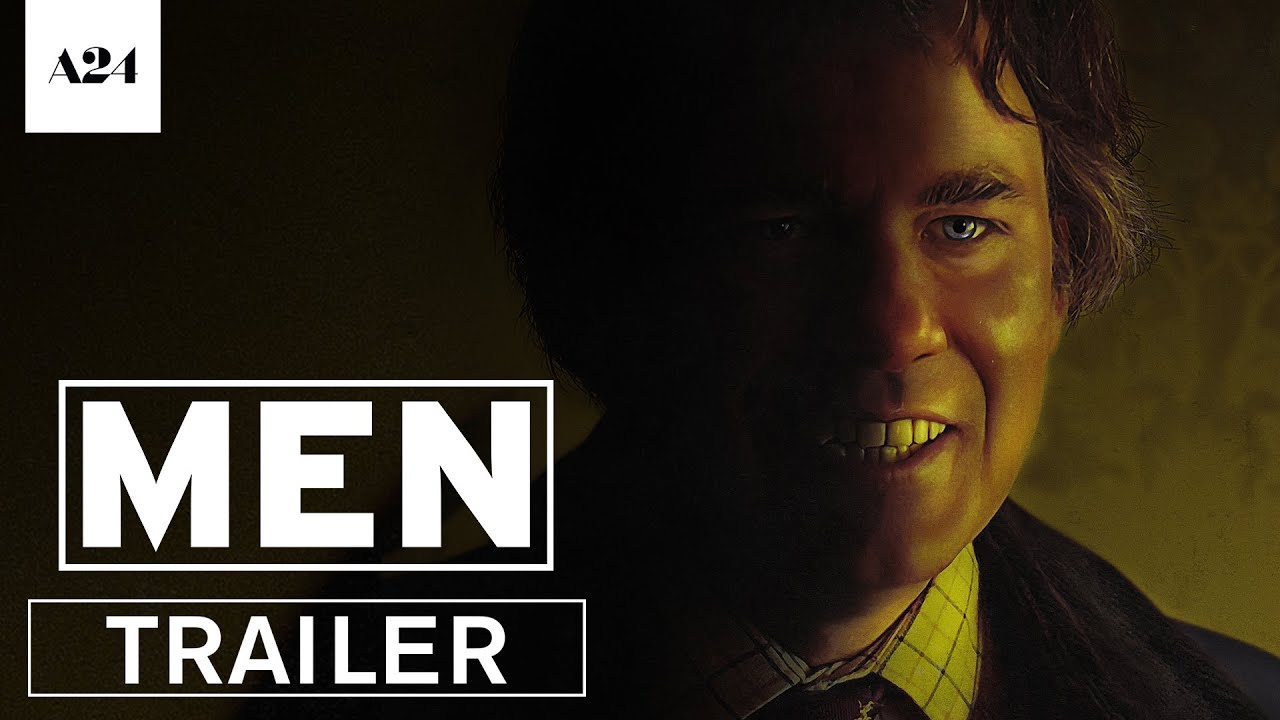 Alex asked that question, and other women directors, like Sarah Polley, who I did a movie with next, asked a similar question, and I thought that's an interesting dialogue. When these opportunities present themselves, you must seize them. I can't choose something that I feel challenged by based on whether it's a man or a woman; I want to work with people who are curious, whatever they are.
It's counterintuitive to say that only one type of person can even participate in this conversation, is it?
It exacerbates the problem. Then there's no pulling together, it's just you and me. It seems kind of boring.
Thinking of the great men you worked with on this project, I wanted to talk to you briefly about Rory Kinnear. Was there a specific character of his that you enjoyed the most during the process?
I loved Geoffrey! We had so much fun making this film, despite all its darkness and heaviness, we had a blast! A lot of times I was completely lifeless and couldn't pull myself together because Rory is a very funny man and when Geoffrey was around it was funny.
Rory is brilliant at improvising, so you didn't really know what was going to pop out of Geoffrey's mouth next.
Love it! You also mentioned Alex, of course, and I was just wondering what was it like working with him compared to other filmmakers you've worked with in the past?
They all have their own kind of voice and that's the great thing about them. But Alex is such a collaborative filmmaker. He insisted we had a two-week probationary period, not just to read the script, but to create a shared awareness of the world we were about to enter.
Bestial: Best monster movies of all time
And that's not just because of us actors, it's his entire crew, which he would say are really the filmmakers, you know — the handle, the production designer, everyone went into it because Alex created such a collaborative environment Has.
Alex is brave, you know. He's willing to take a risk, which is always exciting because it makes you want to take a risk. You come to work every day not only wanting, but knowing that you can bring your broadest, most creative, and craziest ideas to the table and that they will be heard and talked about. There was nothing that would not be properly considered.
The approach was very much 'let's do something, let's not be boring, let's provoke'. I really, really loved working with Alex. Most of it was really just the three of us, but it was brilliant.
That's good to hear, I'm a big fan of his. Well as I look ahead you clearly like working on independent films and more art house projects and I see that will continue which is great! Can you see yourself ever jumping into a blockbuster or something?
I love making independent films. It feels like it's always such a creative place, with new voices and people who have carved out their distinctive style, people who have been at their craft for a while. I like watching independent films, I like making independent films and I like the community that has grown around independent films.
Top drawer: The best films of all time
Well, I don't really know. I never thought I would do films, to be honest. I guess if something pops up in the blockbuster scene that piqued my interest, I'd be open to it. I don't know how much attraction there would be, for example, to cast an Irish girl like me in something like James Bond [laughs]but who knows.
I think as you say it depends on the connection to the scripts and the projects?
Yes absolutely.
Men is currently in US theaters and will hit UK theaters on June 1, 2022.
https://www.thedigitalfix.com/men/jessie-buckley-interview Jessie Buckley on Alex Garland and the collaborative process of Men