Jimmy Carter attends his hometown's peanut festival as he nears his 99th birthday in hospice care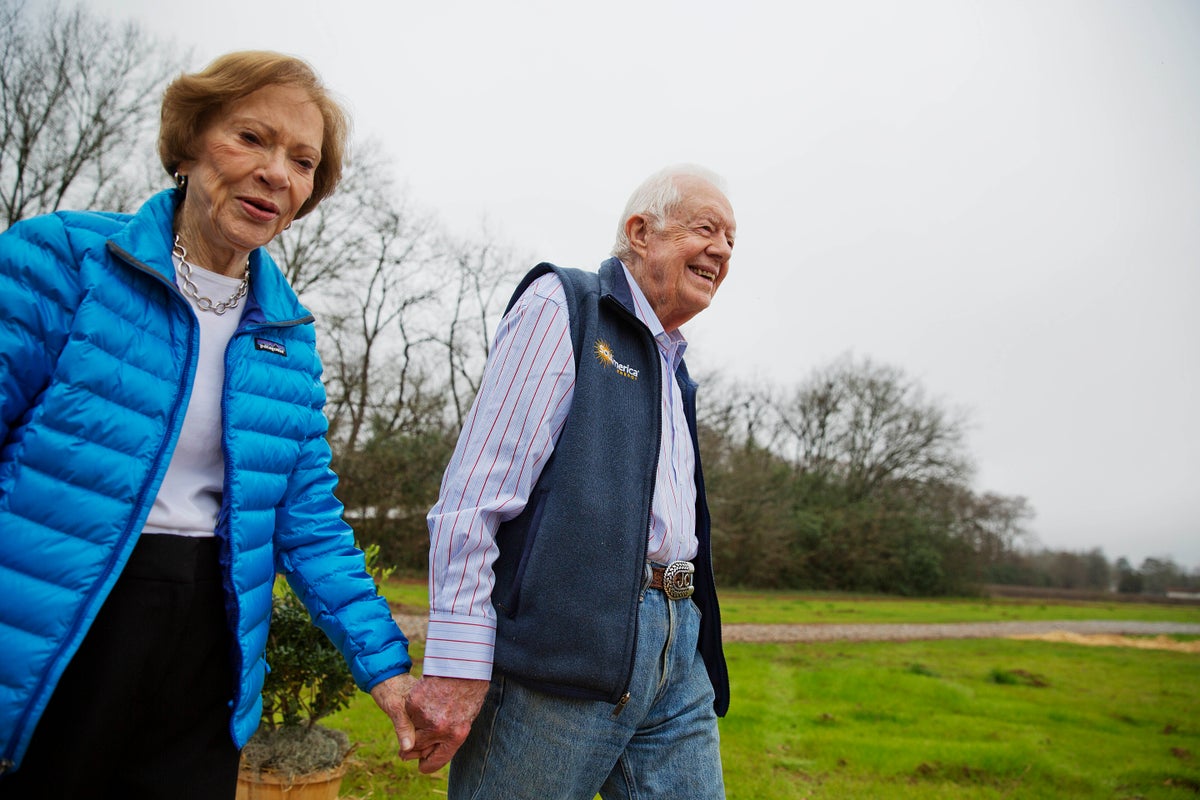 Former President Jimmy Carter and First Lady Rosalynn Carter made a surprise appearance at a peanut festival in his hometown of Plains on Saturday. Georgia.
The couple was driven to the annual festival parade in a black SUV.
It is believed to be the first time the former president has appeared in public since February, when he announced his homecoming hospice Care, The Atlanta Journal-Constitution reported.
"Can you all see who's in this car?" one festival-goer posted on social media. "God bless former President Jimmy Carter and former First Lady Carter for doing this #plainspeanutfestival Parade this year!!! Happy early birthday to him!"
Mr. Carter will turn 99 on October 1st.
"The Carters made the day of the thousands of people who attended the Plains Peanut Festival," said Jill Stuckey of the National Park Service's Jimmy Carter National Historic Site in Plains AJC.
"What a wonderful surprise for everyone."
Before taking office, Mr. Carter was a peanut farmerlike his father, in Plains.
Mr. Carter's family said the former president has been doing well since entering hospice care seven months ago.
"We thought going into this process that it would be ready in about five days," said his grandson Jason Carter The New York Times this week.
"I was down at the hospital with him and then said goodbye. And then we thought it would end this week. And it's just been seven months."
"It gives him great pleasure to reflect on his presidency and his post-presidency," said Paige Alexander, executive director of the Carter Center The times. "In a lot of ways, that's what keeps him going — along with peanut butter ice cream."
Mr. Carter left the hospital and entered a hospice to spend more time with his 95-year-old wife. In May, the Carter family announced that Ms. Carter was suffering from dementia.
The married couple still live in the same two bedroom house They have lived there since 1961.