Jodie Burrage celebrates Wimbledon win after believing tennis career was 'done'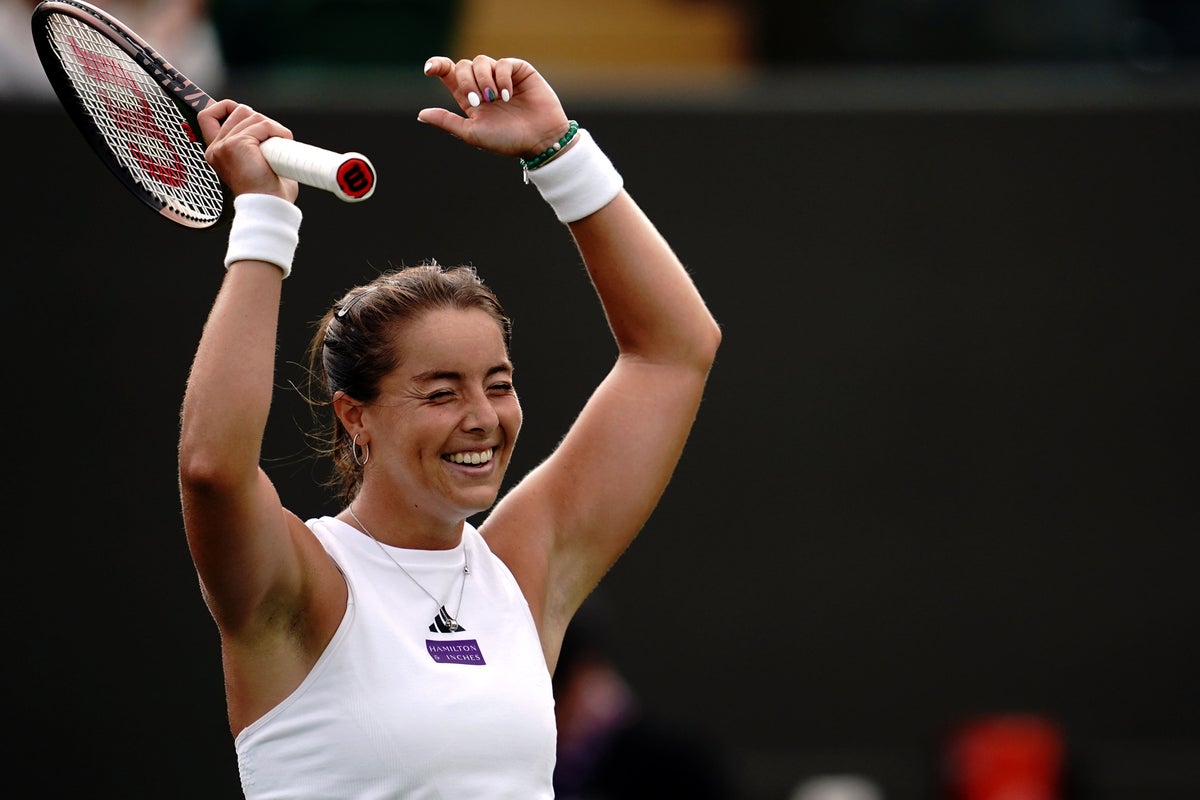 Jodie Burrage feared she would have to give up her tennis career three years ago – but now she is celebrating her first Wimbledon victory.
Burrage, 24, thought about quitting her racquet and going to university instead after undergoing a third ankle surgery.
But a 6-1, 6-3 win over American Caty McNally – her first success at SW19 after consecutive first-round eliminations – propelled the British wildcard into the top 100 for what is likely to be the first time.
"I've struggled with a lot of injuries throughout my career and a lot of people told me I wasn't going to make it to the top and that I wasn't going to be a player at a young age," she said.
"After my third ankle surgery, I decided this was it. That was the end of my tennis career.
"But with the help of my family, my friends and also my boyfriend, I somehow got back on the horse, which really helped to get through this not so nice time.
"To sit here and say I've won my first round at Wimbledon and hopefully in two weeks' time I'll be in the top 100, I wasn't expecting that, but I'm very glad it happened."
McNally was clearly hampered by an issue with her right thigh, which was heavily strapped in, and Burrage broke it three times as she completed the first set in just 22 minutes.
The world No. 67 was treated at the change and improved immediately, forcing a break after Burrage paused to contest a call that clearly hit the baseline.
"I wasn't at all happy with myself when I got that call, but sometimes things like that happen. Unfortunately, it was at a breaking point," she added.
"But I think that actually cheered me on a little bit. I was obviously annoyed with myself, but used it positively. "
Burrage hit back with a double break and converted a match point on the sixth try as he asked to secure a second-round meet with 11th-seeded Daria Kasatkina.