Joe Biden to meet with the King at Windsor Castle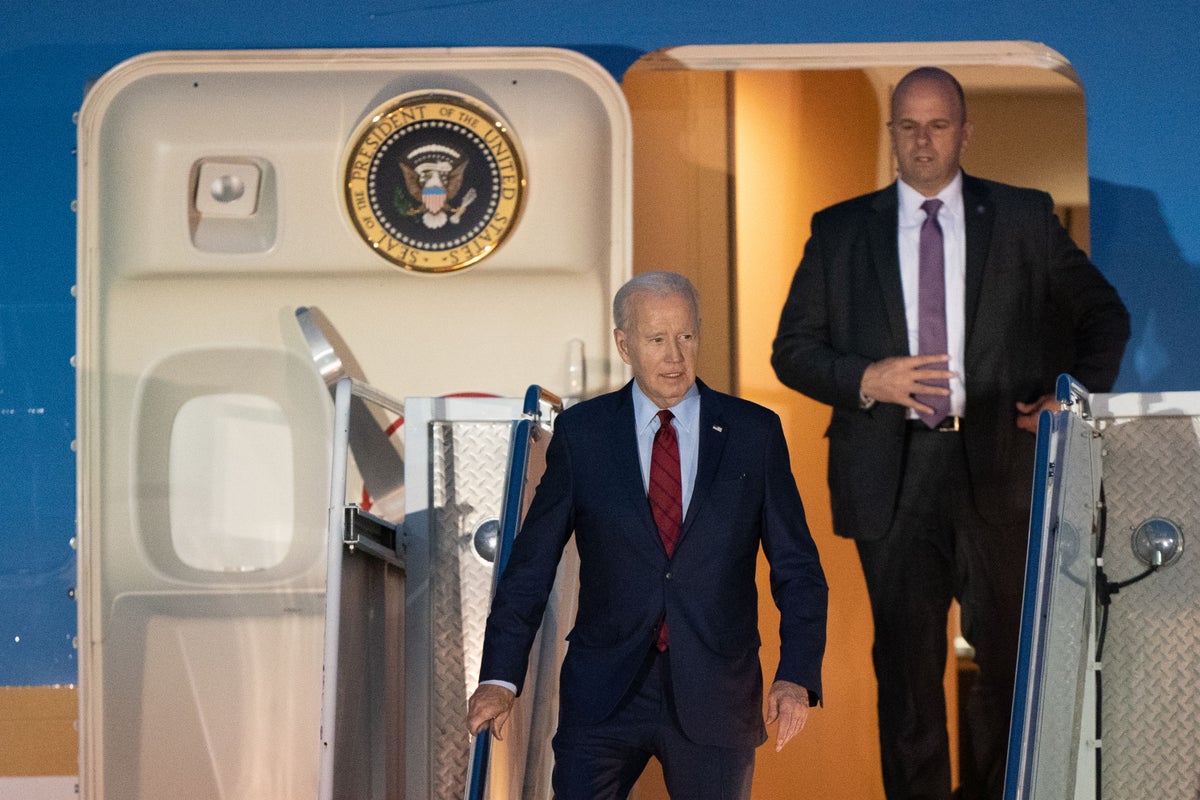 The King will meet US President Joe Biden for tea on Monday and be briefed on the climate discussions.
Mr Biden arrived in London on Sunday evening and will meet the Prime Minister in the morning before heading to Windsor Castle.
There, Mr. Biden will receive a royal salute, hear the US national anthem performed by the Welsh Guards, and then share a cup of tea with Charles.
They will then meet with financial and charity leaders who attended the Climate Finance Mobilization Forum.
Charles and Mr. Biden will then be briefed on the outcome of the meeting, particularly with regard to the support they can offer to poorer countries.
It is the couple's first meeting since the coronation, as First Lady Jill Biden was in attendance to represent the United States.
Mr Biden was present at the Heads of State reception at Buckingham Palace on the eve of the late Queen's funeral, before he and Ms Biden attended the funeral service in September last year.
They had previously met at the G7 leaders' summit in June 2021 and at Cop26 in Glasgow later that same year.
They shook hands at Cop26 and Mr. Biden expressed his sympathy for Charles' passion for fighting climate change and his environmental activism.
Mr Biden is due to meet Rishi Sunak at Downing Street early Monday for talks which could relate to cluster munitions and Ukraine's attempt to join NATO.
The White House said it would "compare the experience with the Ukrainian counteroffensive" as it made slow but steady progress in driving out Russian forces.
The UK visit is a stopover before Mr Biden leaves for the NATO summit in Lithuania.