Joe Cullen sees off Daryl Gurney to booked semi-final spot at World Matchplay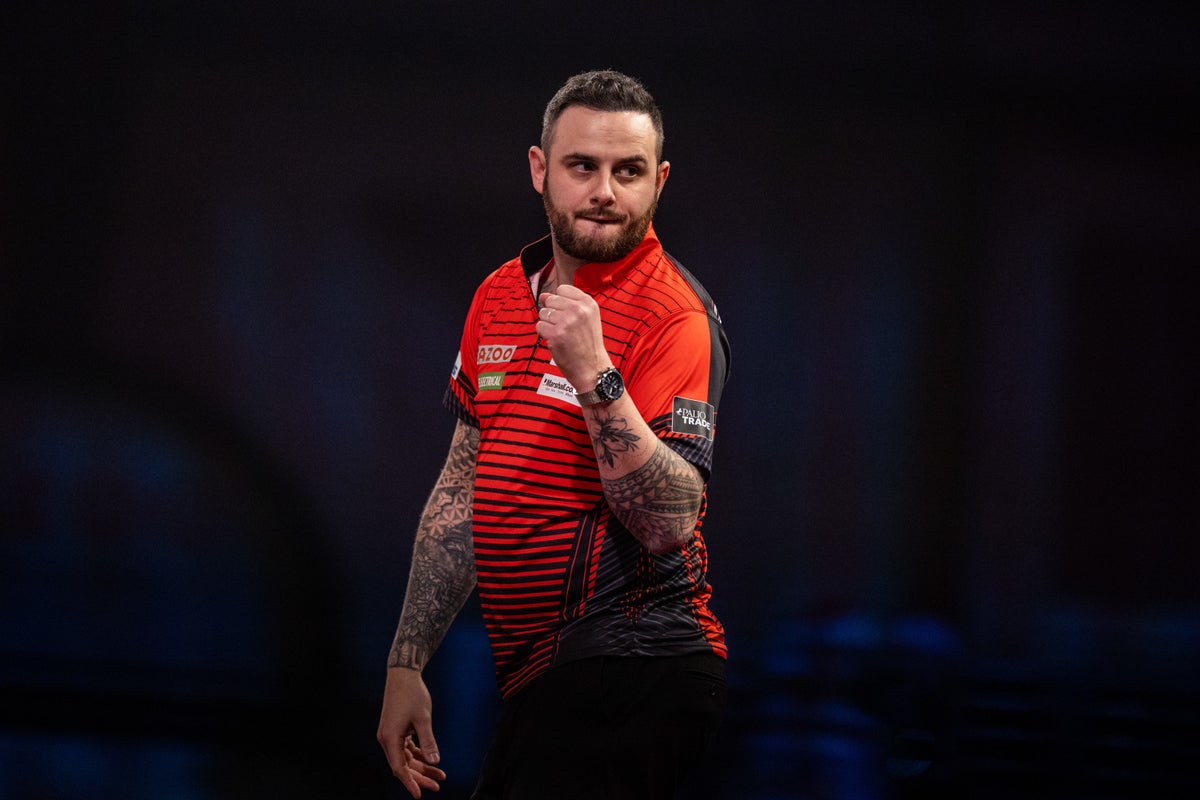 Joe Cullen hit a 142 checkout on Daryl Gurney to become the first player to reach Thursday night's Betfred World Matchplay semifinals.
Former Masters champion Cullen defeated Gurney 16-11 in the best of 31 legs to secure his first appearance in the last four at the Winter Gardens.
Cullen, who bested Gerwyn Price in a second-round thriller, averaged 97.11 and threw eight 180s en route to victory.
After Cullen took a 5-0 lead, Gurney started to fight back and a 132 checkout reduced the lead to 8-5, but Cullen responded with a 142 checkout.
Two 13-darters later in the match ensured Cullen was victorious and he will face Nathan Aspinall for a place in the finals in Blackpool on Saturday.
"It feels great but I'm just like the other six players that are left. I feel like I can win the tournament but the day shows it," Cullen told Betfred.
"I feel like I'm good enough, as are the other remaining players, but it's just about showing it on the day."
"You could be trash all year round but if you can find a good week here you can put your name in history and that's what I'm trying to do."
Aspinall ended his roommate Chris Dobey's good run with a 16-12 win in the second game of the sixth day of the tournament.
Dobey got off to a brilliant start and after leading 3-2 by the end of the first half, a 140 checkout gave him a 6-3 lead.
The score was 7-5 before world number 9 Aspinall showed his skills by winning three legs on spin.
Aspinall hit 92 points to lead 10-8 and despite some nervous shots in the last leg, the Stockport right-hander checked 25 points to secure his first World Matchplay semi-final appearance.
Their showdown in the last four will be the sixth meeting between Cullen and Aspinall, with the latter winning 10-2 in their last UK Open encounter in March.