John Mara jokingly warns Brian Daboll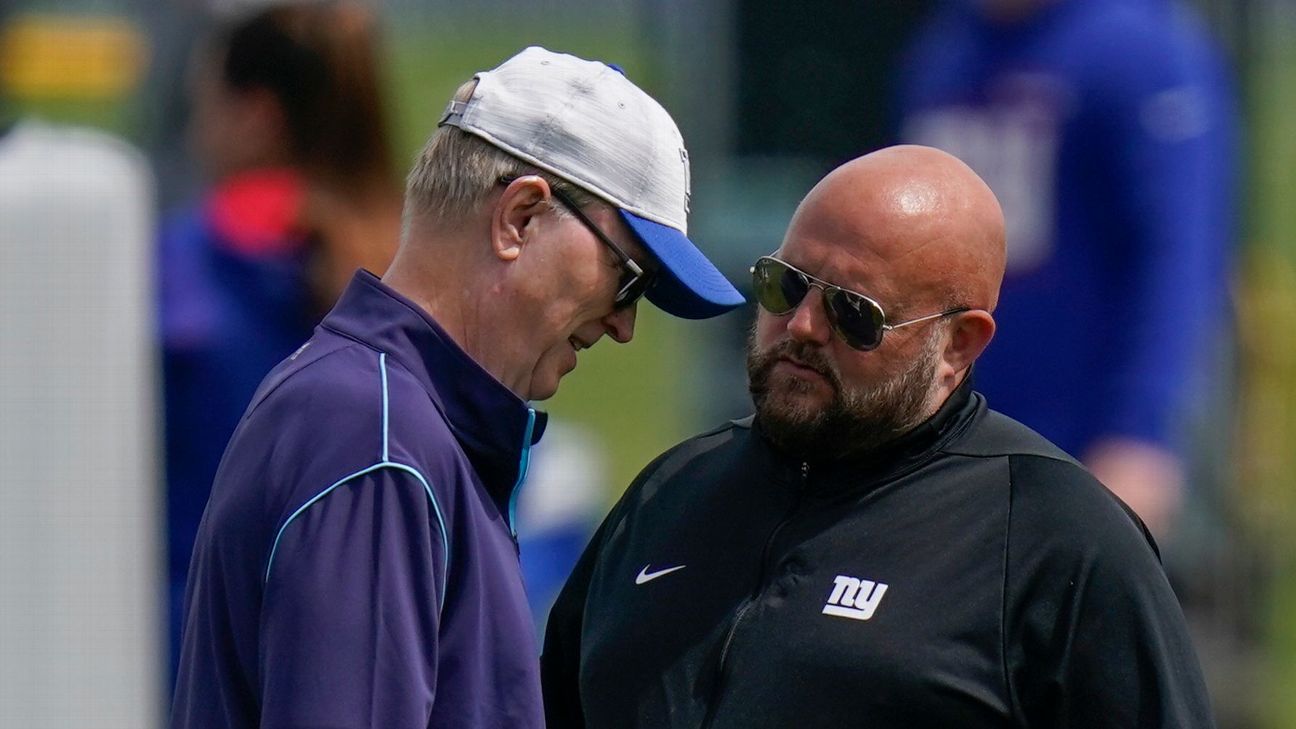 Brian Daboll was the toast of the town in his first season with the Giants, leading New York to an unexpected postseason performance and winning multiple coaching awards.
Daboll's rock star status in the Big Apple has not gone unnoticed by team owner John Mara, who said in a recent interview he jokingly issued a light-hearted warning to his head coach.
"We're fooling him," Mara said SiriusXM NFL Radio. "I mean, right now he's Bono walking around New York City.
"But I said to him — I said, 'In this business it doesn't take long to go from bono to bozo. But he was great."
In his first season as NFL head coach, Daboll inherited a rebuilt Giants team that had five consecutive seasons in double-digit losses and finished last in the NFC East three times during that span.
Despite low expectations, the Giants went 9-7-1 under Daboll and made the playoffs for the first time since 2016, upsetting the Vikings in the wild card round before being eliminated by the Eagles the following weekend.
A longtime assistant at the NFL and college levels, Daboll was named NFL Coach of the Year by both The Associated Press and the Pro Football Writers Association of America.
"He likes to go to the Rangers games at the Garden and they put his picture up there and he gets this standing ovation week after week," Mara said during the interview. "So it's a pretty cool thing to see."
Daboll said earlier this week at the NFL owners' meetings in Arizona that the Giants still have a "long climb" in 2023 and beyond to catch the Eagles, the reigning NFC champion who played all three meetings between the Division rivals won.
"What you do one year has no correlation to what you do next year," he told reporters Tuesday. "What you do in one game has no correlation to what you do in the next game. … In terms of where we are and what we need to do, we have a long climb ahead of us."
https://www.espn.com/nfl/story/_/id/36004403/john-mara-jokingly-warns-brian-daboll-go-bono-bozo John Mara jokingly warns Brian Daboll