John McGinn says 'every day is a school day' under Unai Emery at Aston Villa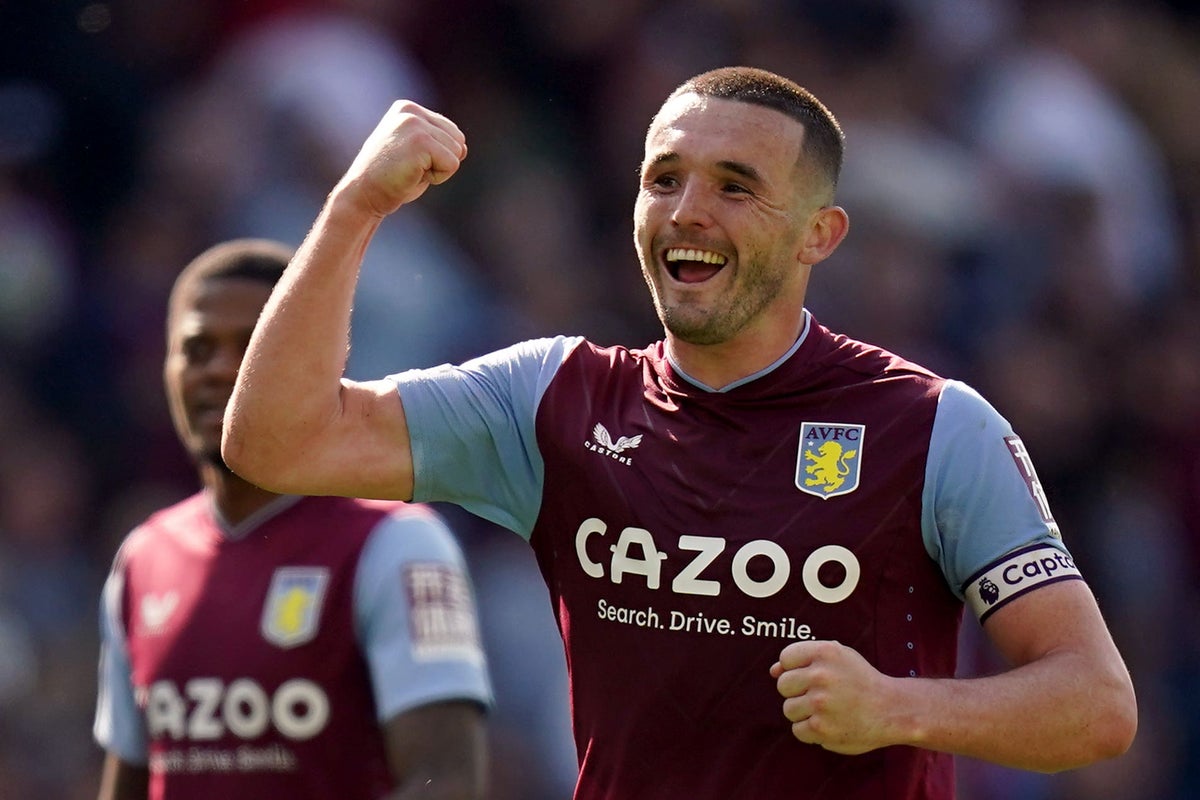 Aston Villa midfielder John McGinn admits the chance to qualify for Europe for the first time in more than a decade is something they wouldn't have thought possible six months ago.
Manager Unai Emery took over from Steven Gerrard at the end of October and took the club 15th in the Premier League. However, after a 1-1 draw at Anfield, fate remains in his own hands when it comes to securing a place in the Europa Conference League.
McGinn, who said "every day is a school day" under the Spaniard, concedes the possibility seemed unlikely as winter began.
"That was the goal from day one. "The owners had a mandate to get us back into European football," he said.
"If you had told us in November you were three points away you would have laughed. We have to get three points to come back.
"This club deserves to be in the top 10, we've done that for the first time in a long, long time.
"Now it's about building up, hopefully coming to Europe and building up from there."
McGinn said the change under Emery, who has won 14 of his 24 games as manager and lost just six, has been remarkable.
And he believed their performance and experience at Anfield against a team desperate to reach Champions League qualification would stand them in good stead should they actually qualify for Europe.
"It was a test for us, it was a challenge. If we want to play in Europe, we have to come to places like this and get results," he added.
"We gave ourselves a huge chance next week (at home against Brighton) and we hope to take it.
"It's in our hands now and we know three points will give us European football.
"The manager raised it, he has a lot of experience in European football, I'm sure everyone involved at the club will be so focused this week to make sure that becomes a reality."
"He will be obsessed with how to beat Brighton this week. I think if you ask any player that has worked with him this year he has been an absolute pleasure.
"He made me better myself, he made other players better. Every day is a school day, I keep saying that.
"I'm not used to his style of football, the Spanish way. I've always had British ex-professionals who have all been brilliant to me, brilliant for my career but he definitely shows me a different side of football that I definitely enjoy.
"I feel like I still have so much to learn, but even at 28 there is still so much to learn. Hopefully the progress continues and I and others can keep improving."