Johnny Depp is 42 minutes late for the Cannes Film Festival press conference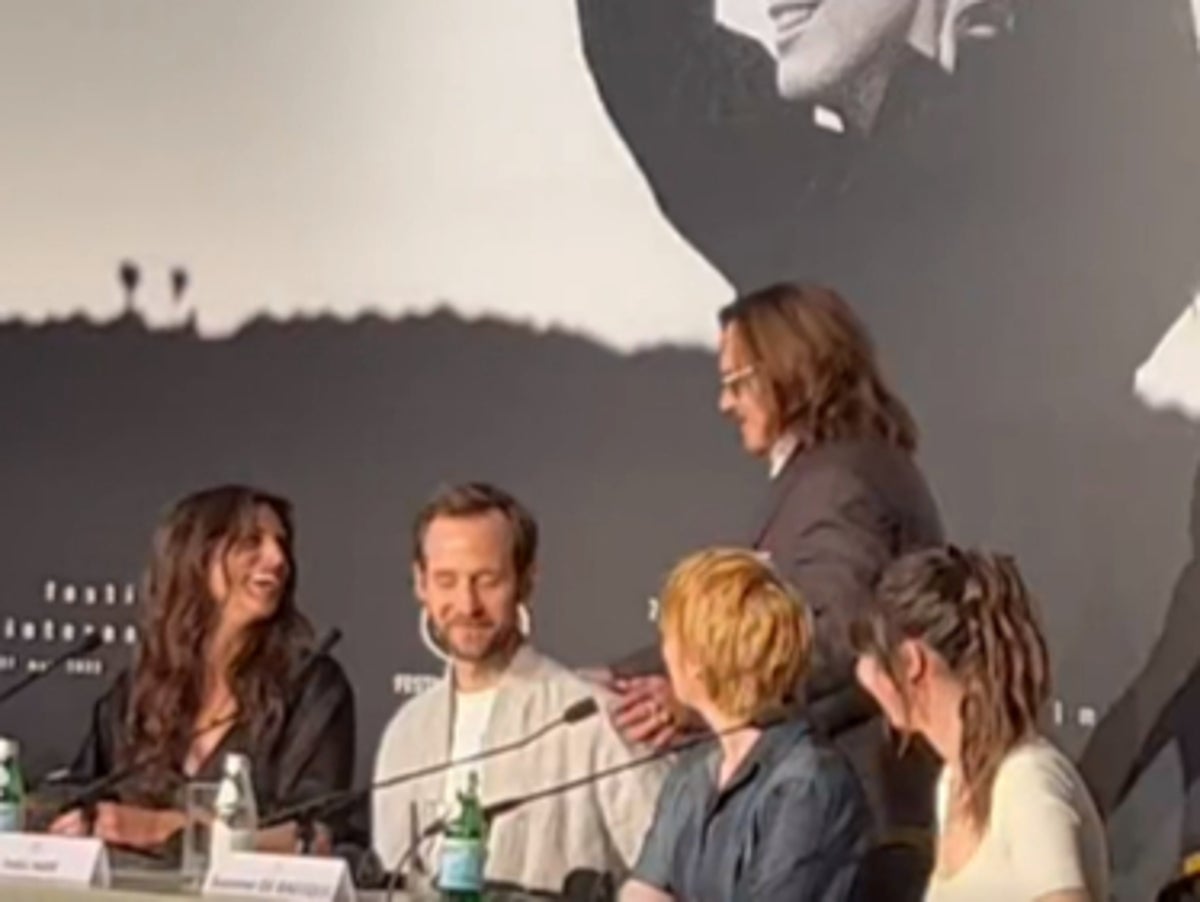 Johnny Depp arrived at a Cannes Film Festival press conference 42 minutes later than scheduled.
The 59-year-old actor is attending the festival to do some publicity Jeanne du Barrya biographical drama in which he portrayed King Louis XV. of France plays.
It is his first on-screen role since the high-profile court case between him and ex-wife Amber Heard last year.
Depp sued Heard for defamation after she wrote an article about her experience of sexual violence Washington Post Editorial in 2018. After six weeks in court, a jury ultimately ruled in Depp's favor.
After the film's premiere on Tuesday (May 16), Depp was so touched by the audience's seven-minute standing ovation that he is believed to have "burst into tears" with emotion.
On Wednesday (May 17), the actor delayed the start of a press conference to discuss the film because he did not show up at the correct scheduled lunchtime.
New York Times Journalist Kyle Buchanan tweeted: "The JEANNE DU BARRY press conference starts 20 minutes late because Johnny Depp didn't show up."
Buchanan later found that neither Depp nor the film's director and lead actor Maïwenn showed up after a 25-minute wait.
After 33 minutes, Buchanan reported that Maïwenn and the rest of the cast had turned up before the 59-year-old Depp finally arrived, 42 minutes late.
The Pirates of the Caribbean The star then answered questions about whether he felt Hollywood had boycotted him in recent years and whether he or Maïwenn were affected by the media attention that followed the film after his trial.
During another press conference Tuesday in Cannes, Marvel star Brie Larson was asked to offer her opinion on Depp's film being the first film to open the film festival, despite the controversy.