Judge calls for further deliberation on allowing cameras in the courtroom for Moscow murder case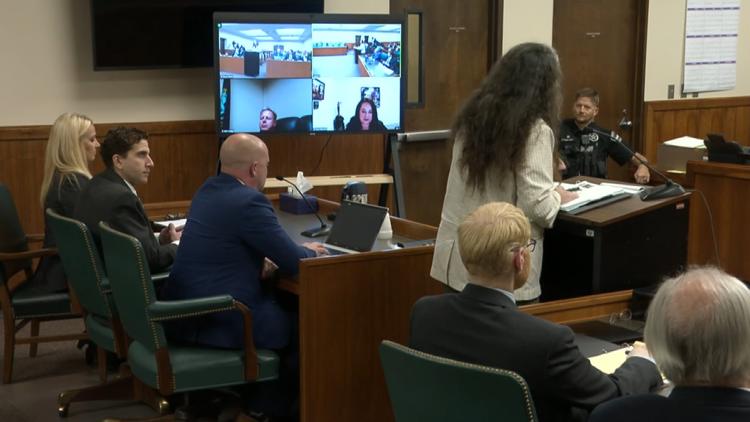 Judge John C. Judge said more work needs to be done to determine a ruling on courtroom cameras during Wednesday's hearing.
MOSCOW, Idaho – A Latah County judge has called for further consideration of allowing cameras to broadcast the trial of Bryan Kohberger, the man accused of murdering four University of Idaho students at an off-campus house their school in November 2022.
During Wednesday's hearing, the defense told the judge that the camera operators did their job well. However, their concern lies with editors being able to manipulate or edit images or videos from the court and sensationalize it. That's the main reason they say they want cameras removed from the courtroom.
Judge John C. Judge raised his concerns about misinformation being spread through images taken from the courtroom.
"Can I really trust them to do the right thing?" The judge said. "And it's not necessarily the cameraman. That's where the film goes."
Wendy Olsen, the attorney representing the media coalition, argued that there is a way around that problem.
"The way to combat misinformation is to provide accurate information," Olsen said. "Accurate information is what happens inside this courtroom with cameras placed where they provide the best overall view of the courtroom."
Defense attorneys suggested installing cameras in the back of the courtroom, arguing that it would be less distracting for attorneys.
On Tuesday, KREM 2 heard from the families of Kaylee Goncalves and Xana Kernodle, two of the four murder victims. They are asking the judge to allow cameras into the courthouse
Their statement read in part:
"This case is shrouded in secrecy. Everything is sealed or redacted. The family has not received any findings about this case or any information about the circumstances of the case from the State . No one knows anything about the case, leading to speculation."
Kohberger, 28, is accused of killing Ethan Chapin, Kaylee Goncalves, Xana Kernodle and Madison Mogen at a Moscow home last November. He was arrested at his family's home in Pennsylvania on December 30, 2022, and has been in the Latah County Jail since the beginning of the year.
Since his arrest, Kohberger has been indicted by a grand jury on the charges against him and has remained silent on his charges, leading the judge to enter five not guilty pleas on his behalf. The state also filed a motion seeking the death penalty against Kohberger.
HOW TO ADD THE KREM+ APP TO YOUR STREAMING DEVICE
ROKU:Add word channelROKU storeor by searching for KREM in the Channel Store.
Firefighting television : Search "KREM" to find free apps to add to your account. Another option for Fire TV is to have an appsent directly to your Fire TVvia Amazon.
To report typos or grammatical errors, please email webspokane@krem.com.