Judge orders Montana health clinic to pay nearly $6 million over false asbestos claims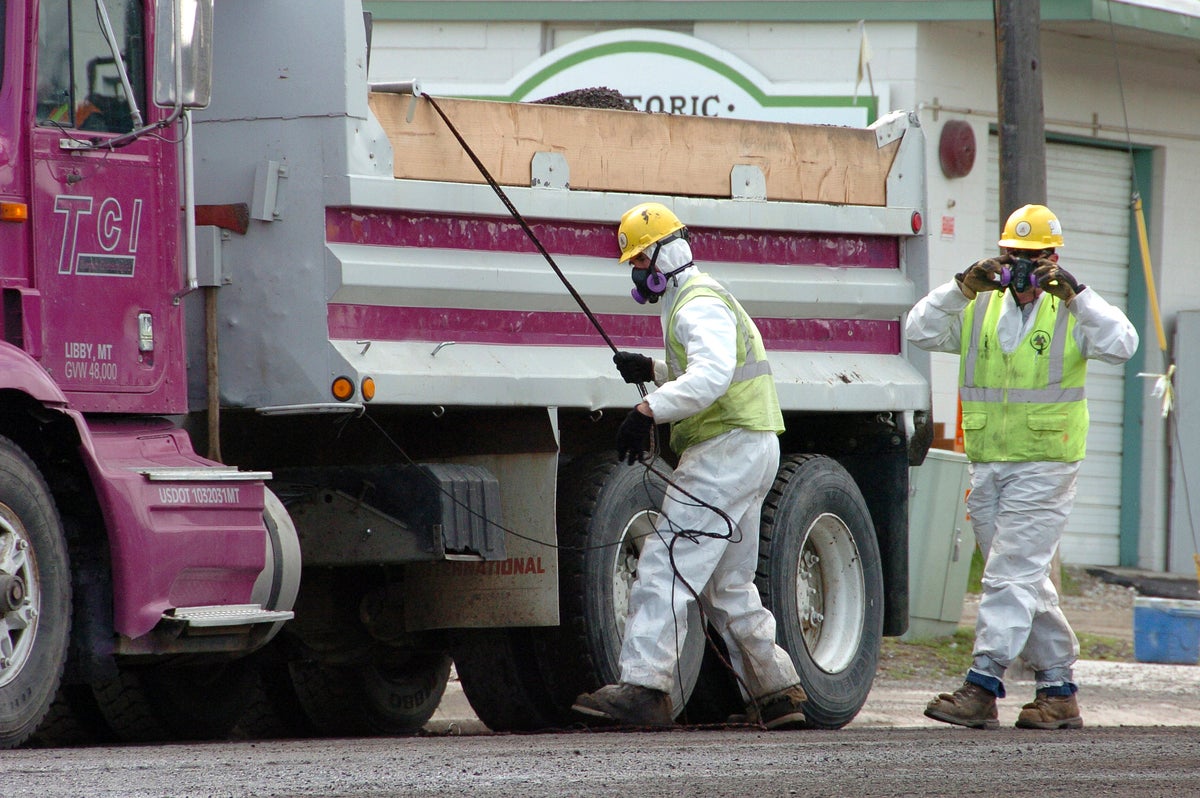 A judge ruled that a health clinic in a Montana town plagued by deadly asbestos contamination must pay the government nearly $6 million in penalties and damages after filing hundreds of false asbestos claims.
The 337 false claims entitled patients to Medicare and other benefits they should not have received. The federally funded clinic pioneered the medical response to deadly pollution from mining near Libby, Montana
The ruling against the Center for Asbestos Related Diseases clinic comes in a federal case filed by the BNSF Railway in 2019 under the False Claims Act, which allows private parties to sue on behalf of the government.
BNSF — itself a defendant in hundreds of asbestos-related lawsuits — alleged that the center had filed lawsuits on behalf of patients without adequate confirmation that they had an asbestos-related disease.
After a seven-member jury agreed last month, US District Judge Dana Christensen issued a July 18 order that he would impose a heavy sentence to prevent future wrongdoing.
Christensen said he was particularly concerned that the clinic's senior doctor, Brad Black, had diagnosed himself with an asbestos-related illness and that a nurse had given her own mother a similar diagnosis.
The judge also cited evidence at the trial that the clinic prescribed a high rate of opioid prescriptions to people who may not have had a legitimate asbestos-related diagnosis.
The clinic demonstrated "a reckless disregard for proper medical procedure and the legal requirements of government programs," the judge wrote.
As required by law, the judge tripled the jury's award of $1.1 million in damages to nearly $3.3 million and awarded an additional $2.6 million in penalties.
The judge awarded BNSF 25% of the proceeds, as permitted under the False Claims Act. Federal prosecutors previously declined to intervene in the case and no criminal charges have been filed against the clinic.
The clinic's attorneys appealed the jury's verdict in the Ninth Circuit Court of Circuit on Thursday. Clinic director Tracy McNew said the facility could be bankrupt if forced to pay a multimillion-dollar judgment.
McNew and Black did not immediately respond to messages seeking comment on Saturday.
The ruling could also damage the clinic's reputation and potentially undermine claims by asbestos victims against BNSF and others who have been held liable by courts for the contamination that has made Libby one of the deadliest polluted sites in the country.
The Libby area was designated a Superfund site two decades ago after media reports of miners and their families becoming ill and dying from hazardous asbestos dust.
BNSF operated a freight yard in the city that transported vermiculite containing asbestos from the nearby WR Grace Co. mine.
At least 400 people have died and thousands have fallen ill from exposure to asbestos in the Libby area, according to health officials.
According to court documents, the clinic has certified more than 3,400 people with asbestos-related diseases and received more than $20 million in federal funding.
The clinic's defense of false allegations was hampered by a ruling barring former Montana US Senator Max Baucus from testifying. Baucus helped draft a provision in the Affordable Care Act that made Libby asbestos victims eligible for federal benefits. He said the clinic acted in accordance with that law.
Asbestos-related diseases can range from thickening of a person's lung cavity, which can make it difficult to breathe, to deadly cancer.
According to scientists, exposure to even a tiny amount of asbestos can cause lung problems. It can take decades for symptoms to develop.