Jungle, Volcano Review: Playful, Super Cool, and the Hottest Album of 2023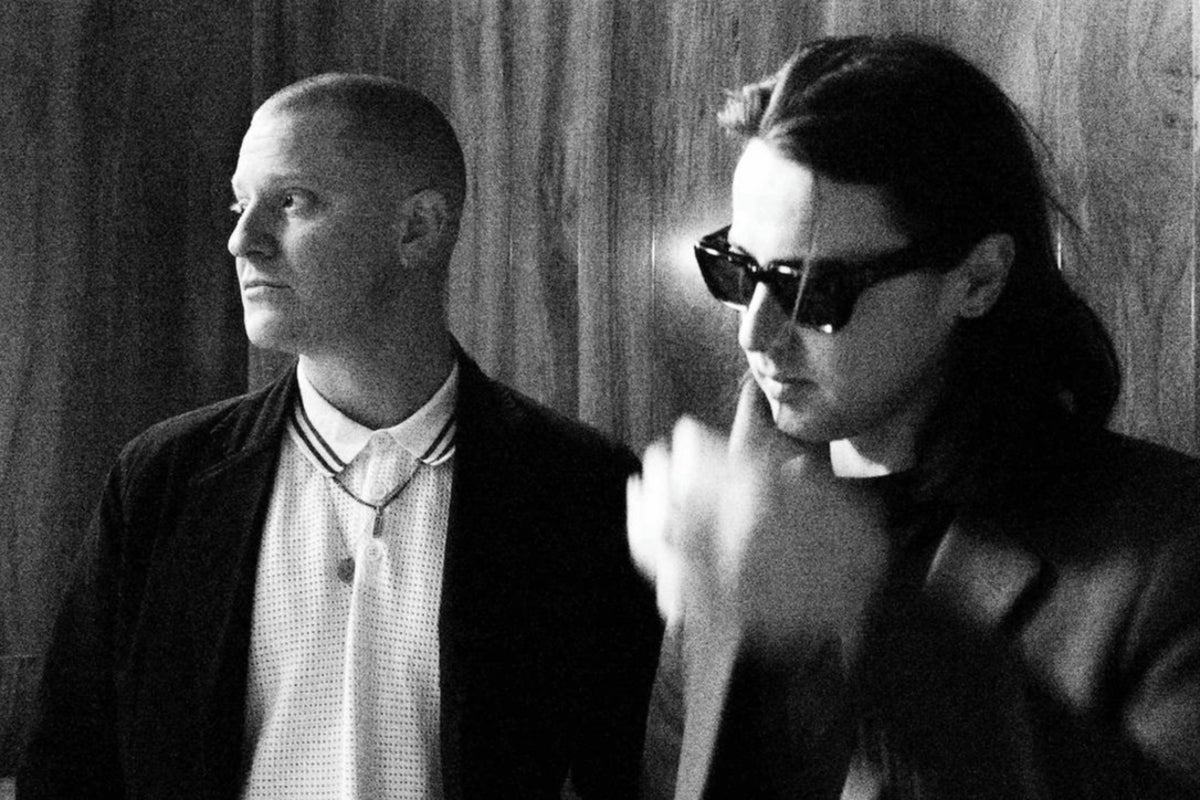 Jungle's brilliant third album pre-singles videos – volcano – All show short clips of the producing duo shortlisted by Mercury in a seventies-style teak paneled office. They stand with their backs to the camera, a puff of smoke rising from an ashtray as they gaze across a vintage mixer and reel-to-reel machine at a row of clunky vintage TVs made to look like budget Bond villains. Their dancers and collaborators (including Roots Manuva, Erick the Architect and Channel Tres) all appear on screens as gently convex as the sweeping notes that slip off the record's funk flutes and guitars.
From the deep, knee-bending bass leaps of opener "Us Against the World" to the trippy-sweet Pearl'n'Dean-on-Helium harmonies of later "Pretty Little Things" (featuring Bas), the volcano The atmosphere is pure, relaxed afterparty. Old friends Josh Lloyd-Watson and Tom McFarland are no longer hustling into the singing frontman roles, which they say have found uncomfortable in the past. Instead, they sit back and curate their super-cool, retro-electro soul behind the scenes. The relief allowed them to be more relaxed and roll, twist, swivel and recline their stylishly constructed music like these designer swivel chairs. It's a playful, liberating vibe that carries over into the listening experience, encouraging you to dance like nobody's looking.
It's hard to pick highlights from these 14 tracks because they fit so seamlessly into a set – with so many clever little touches worked into the mix. Lydia Kitto's lead vocals (and intricate flute grooves) are a peppy and flexible unifying feature. There's an urgent, jagged scratch in her impassioned pronouncements on Us Against the World. As her pulse quickens with the distorted basement club beat and handclaps of "Holding On," she nonchalantly agrees, "I can dance around a little…"
On "Candle Flame" she channels Minnie Riperton's high technicolor tones and Smokey Robinson's airy heartache. Her sweet vocals are perfectly balanced by Erick the Architect's punchy flow. Good-natured Channel Tres invites her into the back seat of his Tesla to hear the snuggly, reggae-leaning "I've Been in Love." With the acoustic guitar and wooden percussion of "Back on 74" it becomes a beach boss. But she's in total control on the fantastic "You Ain't No Celebrity" – the vocal streaks continue to overlap as Kitto shakes her maracas and repeats "Relax and call your lawyer" while Roots Manuva in her other ear purrs.
It feels like you're in an old movie, and the rewind loops in the next track, "Coming Back," make you feel like you've stumbled into the dream sequence. The funk guitar and baggy beats of "Problemz" echo the warm, street-corner vibe of early '90s hip-hop: Arrested Development and A Tribe Called Quest. Then "Good at Breaking Hearts" (featuring JNR Williams) takes on solid vinyl soul as Williams' sizzling song has him longing for paradise to the sound of waves lapping at a tropical shore.
There are so many delicious analog textures to appreciate here – everything from bakelite, mahogany, coconut shell and bougainvillea, with woodwinds to drink and percussion to tuck behind your ears. It's the hottest release of 2023. Get up, get down, sit back.
Volcano will be released on August 11th