K-pop star Suga becomes 3rd BTS member to begin military service in South Korea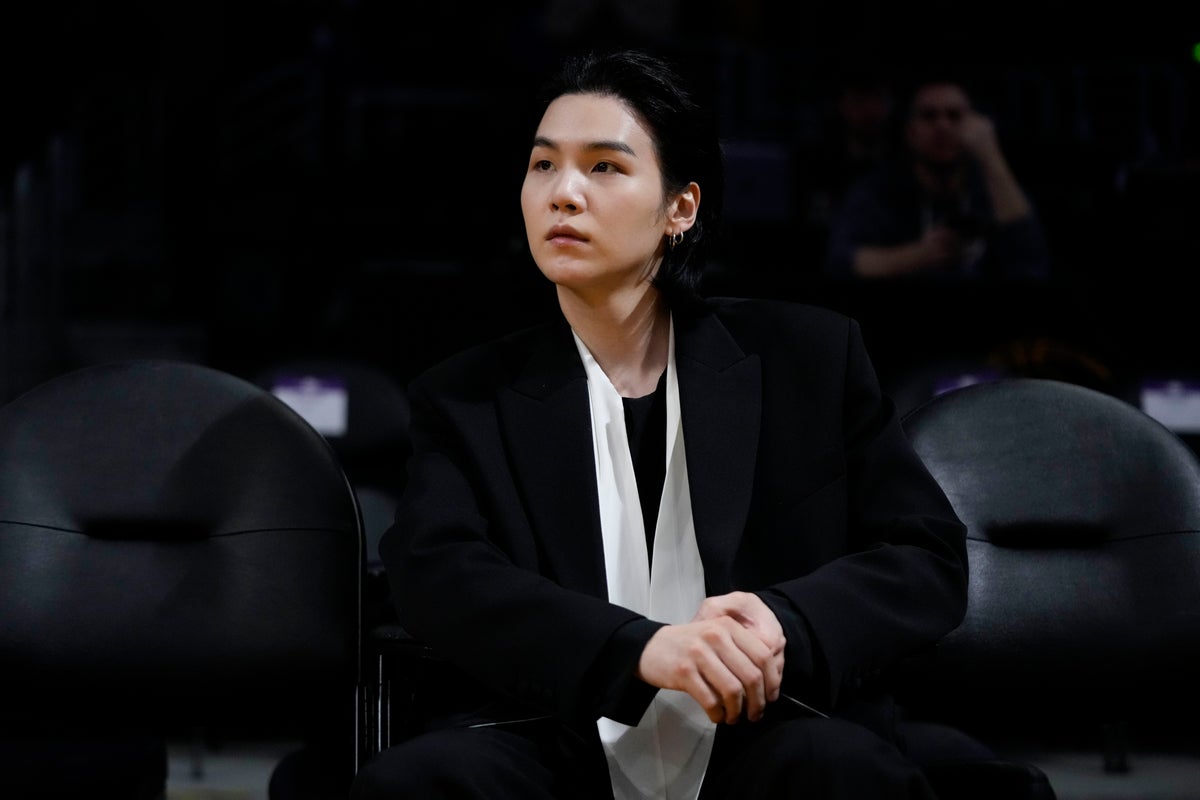 Following his first solo tour earlier this year, K-pop superstar rapper/singer/songwriter Suga has become the third member of BTS to do military service in South Korea.
"We would like to inform our fans that SUGA has initiated the military enlistment process by requesting that his enlistment postponement be lifted," Big Hit Music said in a statement.
"We ask for your continued love and support for SUGA until he completes his military service and returns safely. Our company will spare no effort to support our artist."
In South Korea, all able-bodied males aged 18 to 28 are required by law to do 18 to 21 months of military service under a conscription system designed to deter aggression from rival North Korea.
The law grants special exemptions to athletes, classical and traditional musicians, ballet and other dancers if they have won top prizes in certain competitions and have a proven record of higher national standing. K-pop stars and other entertainers are not subject to such privileges.
However, in 2020, BTS deferred their service to the age of 30 after South Korea's National Assembly revised its military service law, allowing K-pop stars to defer their conscription to the age of 30.
In 2022, there was a heated public debate over whether BTS members should be granted special exemptions from military service for BTS members, until October when the group's managing body announced that all seven members would be performing their duties.
In December 2022, Jin, the oldest member of the BTS, entered the service at the age of 30 after rescinding his request to have his draft suspended. J-Hope followed suit last April.