Kansas authorities find 'items of interest' in new search of BTK killer's former home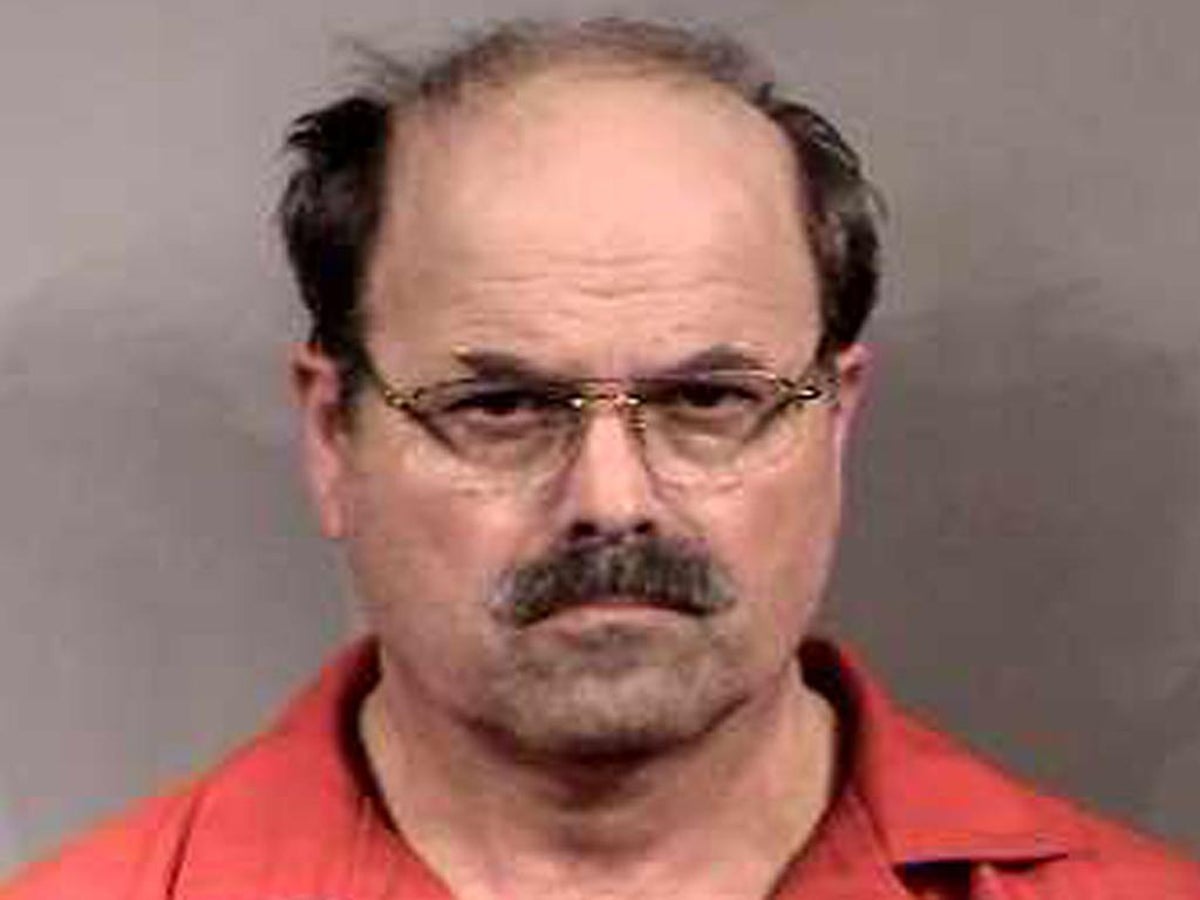 Authorities in Kansas say they have found "items of interest" during multiple investigations during a search of the former home of "BTK killer" Dennis Rader.
Osage County Sheriff Eddie Virden said so FoxNews that investigators spent two days this week excavating Rader's former Park City home after linking him to unsolved missing persons cases.
"Through the investigation, we uncovered information about some possible Dennis Rader trophies, followed up on those leads and worked with Park City," Virden told the news site.
He said officers "did some digging in the area and we recovered some interesting items."
Rader, the so-called "Bind Torture Kill" serial killer, is serving ten consecutive life sentences after confessing to the 2005 brutal murders of ten women in the Wichita area between 1974 and 1991.
Investigators have reportedly linked Rader to the unsolved disappearance of Cythia "Cyndi" Dawn Kinney, a 16-year-old cheerleader who disappeared from a Pawhuska, Oklahoma laundromat in 1976.
Rader's daughter, Kerri Rawson said in a press release that she had assisted law enforcement in investigating Kinney's disappearance and several other unsolved murders.
Ms Rawson said she recently learned of Kinney's unsolved case and the unsolved murder of Shawna Garber, whose remains were found near Pineville, Missouri, in 1990.
She said she contacted law enforcement in Missouri and after being contacted with the Osage County Sheriff's Office, was flown to Kansas to volunteer on both cases.
She said that as part of this work, she visited her father twice at the El Dorado Correctional Facility where he is being held.
She has requested the lifting of a "no-contact order" prohibiting any contact with her father to help the investigation, she said.
"Beyond these two cases that have been publicly announced, I am not at liberty to speak about other possible missing persons and unsolved murder cases that are currently under active investigation that may have been committed by my father, nor can I comment on mine express direct assistance with the investigation," Ms. Rawson said.
"Several law enforcement agencies are seeking long-sought answers in decades-old missing persons and unsolved homicide cases in the tri-state area of ​​Kansa, Missouri and Oklahoma. And possibly places beyond the tri-state area," she added.
Ms. Rawson, a true crime writer, also announced that earlier this year Rader was offered immunity to confess to any violent crimes he may have committed between the early 1960s and his 2005 arrest.
She called on law enforcement agencies at the local, state and federal levels to form a BTK killer task force "to fund and advance these vital ongoing tasks."
Rader, 78, is one of the most notorious serial killers in US history. The married father of two and a regular churchgoer told authorities how he would stalk and kill his victims and loot "trophies" including Polaroid photos.
In cryptic messages to law enforcement and the media, he boasted about his killings.
Rader was eventually caught after investigators traced a floppy disk he sent to a Kansas television station to a computer at his church.
Ms. Rawson spoke The Independent in January after her father was linked to suspected killer Bryan Kohberger, who is awaiting trial in the murders of four college students in Moscow, Idaho.
Mr. Kohberger earned a master's degree in criminology from DeSales University in Pennsylvania in 2022, where he was supervised by Dr. Katherine Ramsland, the leading academic authority on the BTK murders.
Ms Rawson said she thinks it's possible Mr Kohberger was in contact with her father and may have been influenced by him.