Kate Middleton makes a surprise appearance in the Eurovision final with Ukraine's Kalush Orchestra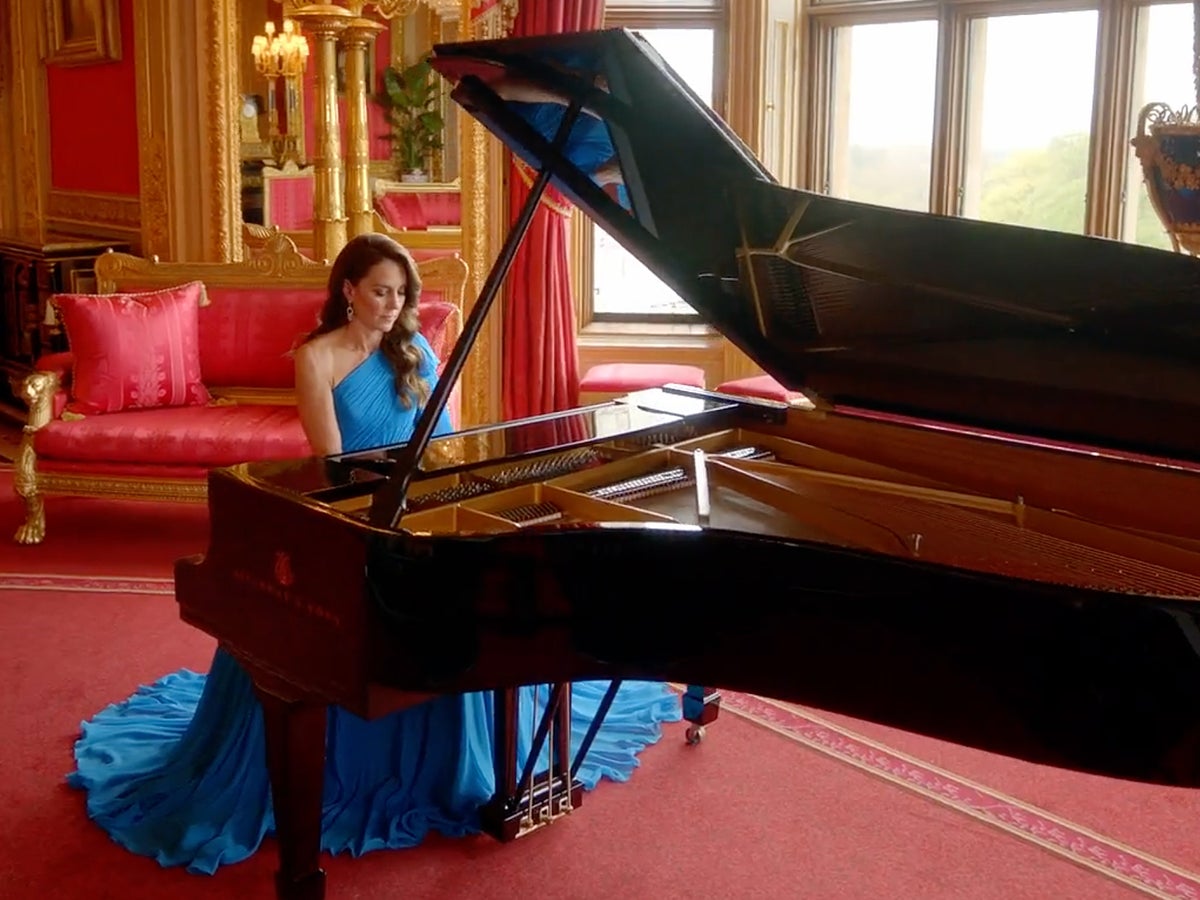 No sooner has Eurovision started than the first surprise of the evening awaits us: Kate Middleton.
On Saturday evening (May 13) 26 countries will be fighting for a chance at Eurovision glory.
The television broadcast – currently on BBC One in the UK and Peacock in the US – opened with a performance by last year's Ukrainian winners, the Kalush Orchestra.
The UK – who finished second in the 2022 competition thanks to Sam Ryder's stunning performance of 'Rocket Man' – is hosting the Eurovision Song Contest this year on behalf of Ukraine, which is unable to do so due to the country's ongoing war with Russia.
The Kalush Orchestra opened this year's grand finale with a performance of their winning title "Stefania".
FOLLOW THE EUROVISION UPDATES FROM OUR LIVE BLOG HERE
Viewers were shocked to see guest appearances not only from Ryder but also from British royal family Kate Middleton.
The Princess of Wales made a cameo appearance and contributed a few piano bars to the piece.
On screen, Middleton could be seen playing the piano, dressed in a glamorous one-shouldered blue evening dress and dangling earrings.
The clip was recorded in Windsor Castle's Crimson Drawing Room earlier this month.
The confirmed lineup and running order for today's proceedings (May 13) can be found here.
The UK is represented this year by singer-songwriter Mae Muller. However, their chances of repeating Ryder's success in 2022 are not good – at least according to the bookies.
Instead, Sweden's returning champion Loreen is the current favourite. You can read our Q&A with the singer here.
The full favorites list and betting odds can be found here.