Katie Holmes is skeptical about a possible Dawson's Creek restart: 'I'm not sure'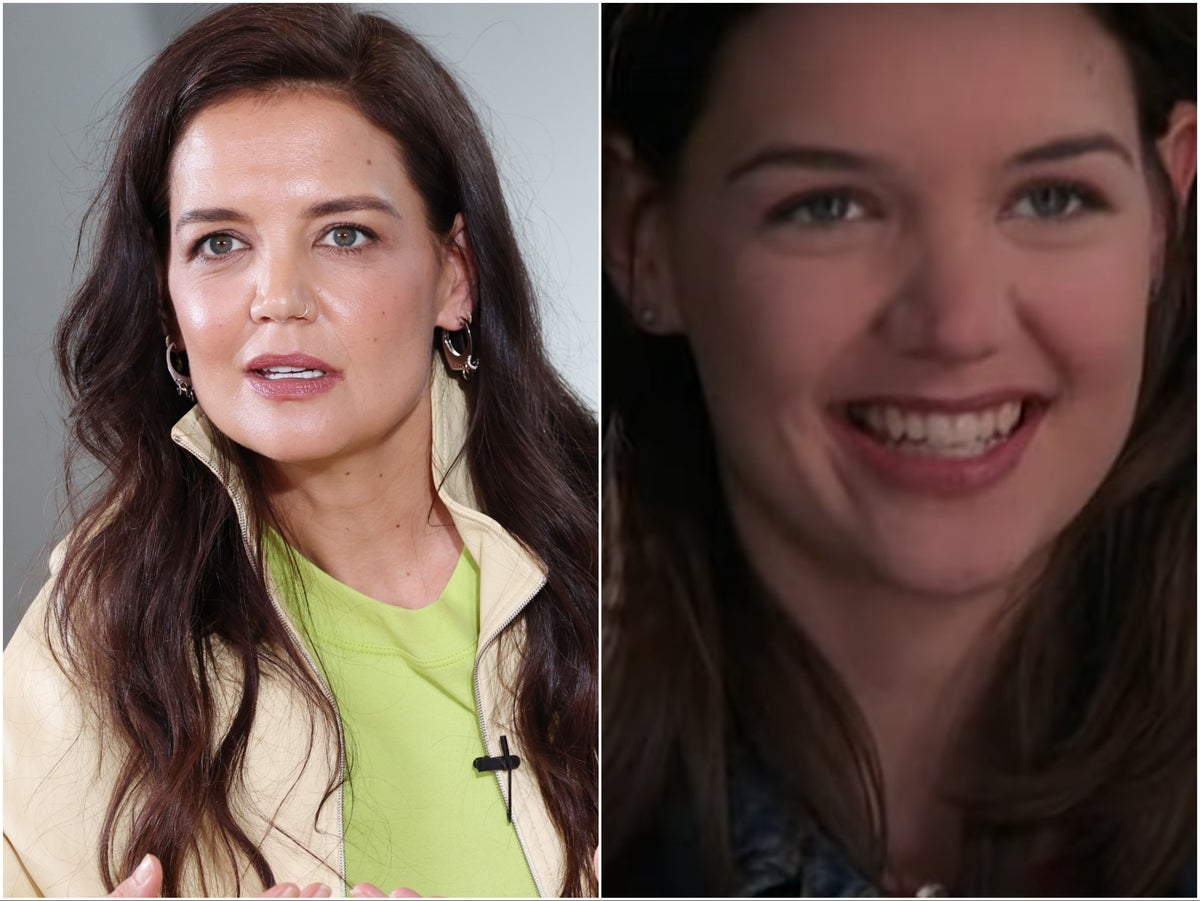 Katie Holmes has shared her thoughts on a potential Dawson's Creek start anew.
The drama, which aired from 1998 to 2003, revolved around a group of teenagers living in Massachusetts. Holmes starred alongside James Van Der Beek, Joshua Jackson and Michelle Williams.
Speaking as part of the Kering Women in Motion talk series at the Cannes Film Festival, 44-year-old Holmes acknowledged there had been discussions over the years about the show returning.
"There have been many discussions over the years. We all enjoyed the experience," she said, as reported by diversity. "With discussion comes protection. The show was a time capsule. Translating it into today's world might tarnish it a bit.
"It was just before everybody had a phone and social media and all that, so there was an innocence between the characters that I think was one of the things that people liked about the show." I'm not sure I did place it in today's world."
Adding that the cast "talked about it a lot," Holmes continued, "Right now we keep saying that people didn't say, 'That's it until there's a real reason for the attitude towards it.' "
Last month, Jackson shared his shocked reaction after learning that a scene from the hit '90s show had gone viral 25 years after it first aired.
"Twitter has its ups and downs," he said, "but one of the things I love about Twitter is that people engage with it … It's like a forensic analysis of this 25-year-old television show."
Holmes recently opened up about the upbringing of her daughter Suri with ex-husband Tom Cruise and how her daughter's childhood in the spotlight had now made her a more caring mother.
"What was really important to me about my daughter, because she was so visible at a young age, is that I really like to protect her," Holmes said of the 16-year-old.
"I am very grateful to be a parent, to be their parent. She is an incredible person."