Katie Taylor chases rematch after decision loss to Chantelle Cameron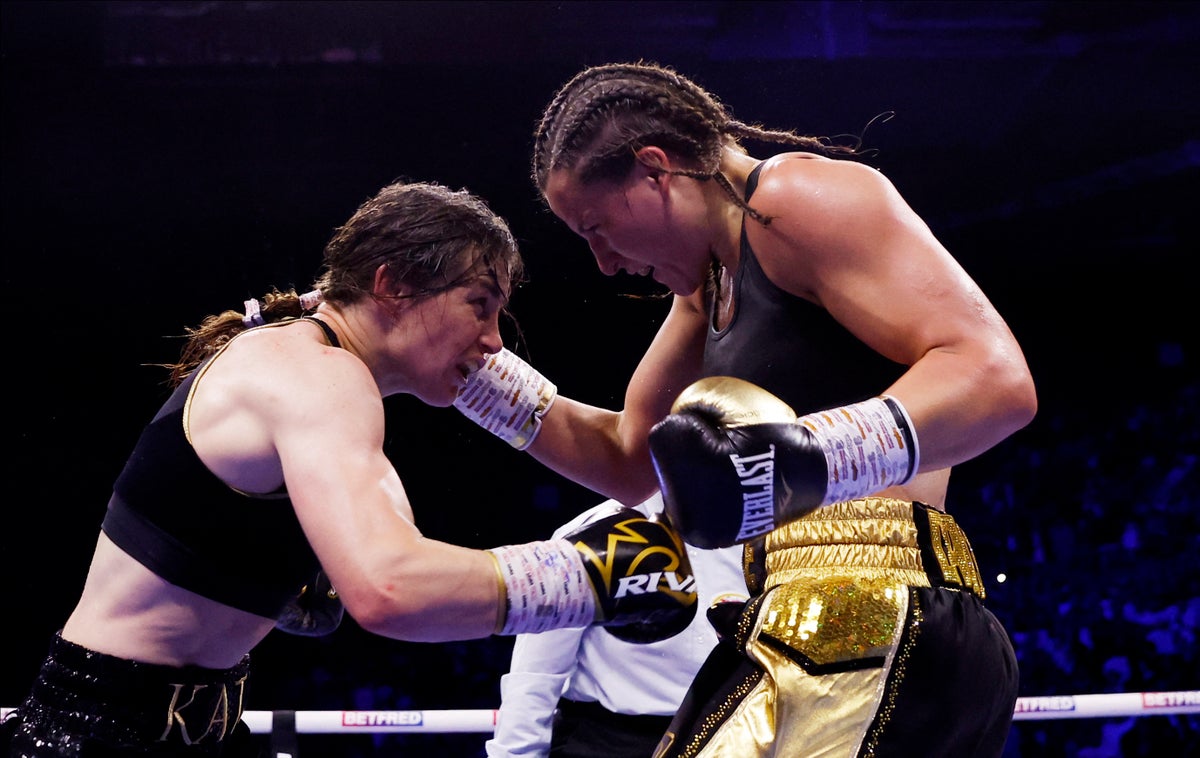 Katie Taylor is hoping for a rematch with Chantelle Cameron in the autumn after losing their first fight in Dublin on Saturday night.
Cameron, not yet defeated, defended her undisputed light welterweight title with a 10-round bout that ended in a 95-95 tie and 96-94, 96-94 in Cameron's favour.
A disappointed Taylor told DAZN after the fight that she already has her sights set on another fight with Cameron.
"I'm not sure I'd have to look back on that (if it was a close fight)," she said.
"Congratulations to Chantelle and thank you for this opportunity. I'm looking forward to the second leg.
"I wasn't surprised at how fast she was. I expected everything that came my way, but tonight I just didn't make it. I look forward to facing her next time. I knew it was a close fight, every round was close, but that's boxing."
Cameron wants to continue and win more belts.
She said: "I was petrified. I've seen results go the other way in the past. It was a tough fight and Katie is a great boxer, pound for pound the best. My strength is in applying pressure. I don't mind getting hit, so my corner let me off the leash.
"I beat (Jessica) McCaskill by 147 in the last fight and now I've just beaten another undisputed champion. I'm tired of keeping my belts, I want to get more belts."
Promoter Eddie Hearn said there will be a second fight.
"I want to congratulate Katie and Chantelle for showing us what boxing is all about," he said.
"It was a fight that could have gone either way, but I think the result was right.
"There is a return clause and we want to repeat that in the autumn. Katie has only one thing on her mind: a rematch."