Kelpies reopen as police arrest climate activists who scaled metal giant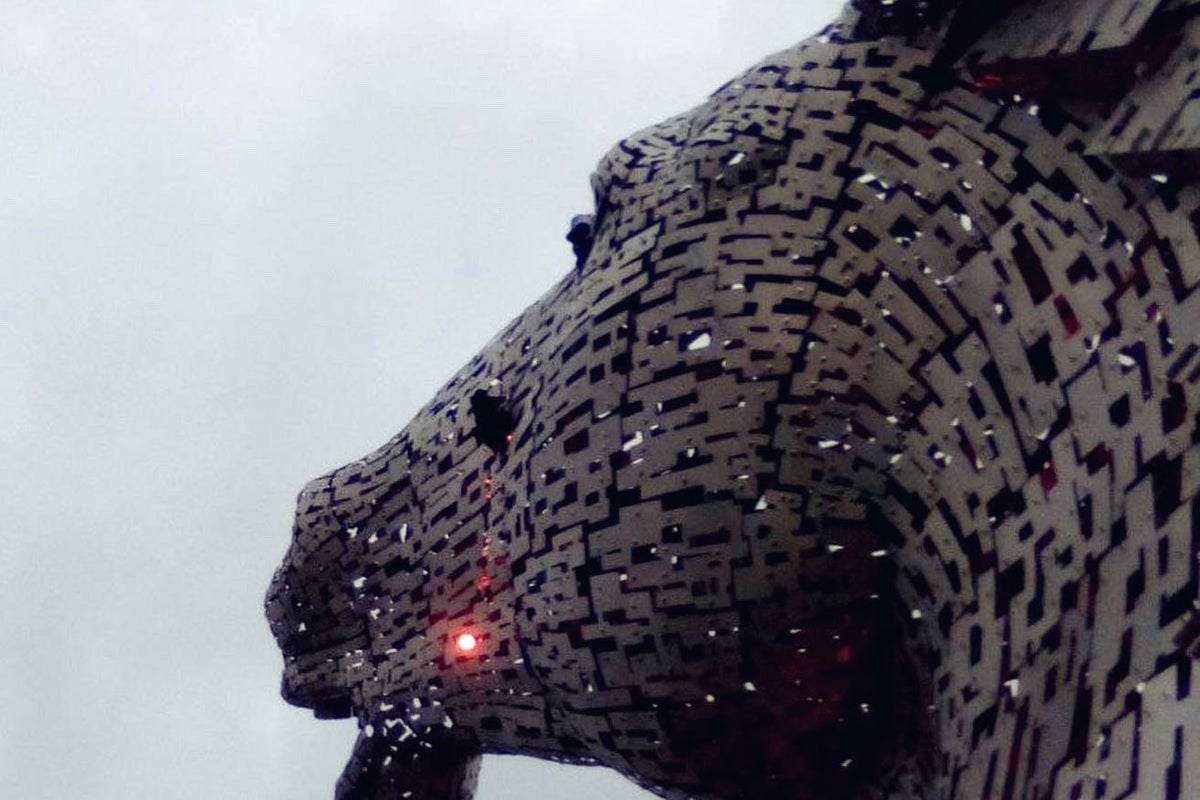 Two climate activists who climbed a well-known Scottish landmark to protest the oil industry have been arrested.
Two members of the This Is Rigged pressure group scaled the Kelpies, between Grangemouth and Falkirk, and forced the park to close on Sunday.
The couple attached a banner to the top of the head of one of the horse sculptures that read "No New Oil" and "Now Fair Transition."
The protesters, who scaled the 100-foot-tall steel giant, were toppled by police and arrested.
A Police Scotland spokesman said: "At around 6am on Sunday 23 July 2023, officers received a report of two protesters scaling the Kelpies structure at Helix Park in Falkirk.
"Officers were at the scene and a 23-year-old man and 22-year-old woman were safely removed.
"Both were arrested in connection with the incident and investigations are ongoing."
Helix Park later announced on Twitter that the park had reopened to the public.
A spokesman said: "Helix Park is now fully open to visitors again following a previous police operation in Scotland.
"We apologize for the disruption and look forward to seeing you again soon."
One of the climbers previously said, "In Scottish folklore, kelpies are water spirits who lure people to a watery grave."
"As the Scottish Government continues to allow oil and gas licenses in Scotland, it is leading us to the same fate.
"The land the Kelpies are built on will be under water by 2050. Isn't that a bit ironic?"