Killers of the Flower Moon: The Martin Scorsese film, starring Leonardo DiCaprio, receives a nine-minute standing ovation at Cannes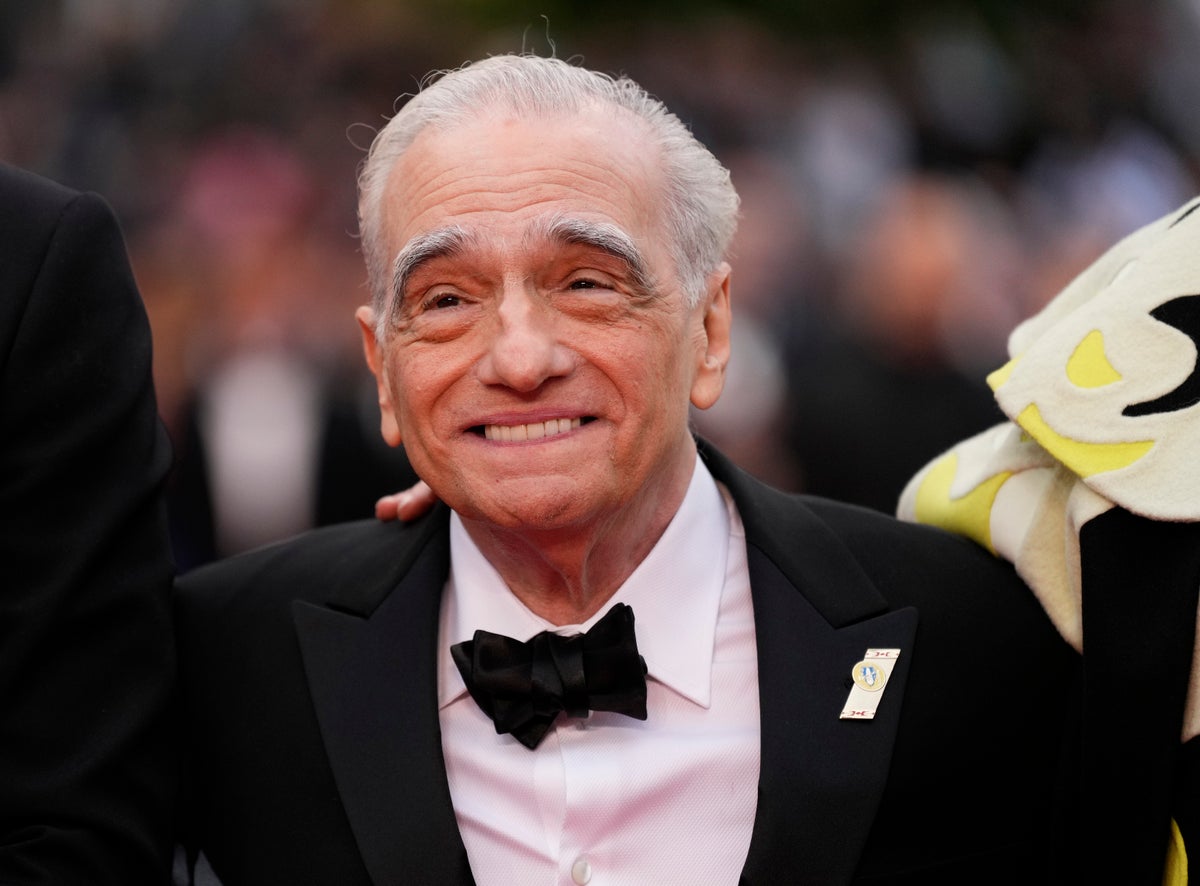 Martin Scorsese Killer of the Flower Moon received a nine-minute standing ovation in Cannes on Saturday (May 20) and critics hailed his stirring American epic as a "masterpiece".
The US director's latest work, starring Leonardo DiCaprio, Lily Gladstone and Robert De Niro and running for three and a half hours, is an adaptation of David Grann's bestselling non-fiction book. The film focused on the Osage murders in 1920s Oklahoma and cost streaming service Apple $200 million (£160 million).
It was undoubtedly the most anticipated film to premiere in Cannes this year and, according to most early reviews, it lived up to the high expectations.
After the screening, the 80-year-old Scorsese and his cast were greeted with a standing ovation and loud cheers from onlookers, including stars such as Cate Blanchett, Salma Hayek, Isabelle Huppert and Apple CEO Tim Cook.
"We shot that in Oklahoma a few years ago. It took a while to get there, but Apple has been a great support," Scorsese said, addressing the crowd after the screening. "There was a lot of grass. I'm a New Yorker."
Killer of the Flower Moon follows Grann's character Ernest Burkhart (DiCaprio, in his seventh collaboration with Scorsese), a World War I veteran who falls in love with Mollie Brown (Gladstone), member of a wealthy Osage family.
Because the Osage found oil on their land, they were the wealthiest people in the country per capita, and their wealth was only loosely controlled by appointed white guards. A series of murders causes increasing panic among the Osage, who are being pursued by a band of money-hungry killers.
In a five star rating for The Independent, Critic Clarisse Loughrey observed how Killer of the Flower Moon bears Scorsese's "fixations of tradition: the rotten core of the human heart; how power creates the impulse to destroy; the myths of cowboys and outlaws and the dirty truth about them".
She also singled out Gladstone's performance as Mollie Kyle, who marries DiCaprio's character Ernest Burkhart, as "one of the most extraordinary … of a woman in all of Scorsese's films."
Read more reactions from critics here.
Killer of the Flower Moon will be released on October 6th and will then be streamed worldwide on Apple TV+.
Additional coverage from the Associated Press