King Charles' charity facing no further action over cash-for-honours allegations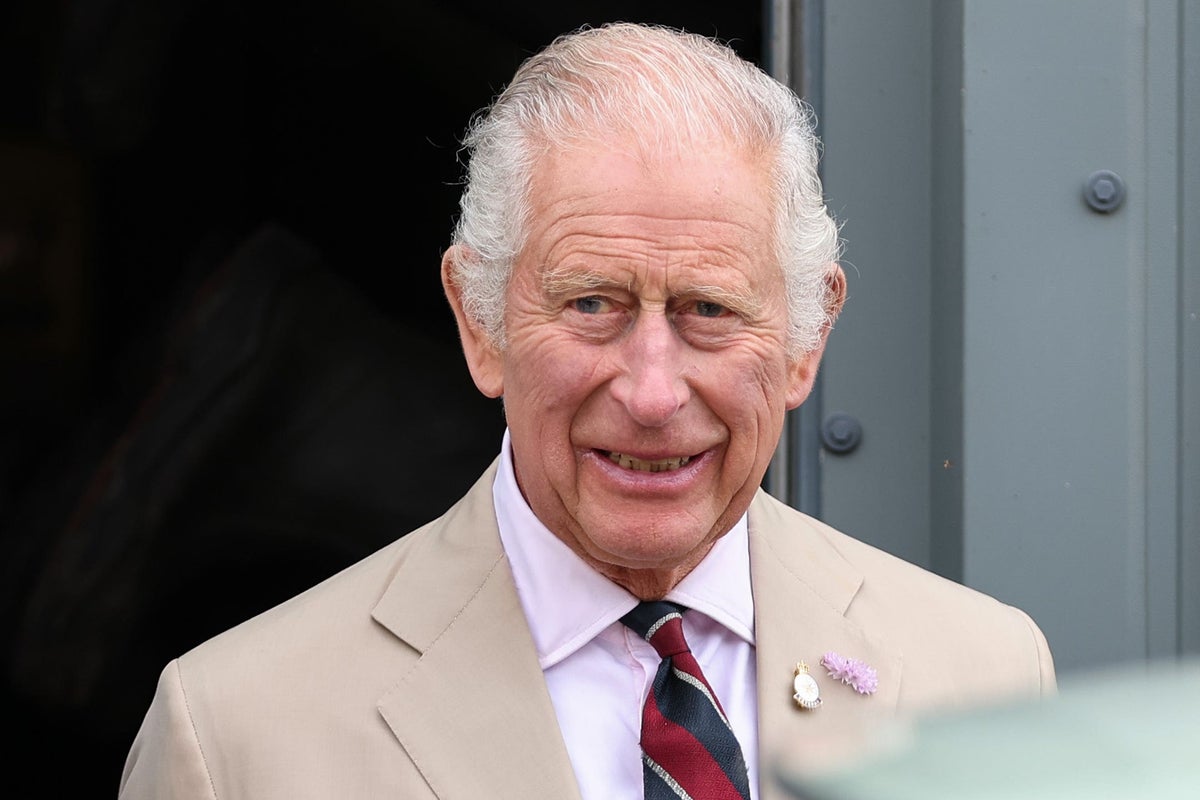 Investigators investigating allegations of payment of cash in return for tributes linked to the King's charity, The Prince's Foundation, will take no further action.
The Metropolitan Police said the decision was based on advice from prosecutors and taking into account information received so far.
It launched an investigation in February last year after a series of newspaper articles accused a former close confidante of King Michael Fawcett of promising to help a Saudi billionaire gain British citizenship and knighthood.
Mr Fawcett resigned as chief executive of the Prince's Foundation in the wake of the allegations.
But on Monday, police said no further action would be taken after questioning several witnesses and examining more than 200 documents.
A spokesman for the Prince's Foundation said: "The Prince's Foundation has taken note of the Metropolitan Police's decision.
"Following the completion of its own independent investigation and governance review last year, the charity remains focused on delivering the education and training programs for which it was founded."
Anti-monarchy group Republic had filed a formal complaint with Met investigators about Charles and Mr Fawcett in September 2021, according to newspaper reports.
An article published by The Mail On Sunday included a 2017 letter in which Mr Fawcett allegedly wrote that he was willing to submit an application to convert businessman Mahfouz Marei Mubarak bin Mahfouz's honorary CBE to knighthood and his to support the application for citizenship.
The letter, written on notepaper in Mr Fawcett's then capacity as chief executive of Dumfries House Trust, said the applications were being made in response to "the most recent and anticipated support" from the trust.
Mr Mahfouz has reportedly donated large sums to restoration projects of particular interest to Charles. Mr Mahfouz is said to have denied any wrongdoing.
The Met Police said in a statement: "On October 31, 2022, a file was forwarded to the Crown Prosecution Service (CPS) for early investigative advice. Offenses under the Honors (Prevention of Abuses) Act 1925 and the Bribery Act 2010 were included.
"Thanks to the CPS' early investigative recommendation and after careful consideration of the information received through the investigation to date, the Met has concluded that no further action will be taken on this matter.
"Should any new information or evidence come to light that requires further evaluation, it will be conducted by the Met's Set (Special Inquiry Team)."
A Buckingham Palace spokesman said: "We have noted the decision of the Metropolitan Police Service. All other inquiries are the responsibility of the Princely Foundation."