Kissimmee preparing to host PrideFest despite concerns about new legislation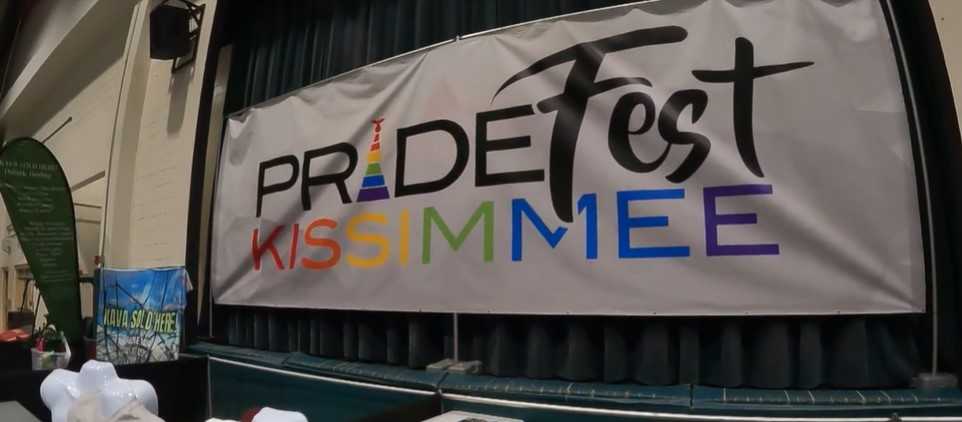 Safety concerns and the impact of the new law have forced several Florida cities to cancel this year's pride events. The city of Kissimmee did not back down and was ready to celebrate with thousands of people. "We are going to have a block party event, everything happens in the Kissimmee Civic Center," said Stephanie Bechara from Kissimmee. The city of Kissimmee has dedicated the past year to planning this weekend. Rainbow colors will adorn the administrative center with the appearance of vendors, music and shows. This is the seventh year of Pride Celebration. "We see June as a time to really honor and remember all the people in the LGBTQ community who have made important contributions," Bechara said. A city spokesman said law enforcement will spread across the area on Saturday to prioritize the safety of thousands of people. The new law has caused cities across Florida to cancel their pride events for safety reasons but for Kissimmee, the show will continue. "The city of Kissimmee stands at the forefront of every event they host," said Bechara. The governor recently signed the Child Protection Act, which punishes businesses that knowingly allow children to participate in adult performances. Some feel like the law is aimed at Drag performers. "Trying to find ways to adjust, change what we can adjust to make sure we stay within the book," says Bechara. Among the events planned at Kissimmee PrideFest is Drag Bingo, but anyone who wants to attend will have to show identification before they can enter the ballroom. Singer Billy Mick said: "I love that they just honor their citizens. Singer-songwriter Mick will take center stage at the city's Pride Festival. He hopes to leave the audience with a sense of hope. "I think it would be a really good thing for them to be there and be able to see that, feel it, and experience being able to breathe for a second. And say, 'Oh no, I'm fine; things aren't. it's okay,'" Mick said. Performers will include Orlando Gay Chorus and Kissimmee Queens. Event will run from noon to 4 p.m. Top headlines: 4-year-old girl found dead in Florida canal after wandering from family rented home Tropical Storm Arlene forms in Gulf of Mexico Pickup The truck drove past the New Smyrna Beach restaurant
OSCEOLA COUNTY, Fla. —
Safety concerns and the impact of the new law have forced several Florida cities to cancel this year's pride events.
The city of Kissimmee did not back down and was ready to celebrate with thousands of people.
"We are going to have a block party event, everything happens in the Kissimmee Civic Center," said Stephanie Bechara from Kissimmee.
The city of Kissimmee has dedicated the past year to planning this weekend.
Rainbow colors will adorn the administrative center with the appearance of vendors, music and shows.
It's the seventh year of Pride celebrations.
"We see June as a time to really honor and remember all the people in the LGBTQ community who have made important contributions," Bechara said.
A city spokesman said law enforcement will spread across the area on Saturday to prioritize the safety of thousands of people.
The new law has caused cities across Florida to cancel their pride events for safety reasons but for Kissimmee, the show will continue.
"The city of Kissimmee stands at the forefront of every event they host," said Bechara.
The governor recently signed the Child Protection Act, which punishes businesses that knowingly allow children to participate in adult performances.
Some feel like the law is aimed at Drag performers.
"Trying to find ways to adjust, change what we can adjust to make sure we stay within the book," says Bechara.
Among the events planned at Kissimmee PrideFest is Drag Bingo, but anyone who wants to attend will have to show identification before they can enter the ballroom.
Singer Billy Mick said: "I love that they just honor their citizens.
Singer and songwriter Mick will take center stage at the city's PrideFest.
He hopes to leave the audience with a sense of hope.
"I think it would be a really good thing for them to be there and be able to see that, feel it, and experience being able to breathe for a second. And say, 'Oh no, I'm fine; things aren't. it's okay,'" Mick said.
Performers will include Orlando Gay Chorus and Kissimmee Queens.
The event will take place from noon to 4pm
Top titles: