Kyrie Irving asks Nets for trade ahead of deadline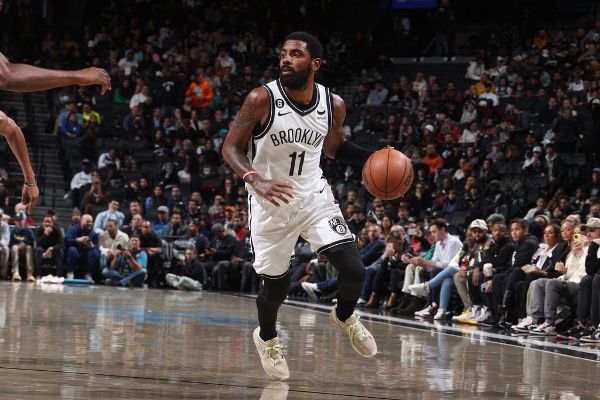 Brooklyn Nets star Kyrie Irving has told the franchise he wants to be traded before Thursday's deadline, a source told ESPN's Adrian Wojnarowski.
Irving had previously requested to be signed and traded ahead of the season, sources said, before deciding to opt into the final year of his four-year deal.
There was some talk of a new deal for Irving, but no deal was struck and a trade request was sent to the organization on Friday, sources told ESPN. Irving may leave the franchise as a free agent this summer.
He was suspended eight games earlier in the season after making a social media post promoting an anti-Semitic-themed book and film.
The Nets went 31-20 on Friday and firmly in the Eastern Conference playoff race, but have lost seven of their last 11 games since Kevin Durant went down with an MCL sprain.
Irving, 30, is averaging 27.1 points, 5.3 assists and 5.1 rebounds per game this season.
https://www.espn.com/nba/story/_/id/35583014/source-kyrie-irving-asks-nets-trade-ahead-deadline Kyrie Irving asks Nets for trade ahead of deadline