L.A. Cathedral football team banned from playoffs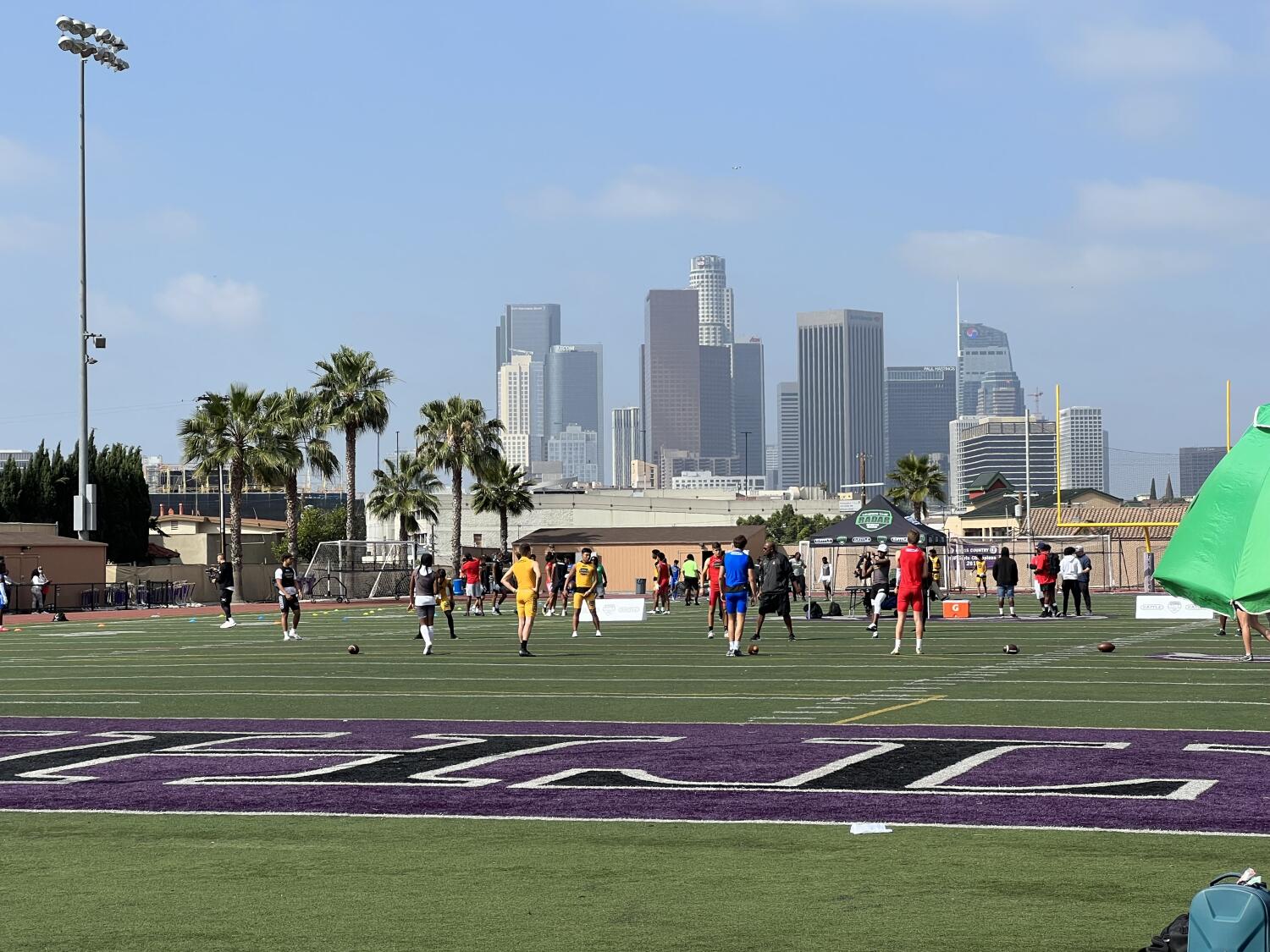 The Cathedral High football team has been excluded from the 2023 playoffs for rules violations, the Southern Section announced Friday.
It's the first big decision for new Southern Section commissioner Mike West. The football program was placed on probation for violating statutes regarding valid changes of residence, administrative oversight and playoff eligibility.
"We are working to enforce the rules as best we can," West said.
Arturo Lopez, the school's longtime football coach, took over as principal this year following the departure of Brother John Montgomery, who had been a school principal for 25 years. Lopez had been an assistant principal. The cathedral's two top administrators, Lopez and President Martin Farfan, continue to serve as coaches. Farfan leads the cross-country skiing program.
"I take responsibility for the athletic department," Lopez said Thursday night about taking responsibility for the violations.
On August 28, the school announced that football coach Anthony Jefferson had left the program two games into the season. Jefferson cited personal reasons.
Cathedral enters Friday night's game 3-1 against Bishop Alemany under interim coach Vince Jefferson (no relation). The school has a proud football tradition: Heisman Trophy winner Bryce Young served as the Phantoms' quarterback for two seasons before transferring to Mater Dei.
Players and parents were informed of the impending sanctions on Thursday. One parent said her son "broke down" after hearing the news. Some parents want the school to appeal the decision.
Anthony Jefferson took over from Kevin Pearson in 2018. Pearson was a head coach for 22 years and is now at Warren.
"It's very unfortunate for the kids who have invested in the program not being able to participate in the playoffs," Pearson said. "I feel like they're in good hands with the current coaching staff."