Labour blames Sadiq Khan's Ulez for Uxbridge by-election flop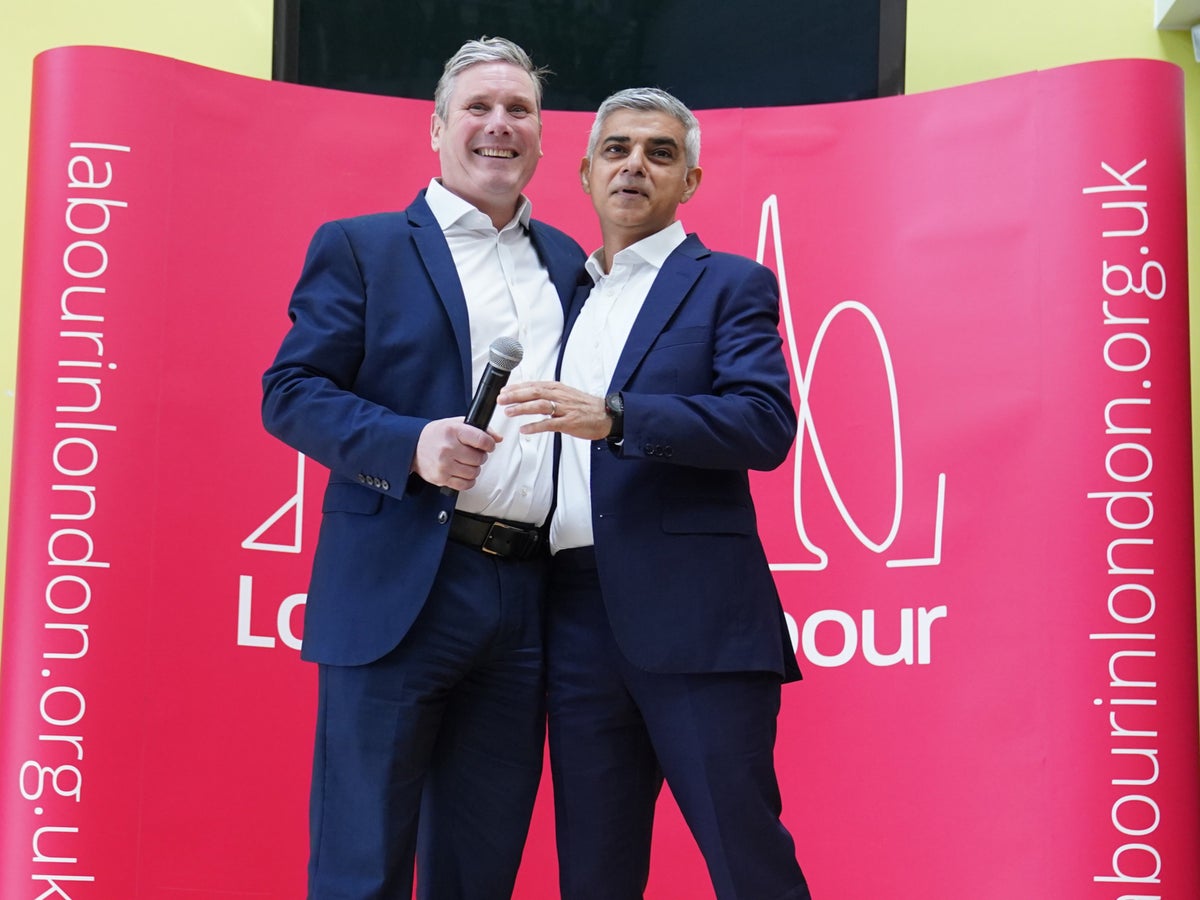 Labor has blamed Sadiq Khan and his hated Ultra Low Emission Zone (Ulez) extension for their shock by-election defeat in Boris Johnson's former Uxbridge seat.
Deputy leader Angela Rayner admitted that Labor had failed in the north west London constituency, had not won and "did not listen to voters' concerns about Ulez".
Despite tipping a 20,000-strong Tory majority to take the Selby seat in North Yorkshire, Ms Rayner said dejectedly: "We have to keep our feet on the ground… Uxbridge wasn't the result, we narrowly lost again in that seat."
She told the BBC: "I think one of the things that we need to think about today is not just anti-Tory sentiment, but the Uxbridge decision had to do with Ulez." The Uxbridge result shows that you don't win elections if you don't listen to voters."
The failure to topple the Tory majority in the seat has been dubbed "Uloss" by a Labor insider, expressing his anger at Mr Khan's plan to extend the scheme to the outskirts of London.
Despite Labor optimism that a majority of 7,000 votes could be tipped and Rishi Sunak dealt a humiliating triple by-election defeat, Tories' Uxbridge candidate Steve Tuckwell managed to retain the majority by 495 votes.
Labor candidate Danny Beales had expressed his reservations about the policy, arguing that August is not the right time to increase the £12.50-a-day charge for cars that don't meet emissions standards.
But Mr Tuckwell, who opposed the policy, took advantage of local anger. Essentially, he thanked Mr Khan for giving him the win on Friday morning. "It was his damaging and costly ulez policy that she lost in this election."
Shadow Justice Secretary Steve Reed highlighted the frustration within Labor by insisting that those responsible for policy must now "rethink".
"I think the winning Conservative candidate just said it, didn't he? He said that if it weren't for Ulez he thinks Labor would have won this by-election… When voters speak, any party that wants to govern must listen."
When asked what his party could have done differently, he said: "I think those responsible for this policy need to think about what the voters said and whether there is an opportunity to change it."
A source close to Mr Khan defended Ulez and downplayed the importance of the result The Independent: "Sadiq has always made it clear that expanding the ulez was a really difficult decision but necessary to save the lives of young and vulnerable Londoners."
They added: "Winning at Uxbridge and South Ruislip was always a struggle for Labour. Labor hasn't won that seat in five decades, and Tony Blair didn't even win it in the 1997 landslide."
After Mr Tuckwell said: "Sadiq Khan needs to listen," he added: "I think there will be Labor MPs in the outskirts of London who will be watching this result tonight with sweaty palms."
Mr Johnson, who was not campaigning in his old seat, said: "Fantastic news from Uxbridge. Well done Steve Tuckwell and the great Conservative Council and Association members. It shows Conservatives can win in London and across the country."
A Labor spokesman said: "It has always been a difficult battle in a seat that has never had a Labor MP in it and we didn't even win in 1997."
"We know that the Conservatives' downfall of the economy has hit working people hard, so it's not surprising that Ulez expansion gave voters concern here in a by-election."