Labour would block new North Sea oil and gas developments, report claims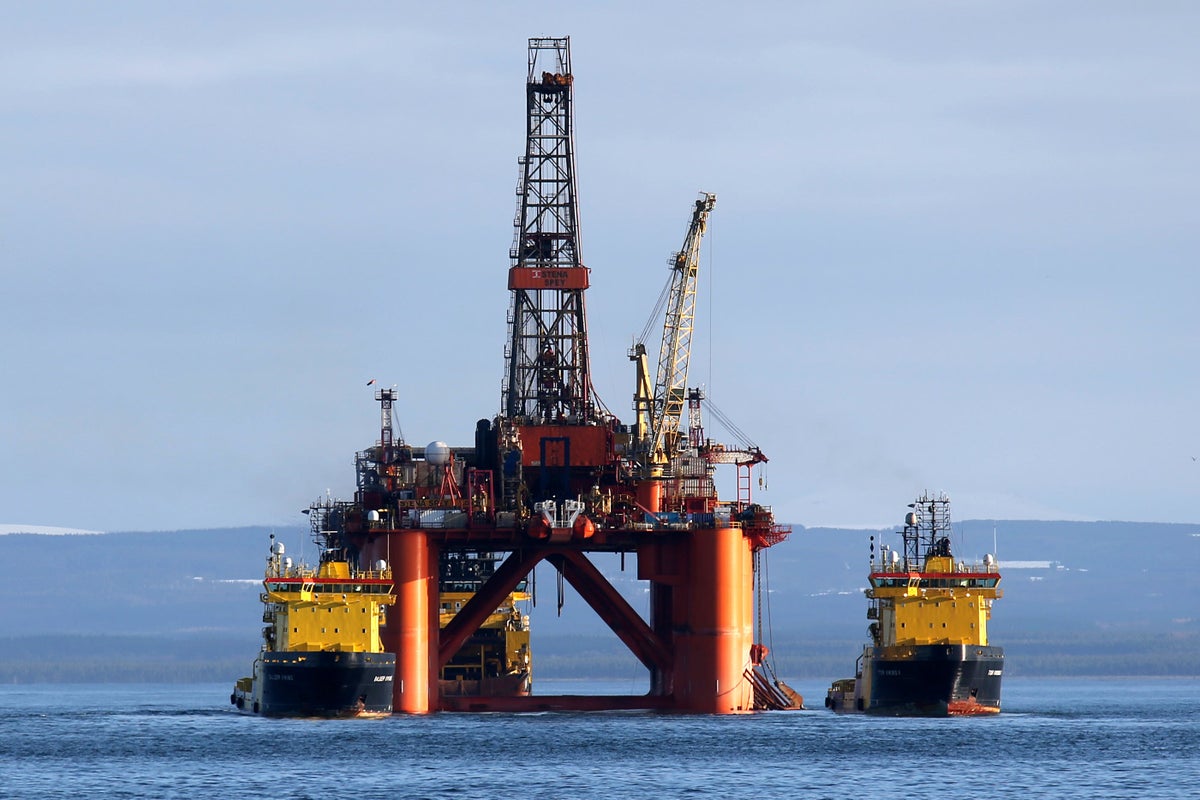 New oil and gas projects in the North Sea are reportedly being blocked under a Labor government.
Labor leader Sir Keir Starmer is close to announcing the deadlock when he unveils his net-zero energy policy in Scotland next month, the Sunday Times has said.
As part of the energy plans, the newspaper reported that a Sir Keir-led government would only borrow to invest in green businesses and that Labor expects its plans to create up to half a million jobs in the renewable energy sector , including 50,000 in Scotland.
A Labor source told the Sunday Times: "We are opposed to the granting of new licenses for oil and gas in the North Sea."
"They will do nothing to cut bills, as the Tories have acknowledged.
"They undermine our energy security and would push through our climate targets by horse and carriage.
"But Labor will continue to harness existing oil and gas wells and sustainably manage them for decades to come as we transform Britain into a clean energy superpower."
Jonathan Ashworth, Labour's shadow secretary for jobs and pensions, told Sky News on Sunday that over the coming weeks his party would set out "how we intend to invest in green jobs of the future".
It is not about "shutting down current events", but about managing current developments "sustainably".
He added: "We know we need to switch to more renewable energy sources. This is important for our climate commitments, but it is also how we can reduce energy bills for consumers."
In its draft energy strategy published in January, the Scottish Government said there "should be a presumption against new exploration for oil and gas" as it proposed "a just transition as soon as possible".
But Prime Minister Rishi Sunak has backed exploration for new oil and gas wells, and energy licenses are under Westminster's control.
Scottish Conservative leader Douglas Ross said on Twitter on Sunday: "First it was the SNP, now Labor wants to give up the North East and the thousands of jobs that support the oil and gas industry in the North Sea."
"Only Scottish Conservatives will stand up for the region and for workers in our oil and gas sector."
The North Sea Transition Authority recently conducted a licensing round of oil and gas exploration projects that received more than 100 bids.
Two oil fields, Cambo and Jackdaw, have received licenses.
Offshore Energies UK chief executive Dave Whitehouse said Brits would not forgive anyone who shut down the country's oil and gas industry and replaced it with foreign imports.
He added: "Everyone realizes that the energy system needs to change; Business and government must do this in partnership. The Labor Party's approach risks sending the wrong signals.
"By investing in domestic production, we avoid more costly, unsafe and carbon-intensive imports while supporting the infrastructure we need to bring cleaner and more affordable energy to the UK in the UK."
"When building this future, there is no easy choice between oil and gas on the one hand and renewable energy on the other. The reality is that we need both to keep our operations running and our economy growing. By the mid-2030s, oil and gas will still provide 50% of our energy needs.
"We call on Keir Starmer and (Shadow Chancellor) Rachel Reeves to fulfill their promise to listen to the industry and work with our workers.
"We must meet our climate goals without compromising energy security, the economy and the very people needed to deliver secure and affordable energy."