Lakers star LeBron James will return for 21st NBA season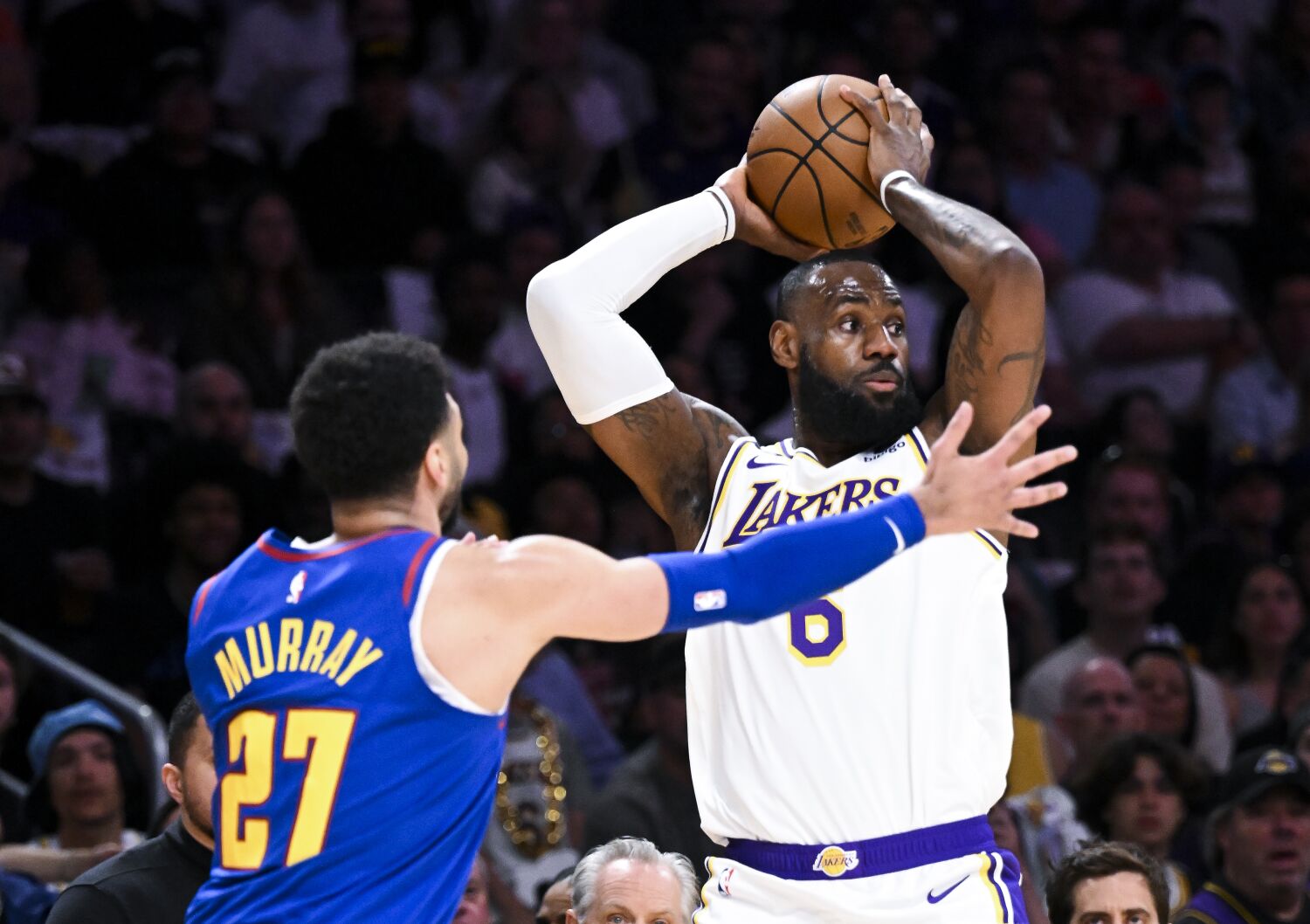 Lakers star LeBron James isn't retiring from the NBA — at least not now.
In an acceptance speech Wednesday night at the ESPYs in Los Angeles, following a series of social media posts praising the Lakers' off-season transfers, James said, as a formality, that he wasn't done with the NBA.
"I don't care how many points I have left or what I can or can't do on the field," said the NBA's all-time leading scorer during his record-breaking acceptance speech. "The real question for me is, 'Can I play this game without cheating?' "The day I can't give it my all in this game is the day I'm done," James said. "Lucky for you, that day isn't today."
James surprised people with his comments at the end of his press conference after the Lakers were eliminated from the Western Conference Finals by the Denver Nuggets. He hinted at an uncertain basketball future, sparking speculation of a retirement, despite James having been signed with the Lakers for at least the 2023-24 season.
When asked how he would rate his 20th season of breaking the all-time record, James sounded less than satisfied before concluding with a cryptic message about his future.
"It was ok. I don't like to say it's a successful year because at this point in my career I'm only playing to win championships," he said. "You know, I don't enjoy hosting a conference [finals] Look. I have done it many times. And I don't enjoy not being able to get to the final. But we will see. We will see.
"We'll see what happens in the future. I don't know. I don't know. To be honest, I have a lot to think about. … Personally, if I want to continue playing basketball, I have a lot to think about."
James is expected to earn nearly $47 million next season and has a roughly $50 million player option for 2024-25.
The four-time NBA champion has consistently expressed his desire to play professionally with his eldest son, Bronny, who will play at USC next season.
"I meant it and I still mean it," he said after Bronny made the commitment. "Obviously I need to keep my body and mind fresh. I think the most important thing is my mind."