LAPD ties Beverly Hills condo to Benedict Canyon fatal shooting
Los Angeles Police Department officers on Wednesday served a search warrant at a Beverly Hills apartment they say is linked to a triple homicide outside a home in Benedict Canyon earlier this year.
In the biggest development since the Jan. 28 attack that left three dead and four others wounded in an upscale hilltop neighborhood on the West Side, LAPD detectives with the Robbery-Homicide Division were gathering potential evidence at the Beverly Hills high-rise Wednesday morning, police called.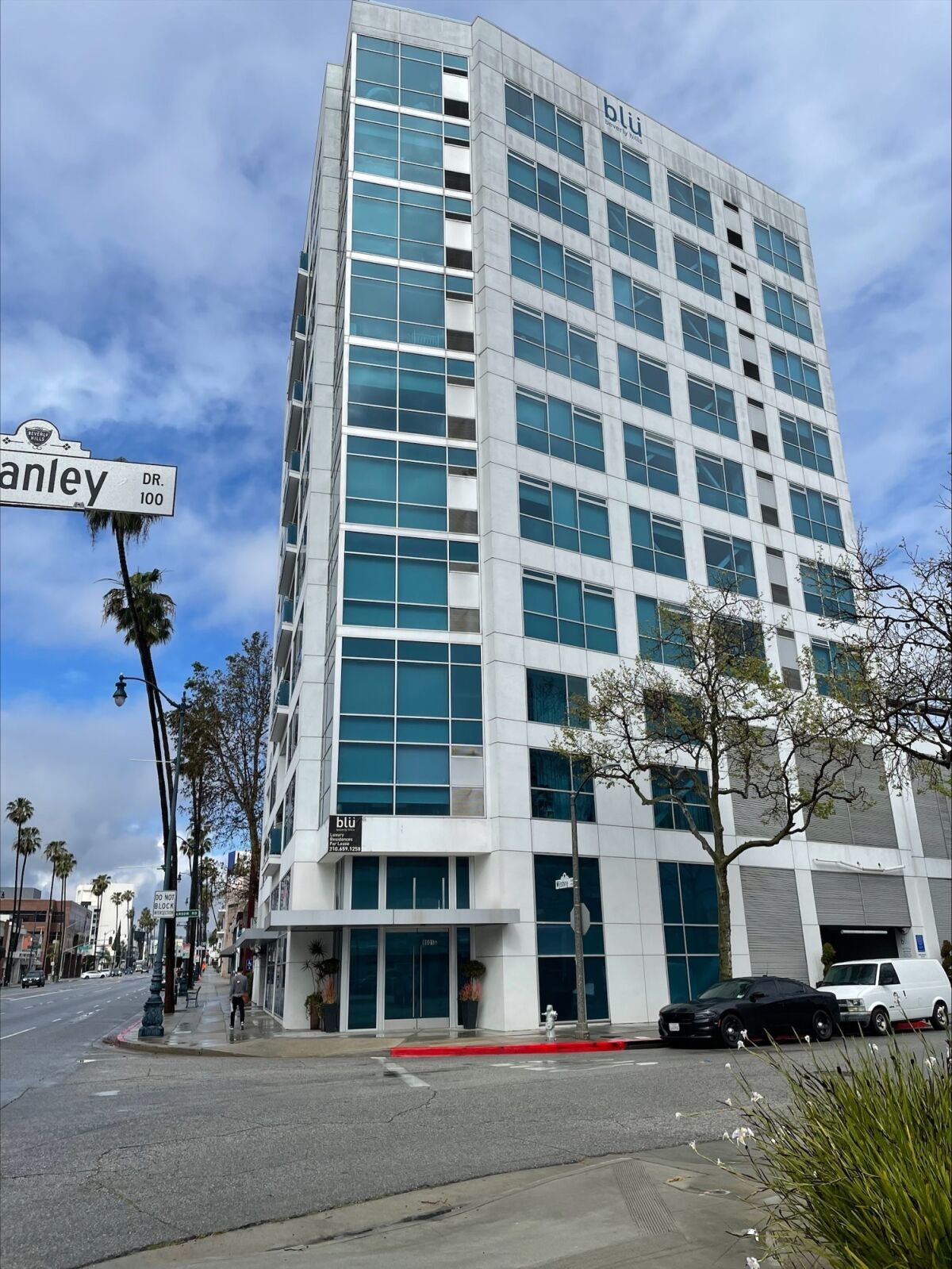 Sergeant Bruce Borihanh said the warrant was served at an apartment at 8601 Wilshire Blvd. as part of a search for evidence related to the shooting that killed three women, including an aspiring rapper, who were in a rented Porsche SUV and left four others seriously injured.
Borihanh said the women were killed at the time of the shooting at a "short-term rental home" on the 2700 block of Ellison Drive, a large hillside street north of Beverly Hills.
Neighbors reported that several cars pulled away from the scene within minutes after gunshots rang out just before 3 a.m., police said.
Borihanh said a blue Tesla with front-end damage was seen pulling into the Beverly Hills apartment complex after the shooting. A search warrant was obtained for the home after it was connected to the Tesla, he said.
"We're narrowing the focus of the investigation," LAPD Capt. Jonathan Tippet said after the warrant was served.
Investigators wearing LAPD raid jackets could be seen at the scene. An unmarked LAPD investigator car and a white pickup truck were parked outside during the search.
The attack on Benedict Canyon was no accident; it targeted members of the women's group, Tippet previously told The Times. Detectives have been searching surveillance cameras in the neighborhood and interviewing survivors of the shooting and they have developed some strong leads, officials said.
Those Killed – Nenah Davis, 29, of Bolingbrook, Illinois; Destiny Sims, 26, from Buckeye, Arizona; and Iyana Hutton, 33, of Chicago — all had roots in the Chicago area, police said. The lifelong friends died in a hail of bullets that hit their rental car.
Hutton was trying to get into the music business before she was killed and was told by a friend she was in LA for a music album release. One of Hutton's best friends, Davis was a mother who once worked as a nurse. Sims was a mother of three and a hairdresser who grew up in Illinois before moving west with her family.
Earlier that night the trio had visited a bowling alley before returning to their rental home, according to friends interviewed by The Times.
Artist Mick E. Finnz, a longtime friend of Hutton, wondered if something happened at the bowling alley to trigger the fatal events that night. But Tippet said detectives found no evidence of an altercation.
https://www.latimes.com/california/story/2023-03-29/lapd-search-beverly-hills-apartment-tied-to-triple-slaying-in-benedict-canyon LAPD ties Beverly Hills condo to Benedict Canyon fatal shooting