Las Vegas ballpark pitch revives debate over public funding for sports stadiums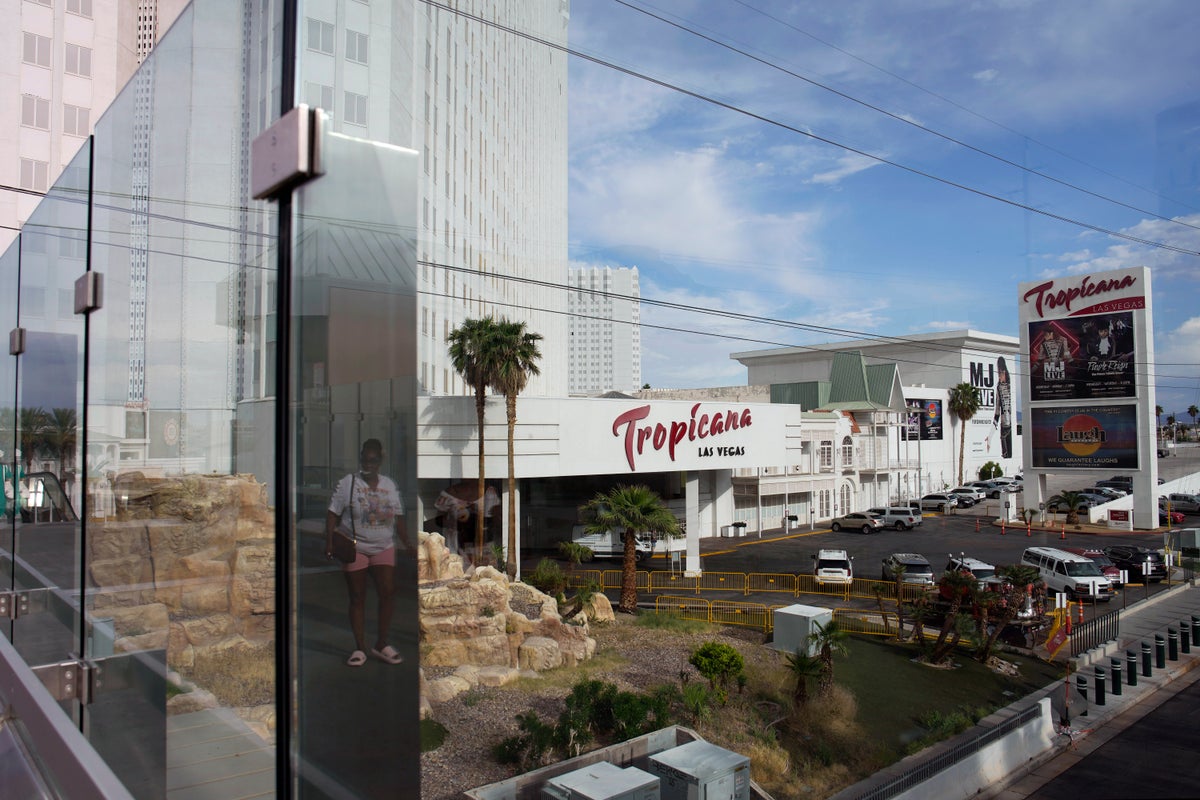 Gov. Joe Lombardo wants to help build Major League Baseball's smallest ballpark, arguing that having the worst baseball team can give a boost to Las Vegas, a city that wants to call itself a sports mecca.
The debate over public funding for private athletic clubs was revived with the Oakland Athletics ballpark proposal. On this matter, Nevada's powerful tourism industry, including unions, is facing a growing chorus of mostly progressive groups across the country raising concerns about using taxpayer dollars to fund sports stadiums that could otherwise fund government services or schools.
The debate about moving the team from California to Nevada is echoing in other parts of the country. Politicians have approved large sums of taxpayer money for sports clubs in Buffalo, New York; Atlanta; and Nashville, Tennessee. However, in Tempe, Arizona, voters rejected a $2.3 billion proposal that would have provided a new arena for the NHL's Arizona Coyotes.
The Oakland A's organization has hired more than a dozen lobbyists to persuade lawmakers in Nevada's normally sleepy state capital of 60,000 to approve a proposal to build a $1.5 billion stadium on the grounds that the project will create jobs, boost economic activity and create a new magnet for the Las Vegas tourism economy – all without raising taxes.
The focus of the playing field is the city's new sporting success with NFL, NHL and WNBA teams that didn't exist seven years ago or were based elsewhere.
"Las Vegas is clearly a sports city and Major League Baseball should be a part of that," Lombardo, a Republican, said in a statement.
Those opposed to providing stimulus packages to professional sports teams say tax credits and other forms of public funding are not beneficial. They cite mounting evidence that revenue from the new stadium would not be spent at nearby resorts and restaurants.
Half of the tax credits may not be returned to the state. Much of the A's investment in the community, including homelessness prevention and outreach, depends on the ball club having money left over after the stadium costs.
"I just can't justify giving millions of public dollars to a multi-billion dollar company when we can't afford the basic services that our people need," said Democratic MP Selena La Rue Hatch.
Last month, Lombardo's office presented the stadium funding bill, less than two weeks before the start of the legislature.
The bill provides up to $380 million in public assistance, partially through $180 million in transferable tax credits and $120 million in county bonds, which are taxpayer-backed loans to help fund to help projects and a special tax district around the stadium. Supporters have pledged that the district will raise enough money to pay off these bonds and interest.
The A's would owe no property taxes on the public stadium, and Clark County, which includes Las Vegas, would also contribute $25 million in credit for infrastructure costs.
In places like Buffalo and Oakland, proponents of new stadiums argue tax incentives keep decades-old businesses from leaving. But the debate in Nevada is different.
The state already relies heavily on entertainment and tourism to fuel its economy, and lawmakers or appointed bodies have been talking about diversifying the economy to justify incentives for companies like Tesla for years. Another deal lawmakers are considering would include expanding a film tax credit scheme to $190 million a year for at least 20 years to bring major film studios to Las Vegas.
Lawmakers have until Monday to adjourn the session until 2025 to push through the stadium and film proposals, though the possibility of a special session of the legislature looms.
Both proposals are far from a done deal as lawmakers prepare to vote.
In recent decades there has been a proliferation of new stadium contracts, most – but not always – publicly funded. Two very different examples can already be seen on the Strip.
A last-minute bill in Nevada's 2016 special session paved the way for $750 million in public funds from hotel room taxes for $2 billion Allegiant Stadium, home of the Las Vegas Raiders and site of the upcoming Super Bowl.
T-Mobile Arena, home of the NHL's Las Vegas Golden Knights, opened in 2016 after MGM Resorts and a California developer took on the full price of $375 million. The first game of the Stanley Cup took place in the arena on Saturday.
The A's recently garnered the support of the powerful Culinary Union, a 60,000-member workers' group on the Las Vegas Strip, after they agreed to union stadium workers. It's a major endorsement from the state's most prominent labor group, which is often seen as a key mobilizing force for democratic campaigns in the western swing state.
"We will support big projects — whether they're pro teams, venues or large corporations — if they're designed to create good union jobs with health care and pensions," said Ted Pappageorge, secretary and treasurer of the Culinary Union.
While the debate over public funding for private sports stadiums is enlivening governing bodies across the country, there is no debate among economists.
Roger Noll, economics professor emeritus at Stanford University, said economists are questioning whether building new stadiums in cities without public support has a slightly negative or positive net impact.
To be effective, a Las Vegas stadium in Las Vegas would need to attract a significant number of visitors who would not normally come to the city. If stadiums are another asset in an existing structure, then most spending there would likely go to neighboring attractions like the resorts and restaurants on Sunset Strip, Noll said.
Much of the ball club's funding also goes toward player salaries, who often don't live year-round in their team's town, he noted.
"It's not that they don't exist, but they are tiny," Noll said of the economic benefits. "They cannot possibly be large enough to justify spending hundreds of millions of dollars."
Noll, who has authored a book on stadium finance, added that there was "no serious dissenting opinion" among his peers working on the issue.
Jeremy Aguero, the founder of a company that works with the A's, acknowledged criticism at the recent hearing but told lawmakers the Las Vegas tourism-driven market is different.
In a study sponsored by the A's, Aguero's company estimated that 53% of annual stadium visitors would be from out of town and 30% of the estimated 405,000 out-of-towners would not visit Las Vegas without stadium events.
"They come and stay in our hotel rooms, they eat in our restaurants and they shop in our stores," Aguero told lawmakers. "That creates enormous added value."
___
Stern is a corps member for the Associated Press/Report for America Statehouse News Initiative. Report for America is a nonprofit national service that places journalists in newsrooms. Follow Stern on Twitter: @gabestern326.