Las Vegas, Orlando, San Antonio new cities to join XFL for 2023 season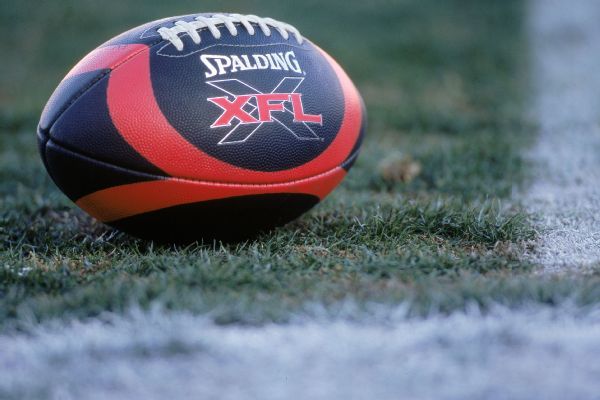 The 2023 XFL local markets will include five holdover cities and three new locations, the league announced Sunday night.
The three newcomers – Las Vegas, Orlando and San Antonio – will join Arlington, Texas; Houston; St Louis; Seattle; and Washington, DC The league dropped New York, Los Angeles and Tampa Bay from its roster; These markets had the three lowest average attendances during the 2020 season when the XFL last played.
In all, the XFL will have three teams in Texas. According to industry sources, the league has held internal talks about centralizing weekday practices in the Dallas area for all eight teams. Players and coaches would then travel to local markets for games.
The league also confirmed two other key moves in its return to the field: venues for seven of its eight teams and team coaching assignments. The XFL announced the hiring of head coaches in April, but did not provide details of their teams at the time.
The pairings are as follows:
Arlington, Texas: Choctaw Stadium, coach Bob Stoops

Houston: TDECU Stadium, coach Wade Phillips

Orlando: Camping World Stadium, coach Terrell Buckley

Las Vegas: TBA Stadium, Coach Rod Woodson

San Antonio: The Alamodome, Coach Hines Ward

Seattle: Lumen Field, coach Jim Haslett

St Louis: The Dome, Coach Anthony Becht

Washington DC: Audi Field, coach Reggie Barlow
Allegiant Stadium is a possibility for the Las Vegas team.
In a statement, XFL owner/chairwoman Dany Garcia said in part, "What brings a league to life is the passion of the fandom behind it. In each of these cities, we will co-create with our fans and build these teams from the ground up to represent the unique fabric of our communities."
The league didn't announce names or brands for each team, but owner Dwayne "The Rock" Johnson said in a statement, "We've been working on cool, new logos and innovative uniforms that reflect our league's dynamic and innovative vision. "
The XFL's 2020 season was halted after five weeks due to the COVID-19 pandemic. It was then sold through a bankruptcy court to an ownership group of Garcia, Johnson and RedBird Capital Partners.
On Sunday, the league concluded a series of six player shows across the country. The events served as regional combos to help compile staff evaluations in advance of this fall's rostering.
The XFL's first game is scheduled for February 18, 2023. All 43 regular season and playoff games will be televised and/or streamed on Disney platforms.
https://www.espn.com/xfl/story/_/id/34290066/las-vegas-orlando-san-antonio-new-cities-join-xfl Las Vegas, Orlando, San Antonio new cities to join XFL for 2023 season