Lauren James red card: Women's World Cup rules explained after England star sent off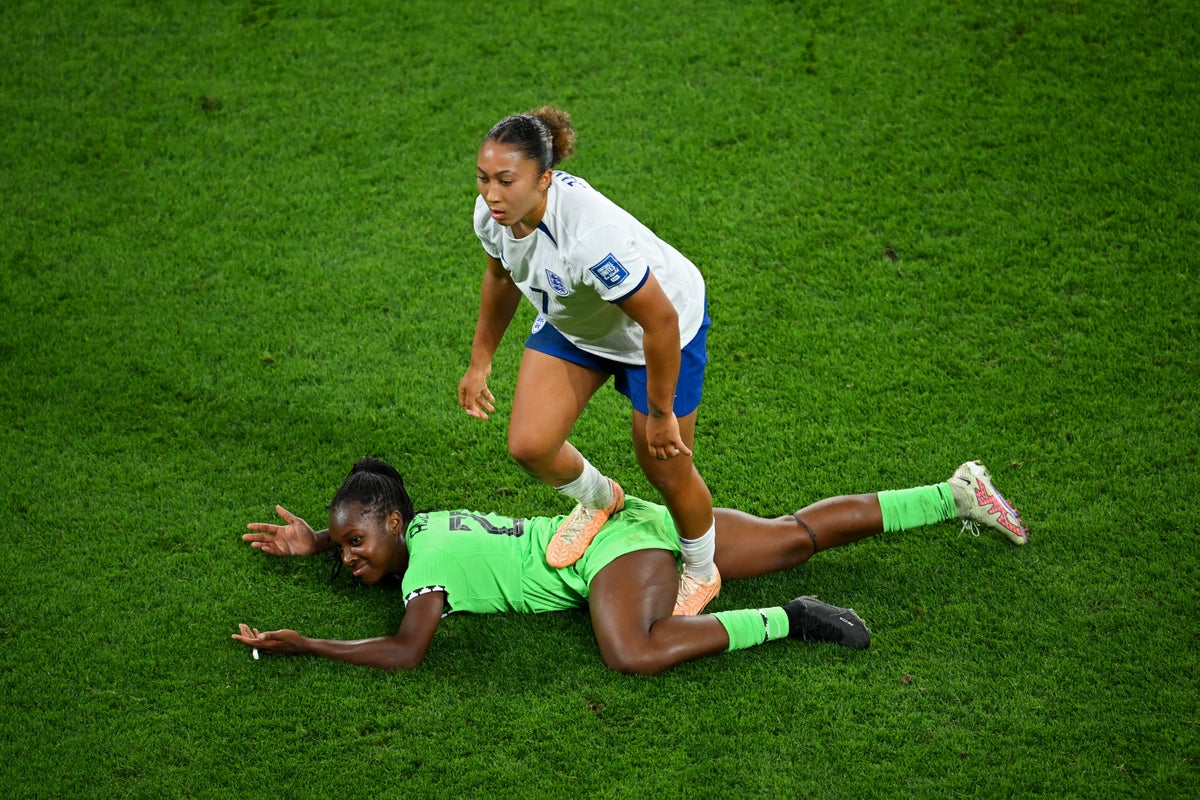 England are in the quarter-finals of the Women's World Cup but will be without Lauren James in the round of 16 against Colombia.
James was sent off for kicking Nigerian player Michelle Alozie on the back in the Lionesses' Round of 16.
The 21-year-old, who was England's player of the tournament, was initially shown a yellow card by the referee but VAR recommended a review and the yellow card was upgraded to red after the irritation.
After receiving a red card, James is automatically banned from England's next game, but her penalty will be reviewed by a FIFA disciplinary panel.
If the striker is deemed to have committed a serious foul, the panel has the power to impose further sanctions.
A three-game ban would see James out for the remainder of the tournament should England reach the final of a Women's World Cup for the first time ever.
However, a decision may not come until after England's quarter-finals, when James has served her automatic one-game ban.
Nigeria's Deborah Abiodun has been suspended for three games after being sent off for a dangerous tackle on Canada's Ashley Lawrence in the group stage. However, her suspension was only increased after she served the first game.
James was England's player at the World Cup but was frustrated after Nigeria knocked her out and heavily attacked her. Coach Sarina Wiegman admitted she "lost her feelings".
Wiegman, who did not follow up on the incident, did not criticize James, saying: "She's an inexperienced player on this stage and she did really well and I think in a split second she just lost her feelings."
"And of course she doesn't want to hurt anyone. She's the sweetest person I know and things like that happen and you can't change them anymore so it's a big lesson for her but of course she didn't really do it on purpose."
England defender Lucy Bronze said James was "upset" while the Chelsea star awaits the disciplinary panel's verdict, which may not come until after England's quarter-finals on Saturday.
"Of course she'll be disappointed in herself," Bronze said. "I walked straight off the pitch after the game to make sure she was okay. She was obviously a little upset, and rightly so, and most of all she feels sorry for the team. I said to her, 'We did it. It's a team, it's not just a player.'"