Leading politician says victory for Niger's coup leaders would be 'the end of democracy' in Africa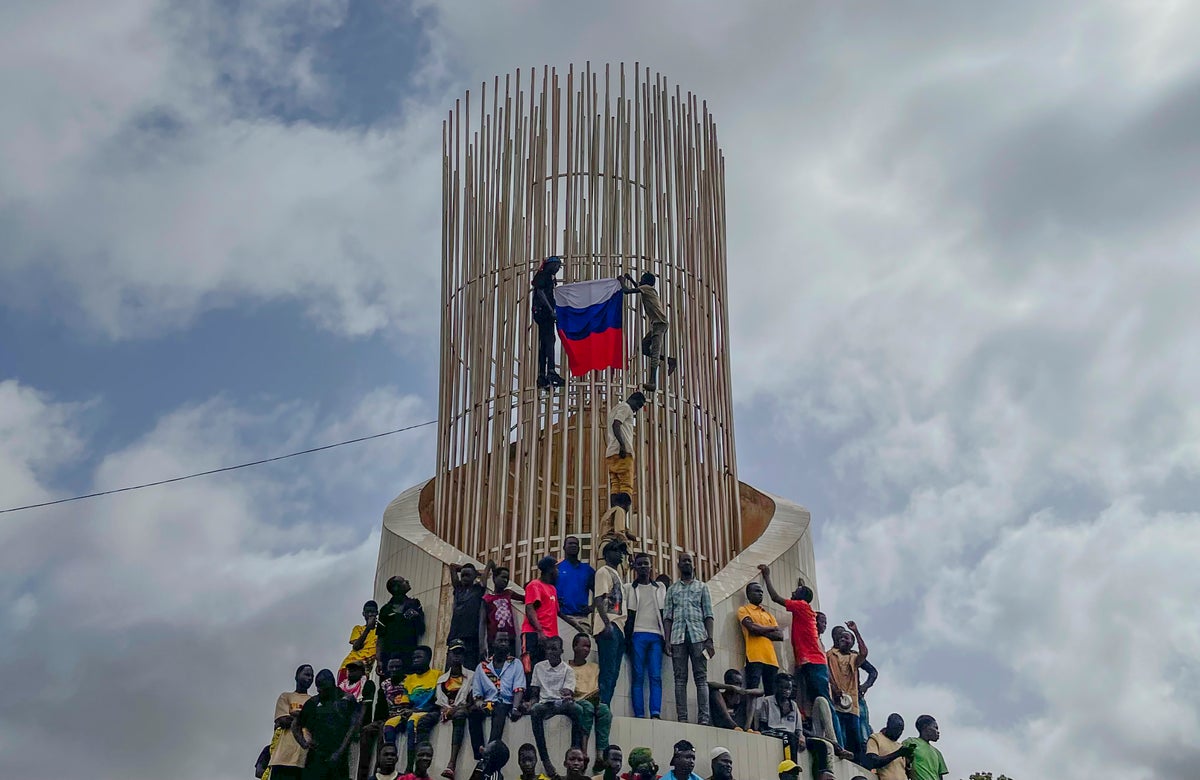 If the mutinous soldiers who toppled Nigerian President Mohamed Bazoum succeed, it will threaten democracy and security across the region and continent, a senior member of Bazoum's political party warned in an interview with The Associated Press.
Boubacar Sabo, deputy secretary-general of the Nigerian Democracy and Socialism Party, said Bazoum was "kidnapped" by members of the Presidential Guard who overthrew him on July 26 and have kept him under house arrest ever since.
"What happens in Niger, if it succeeds, is the end of democracy in Africa. it's over … If we're fighting today, it's to prevent things like this and to secure the future of our continent," said Sabo on Thursday.
In a region rife with coups, Niger was seen as one of the last democratic countries Western nations could work with to push back a growing jihadist insurgency linked to al-Qaeda and the Islamic State group. The president's ouster nearly a month ago was a major blow to the United States, France and other European nations, which have poured hundreds of millions of dollars in military aid into training and, in the case of the French, military aid to the Nigerian army in joint military operations.
Since the military seized power, which analysts and locals say was sparked by an internal struggle between Bazoum and the head of the Presidential Guard, General Abdourahmane Tchiani, who says he is now in charge, it has bolstered popular support and exploited grievances towards the former colonial ruler France and the silence of opponents.
Sabo is one of the few outspoken critics of the junta who are still in the country and not in hiding.
Several ministers and senior politicians have been arrested, human rights groups say they cannot access them, while others have been threatened, he said. Sabo called the growing support for the regime in the capital fallacious, with the junta paying people to lobby for them. Niamey has also never been a stronghold for Bazoum and the junta is opportunistic, he said.
Pro-junta rallies take place almost daily, with hundreds and sometimes thousands of people marching through the streets, honking cars, waving Nigerian and Russian flags and shouting "Down with France". The junta has canceled military agreements with France and asked Russian mercenaries from the Wagner Group for help.
But while there has been genuine frustration with Bazoum's party among political parties and civil society organizations, including disagreements over its military alliance with France, it's unclear how much genuine support the junta has in the capital and across the country, Sahel experts say.
"While many of these protesters are supporting the transition, it's likely that a significant portion of them are just there for financial reasons or out of curiosity and the thrill of being part of the crowd," said Adam Sandor, a postdoctoral researcher at the university Bayreuth.
The junta could face challenges with its support base across the country if it fails to financially placate local elites and if the army continues to suffer casualties from mounting jihadist violence, he said.
Jihadist attacks have increased since the coup. At least 17 soldiers were killed and 20 wounded in an ambush by jihadists earlier this week. It was the first major attack against the Nigerien army in six months.
The militants are taking advantage of a gap in support from France and the United States, both of which have halted military operations in the country, and Niger's distracted security forces, which are focused on the capital and worried about a possible invasion from regional countries. say conflict experts.
The West African regional bloc ECOWAS has threatened military action if Niger does not release and reinstate Bazoum. It has activated a "standby" force and on Friday its defense chiefs will conclude a two-day meeting on next steps.
Meanwhile, a volunteer recruitment drive is expected in Niamey and across the country on Saturday, where people can register to fight and help with other needs so the junta has a list in case it needs to ask people for help.
"We know that our army will possibly be smaller in numbers than the (coming) armies," said Amsarou Bako, one of the organizers. "Those who come have information about our army," he said.