LeBron James put on a show in his Drew League appearance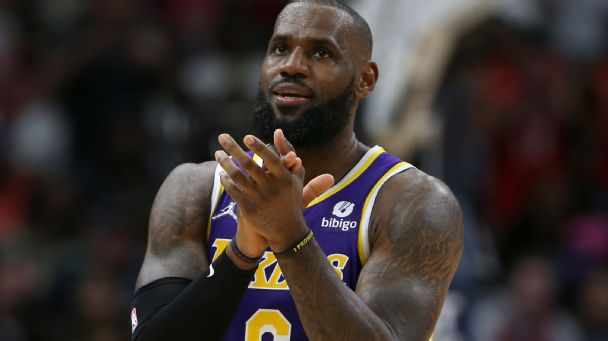 The Drew League, a Los Angeles-based pro-am summer basketball league, has had its share of NBA players who have emerged to impress fans and opponents alike. But for the first time since 2011, when the NBA shut down due to a lockout, LeBron James took the floor to put on a show… and he didn't disappoint.
The Los Angeles Lakers star teamed up with Chicago Bulls guard DeMar DeRozan on the MMV Cheater roster to take on Black Pearl. James led his side to a 104-102 victory while posting a typically royal stat line of 42 points, 16 rebounds and 4 steals. DeRozan added 30 points and 14 rebounds of his own. James' competitive fire was even present during the Pro-Am game as he denied a call with the Drew League umpires late in the game.
Golden State Warriors forward Draymond Green was on hand to catch the action, as was hip-hop group Migos' Quavo. Brooklyn Nets star Kyrie Irving, who has been linked with the Lakers in trade talks, was due to play in the Drew League later in the day.
https://www.espn.com/nba/story/_/id/34255296/lebron-james-put-show-drew-league-appearance LeBron James put on a show in his Drew League appearance