Legislation wants to fight car break-ins at trailheads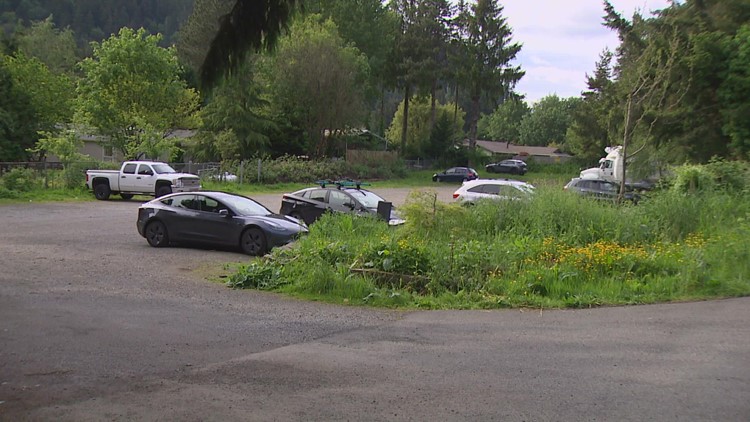 In response to the increasing number of car break-ins, Councilman Reagan Dunn wants to add security to trailheads.
KING COUNTY, Wash – With more people going for test drives in the summer, more and more cars are being broken into.
To counteract this, Councilman Reagan Dunn introduces legislation to place security measures such as surveillance cameras and signage at high-risk parks and hiking trails in King County.
The legislation also requires the county to identify which exit points are those with a higher risk of auto break-ins. Dunn is looking for a volunteer group to take care of the parked cars and report any violations or suspicious activity. Finally, lawmakers want to reduce the number of cars in parking lots by expanding Trailhead Connect at the previously identified trailheads.
"If strays continue to wreak havoc on hikers who find their windows smashed and personal belongings stolen when they return from the trails, it will only discourage people from getting outside and enjoying their outdoor community," Dunn said. "With the large number of car break-ins we've seen in public parks and trails already this year, it's time to increase safety and protect people's property and safety."
Although there has been an increase in police patrols at trailheads in response, King County Police said they often cannot patrol those areas because they lack the staff.
The legislation will be heard by the transport, economic and environmental committees over the next few weeks.
In the meantime, the Washington State Parks and Recreation Commission has a list of tips for protecting your car while hiking:
Park in well-lit areas
Don't leave valuables in your car
Make sure all doors and trunk are locked
Report any signs of worrisome behavior
Be aware of your surroundings
Keep your number plate in your trunk or locker attached to your vehicle
Create a safety circle when you go on a hike, for example by letting someone know where you will be and how long you expect to be gone
https://www.king5.com/article/news/crime/proposed-legislation-seeks-increase-security-measures-trailheads/281-ad176e73-f729-483f-b690-5d70586cc53d Legislation wants to fight car break-ins at trailheads