Levi Colwill: From grassroots to the brink of a Wembley England debut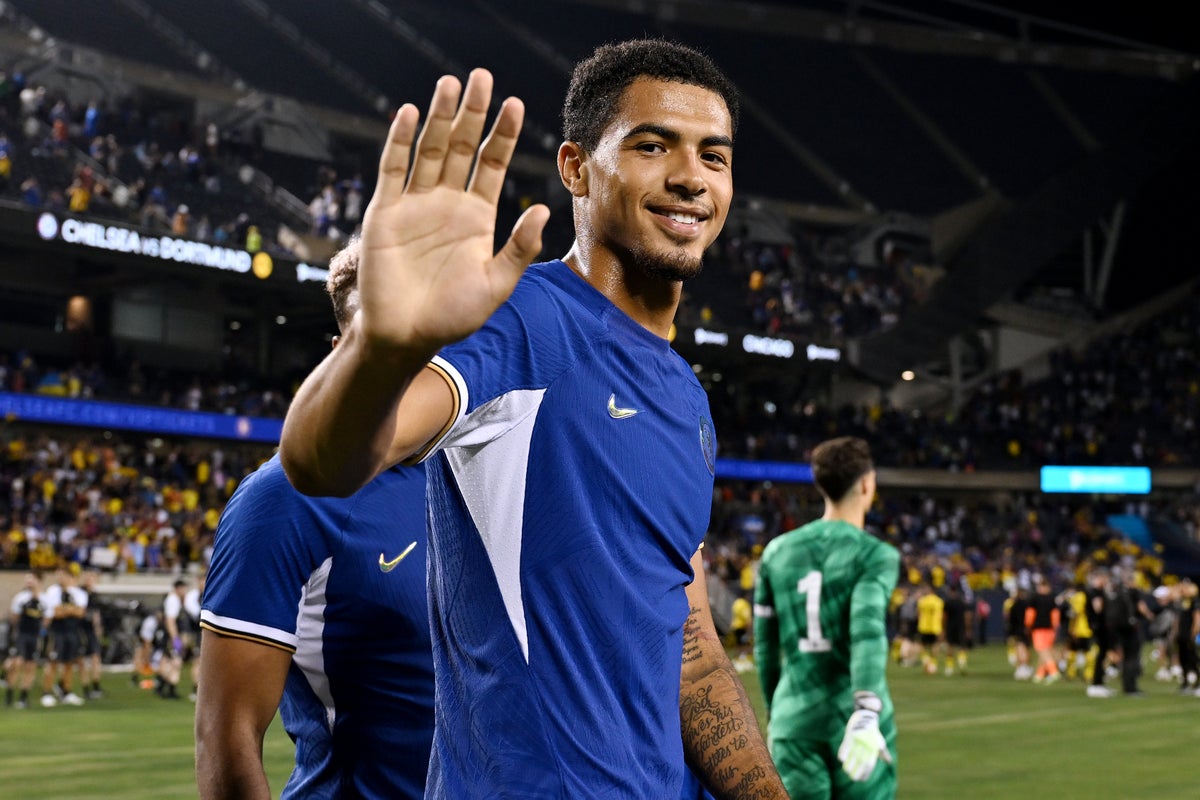 When Levi Colwill makes his debut in England defense at the National Stadium – and given his talent it seems more a question than if – it won't be his Wembley debut. That happened when he was 11 years old. Which, quick as his rise was, was no sign of precocity. That was because he was the mascot.
If he travels to Poland with England, possibly for his international cap against Ukraine, he will miss another away day: in Harrow Borough, where Sholing is playing. And Sholing did double in 2013/14, winning the Wessex League Premier Division and the FA Vase at Wembley, with Colwill's uncles Byron and Barry Mason on the team, with Colwill as their mascot when they beat West Auckland Town.
"I remember going out with them and feeling the nervousness," Colwill said. "I remember how serious they were and I remember the celebrations afterwards. Everyone was family and I love that feeling. I remember going out as a little boy, looking up and thinking, "One day I have to be here, I have to play here." "I can't let my uncles play here and not me."
He was an unused substitute when Brighton lost the FA Cup semi-final to Manchester United in April. When Colwill competes at Wembley – perhaps when England host Australia and Italy next month – he won't be in Sholing's colours; formerly known as Vosper Thorneycroft, in his hometown of Southampton, and still with his uncle Byron, one of four brothers with a combined total of over 2,000 appearances for the club. However, Colwill's presence in the crowd is becoming less and less frequent. "I missed a good game last Monday," he said of the 3-0 home loss to Gosport. "I have to play catch-up."
A player who has rushed to the top has roots in the depths of the football pyramid. A very hip footballer guy lives in the unfashionable world of non-league football. All of this is in stark contrast to the £1billion spent by the new owners of Chelsea, the investment fund which has found a way around Financial Fair Play by selling its academy's products.
Except for one that wasn't for sale. Brighton's season-ending bid for Colwill was turned down. When Todd Boehly can price anything and seem to know the value of nothing, there was an exception. Colwill has been identified as key to her future. A summer in which he helped England win the European Under-21 Championship without conceding a goal saw him make his Chelsea debut when he played as a centre-back/left-back hybrid, the position he held until he was 15 or 16 years of age held. Kalidou Koulibaly has been sold , £62m new signing Marc Cucurella has been benched. Instead, Colwill was a ubiquitous part of Mauricio Pochettino's team, wearing the number 26 indelibly linked to John Terry.
Like Terry, he is a good passer. Unlike Terry, he is left footed. It emerged at a time when there was rarely more emphasis on left-footed centre-backs, opening up passing angles and facilitating possession play. "Football has changed a lot because of managers' tactics and being a defender who loves to play football suits me a lot," said Colwill. "I like launching attacks from behind. So I definitely fit in at the moment."
A role model is his sidekick for Chelsea, Thiago Silva. Another could be a partner for England, in John Stones. "If you watch him now, he's a great player," said the 20-year-old. "So calm on the ball." With the help of Pep Guardiola, the Stones have taken the role of passer and defender to a new level, acting in midfield and defense in the same games. "He's good enough to do it," Colwill said. "He was great. Me? I don't know if I would be able to do that. It would take a lot of training to get there. But if the manager asks me then of course I'll try and if I don't play well there I'll have to learn fast."
And it's a learning process. He readily admits Ivan Toney taught him a lesson last season when Brentford drew 3-3 with Brighton. He also learns to channel his temper. His laid-back nature can give him maturity — "I'm a really quiet, laid-back guy," he said — and made Adam Lallana take it upon himself to spur him on. "Sometimes I need someone to give me a little nudge," Colwill said. Lallana, one of Brighton's seniors, was included in England's World Cup squad in 2014, the year Colwill made it to Wembley as a mascot for a non-league side. He may appear there regularly over the next decade, but never quite in the same capacity.