London Marathon boss plays down fears protesters will disrupt event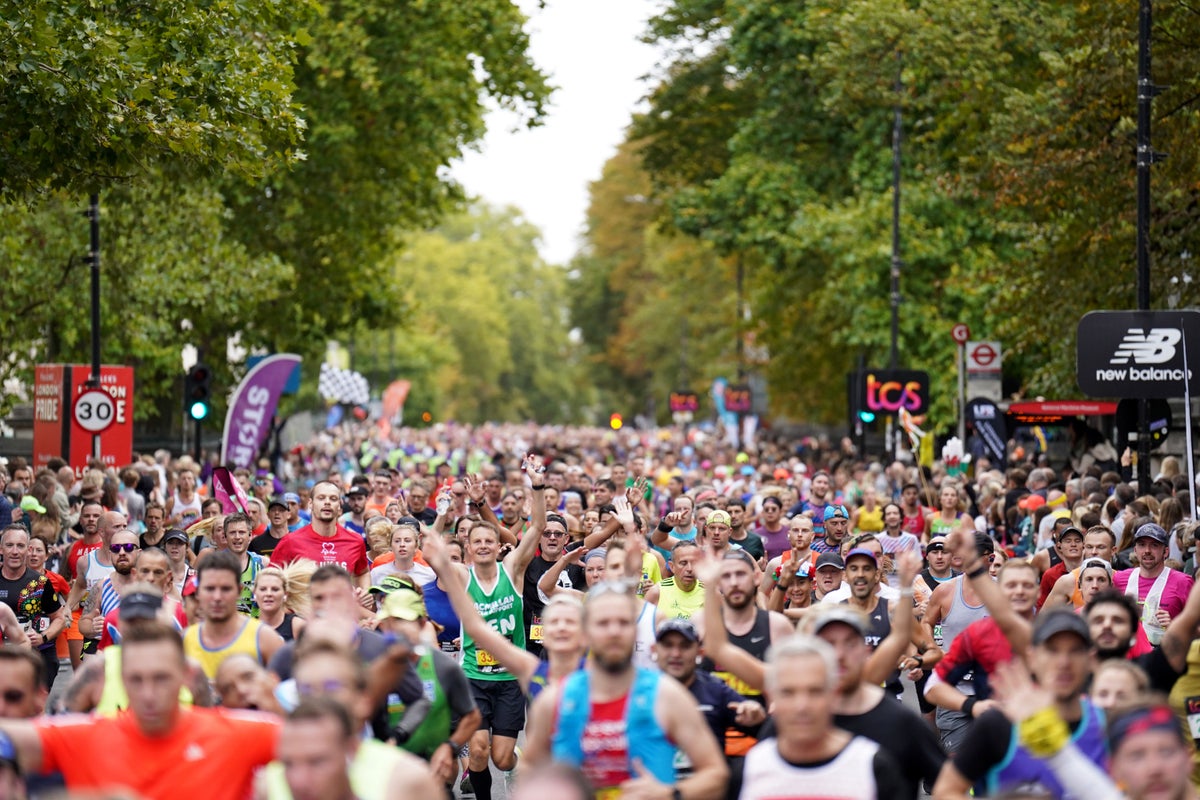 London Marathon Director Hugh Brasher has allayed fears the race could be disrupted by protests after receiving assurances from Extinction Rebellion.
The group has vowed to keep Sunday's event free of clutter so the 45,000 runners can take part.
The World Snooker Championship was suspended on Monday after a Just Stop Oil protester climbed onto a table and covered it in powdered orange during a match between Robert Milkins and Joe Perry.
Tamil Tiger in 2009, Extinction Rebellion in 2019 and Just Stop Oil last year have all previously held protests on or around marathon day.
Brasher was due to hold talks with Just Stop Oil on Wednesday afternoon in hopes of avoiding further protests in the capital, but has been reassured by others.
"Coming from a meeting with Extinction Rebellion, they will ask all their participants to help guard the London Marathon," he said. "To do something unique in their history to protect one of the crown jewels of British sport.
"We've been talking to Extinction Rebellion for months. They have made it very clear that they are in a new phase where they want to engage the general public in a different way.
"It wasn't Extinction Rebellion in snooker, it was Just Stop Oil. I am in talks with Just Stop Oil, I hope they will give the same assurances in those talks.
"We reduce disruptions and have done so for years. There are numerous measures that we are taking, we are doing this in cooperation with the Police, the Royal Parks, Westminster, the Mayor.
"I won't say what they are. We're not saying what we're doing, but we do have a number of additional mitigation actions we're taking for this year's event.
"I trust Extinction Rebellion, they've made it very clear what they're doing and why. I hope Just Stop Oil and the other organizations listen to what we're saying.
"The London Marathon is unique, we run for clean air, it's so important to what we do.
"We haven't traded anything, we're just having conversations and asking if we can work together. So far everyone has been incredibly positive in this way.
"I will ask you to help and protect the marathon because it is good for society."