Long Covid Inquiry: Boris Johnson 'scrawled in capitals that long Covid was 'b*****ks', Covid Inquiry hears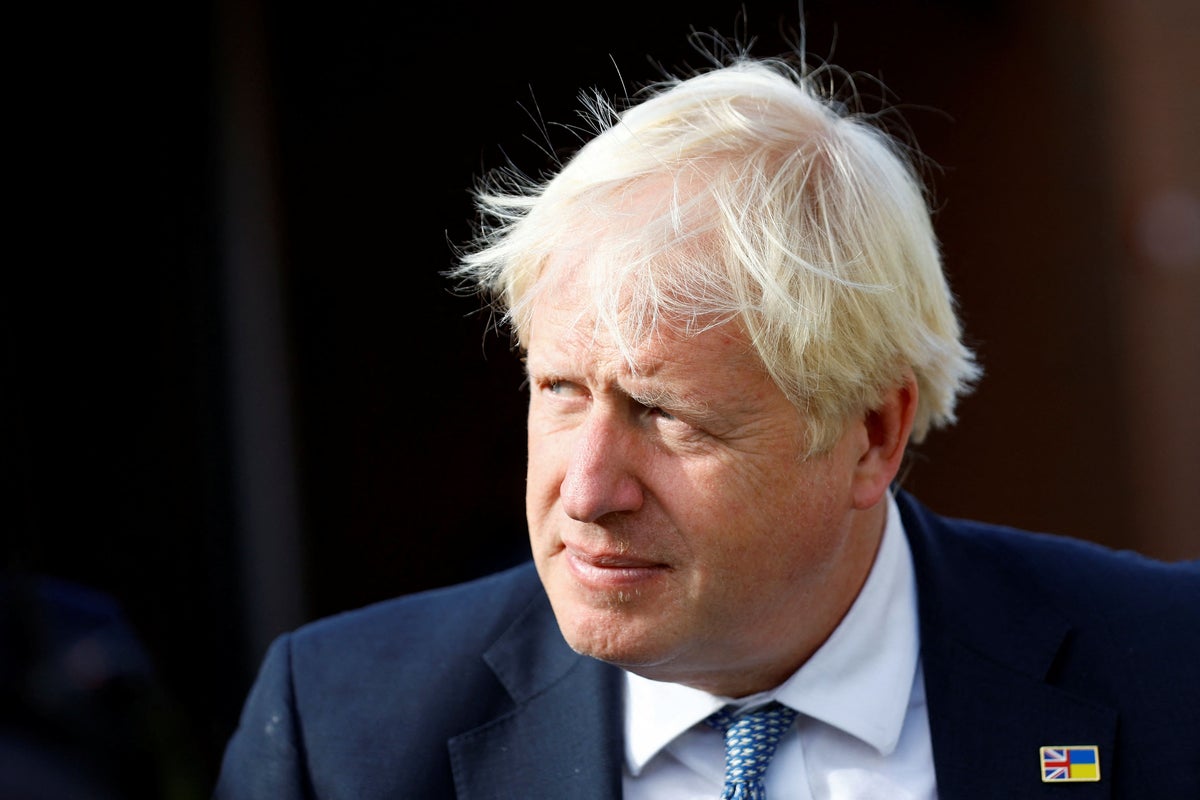 Former Prime Minister Boris Johnson expressed "rejection of the disaster" and described long Covid as "b*****ks", an inquest heard on Tuesday.
Mr Johnson was also accused of failing to lead the country in the early days of the crisis, the UK Covid inquiry said.
As the second part of the inquiry began, the group Bereaved Families for Justice said there was a "leadership gap" in the early days of the crisis and accused Mr Johnson of "cavalier" public comments just weeks before the first lockdown .
And Long Covid groups claimed the former prime minister initially "denied the truth about the suffering" of Long Covid patients.
Meanwhile, Rishi Sunak has insisted he is supporting the investigation "in a big way" after claims he was unable to deliver WhatsApp messages because he failed to secure them. The prime minister wrote in his witness statement to the inquiry that he had "no access" to the messages from his time as chancellor because he changed his phone several times.
Asked by BBC News at the Conservative Party conference in Manchester whether it was true that he no longer had the WhatsApp messages, Mr Sunak demurred, saying: "Which I can tell you, because obviously this is an ongoing one." Legal proceedings, is that I am helping the Covid investigation comprehensively and very, very comprehensively with everything."
Anthony Metzer KC, speaking on behalf of Long Covid groups, told the inquiry: "In October 2020, when the Department of Health and Social Care published guidance on Long Covid and called for recognition and support for people with Long Covid, was the Prime Minister at the time." Boris Johnson scrawled in capital letters that Long Covid was "b*****ks".
"Mr Johnson admitted in his witness statement that he did not believe in the existence of Covid for long and dismissed it as 'Gulf War Syndrome stuff'." The inquiry will look at how the former Prime Minister may have in October 2020 could hold this view."
He added: "Adults and children suffered and continue to suffer from debilitating, painful and horrific symptoms for months and now years after infection, and yet Mr Johnson denied the truth about their suffering."
"The UK's most senior decision-makers have dismissed, belittled and disbelieved the very existence and risk of Long Covid."
The inquiry's lead lawyer, Hugo Keith KC, also revealed WhatsApp messages between Boris Johnson, his former chief political adviser Dominic Cummings and others that painted "a depressing picture of a toxic atmosphere" during the pandemic, Sky News reported.
The messages also showed "factional fighting and murderous attacks on colleagues," Mr. Keith said. Numerous messages and diary entries reportedly refer to then Health Secretary Matt Hancock.
Mr Keith said: "A text message from Simon Case, then a senior civil servant who had not yet become Cabinet Secretary [former health secretary] Matt Hancock reads on April 29: "The Cabinet Office is a complete dysfunctional mess at the moment, so it's not a great place to be."
However, the investigation also found that important WhatsApp messages from the then prime minister from January 31 to June 7, 2020 were "unrecoverable".
The loss of these messages was a "remarkable and regrettable coincidence", lawyer Peter Weatherby KC of Covid-19 Bereaved Families for Justice told the inquest.
Mr Weatherby called on experts to examine the phone to determine whether the messages could be accessed "and whether they may have been deleted".
"Mr Johnson claims that although he downloaded the phone, the WhatsApp messages from the crucial period of January 31 to June 7, 2020 are not recoverable," Mr Weatherby said.
"A remarkable and unfortunate coincidence, we would say. We would urge experts to investigate to find out why these messages cannot be accessed and whether they may have been deleted."
Diary entries from Sir Patrick Vallance were also read out on Tuesday, in which the government's former chief scientific adviser criticized Mr Johnson's "impossible rethinking" and "bipolar decision-making" – he wrote of "chaos as always" in Downing Street after a meeting on social issues Distancing, the BBC reported.
His notes reportedly said: "On Friday, the meeting on the two meter rule made it clear that no one in Number 10 or the Cabinet Office had actually read or taken the time to read the scientific advice on two meter rules understand." Quite extraordinary."
The notes also alleged factional infighting in No 10 involving Michael Gove and Mr Johnson's wife, Carrie.
In other posts, Sir Patrick reportedly said he felt scientists were being "used as human shields" by ministers. On September 19, 2020, he wrote: "[Johnson] is everywhere and so completely inconsistent. You can see why it was so difficult to reach agreement on lockdown the first time around."
Mr Weatherby said Mr Johnson had "failed to take the emerging threat seriously" when he called for the inquiry to examine "whether crucial time was wasted in developing an emergency plan and acting" and that key preparations may not have taken place. "because part of it…" "The government's opinion was denied, and others had a false idea of ​​their own preparedness."
The investigation also heard that Covid was briefed at a Cobra meeting on January 29 – but Mr Johnson was not present.
Mr Weatherby said: "He was only at Cobra for more than another month in March. He will tell us he was right to leave things to others, but in reality there was a leadership gap."
He added: "It was two months into the emergency that Mr Johnson attended his first Cobra meeting on March 2, a day before he embarked on what can only be described as cavalier and incredibly unhelpful public messaging can when he visited the Royal Free Hospital and told him about it." Media: "I think there were a few coronavirus patients and I shook everyone's hand, you'll be happy to know and I keep shaking the hand."
"It is difficult to understand his actions and media comments as anything other than contempt for a catastrophe that had been looming for two months and was now just around the corner."
Mr Weatherby also referred to the Eat Out to Help Out scheme. "It appears it was introduced without scientific advice," he said.
"We expect scientists will say their council would have been strongly opposed to such a crazy plan."
"The investigation must take into account whether the government was actually following the science or not [then chancellor] Mr Sunak's flagship policies accelerated the next wave of infections."
Mr Johnson, his former chief adviser Dominic Cummings, Rishi Sunak and former health secretary Matt Hancock are expected to speak at the inquiry, along with senior scientific and medical advisers. The hearings are expected to last until 2026, but interim reports will be published before that date.
The current hearings relate to the second of four modules into which the inquiry has been divided: resilience and preparedness; Key decision-making and political governance in the UK; the impact of the pandemic on healthcare; and vaccines and therapeutics.
In his opening statement in June, the inquiry's lead lawyer said the nation was "surprised" by "significant aspects" of the disease, which was recorded in more than 225,000 death certificates.
Mr Keith has suggested that Brexit preparations had "displaced and prevented" the work needed to improve pandemic preparedness, while bereaved families have warned that inquiry findings were likely to show "chaos" in government had led to a slow response to a pandemic led to a pandemic in which "lost time is measured". in lives lost."