Lori Vallow Daybell's family's statement in response to her murder conviction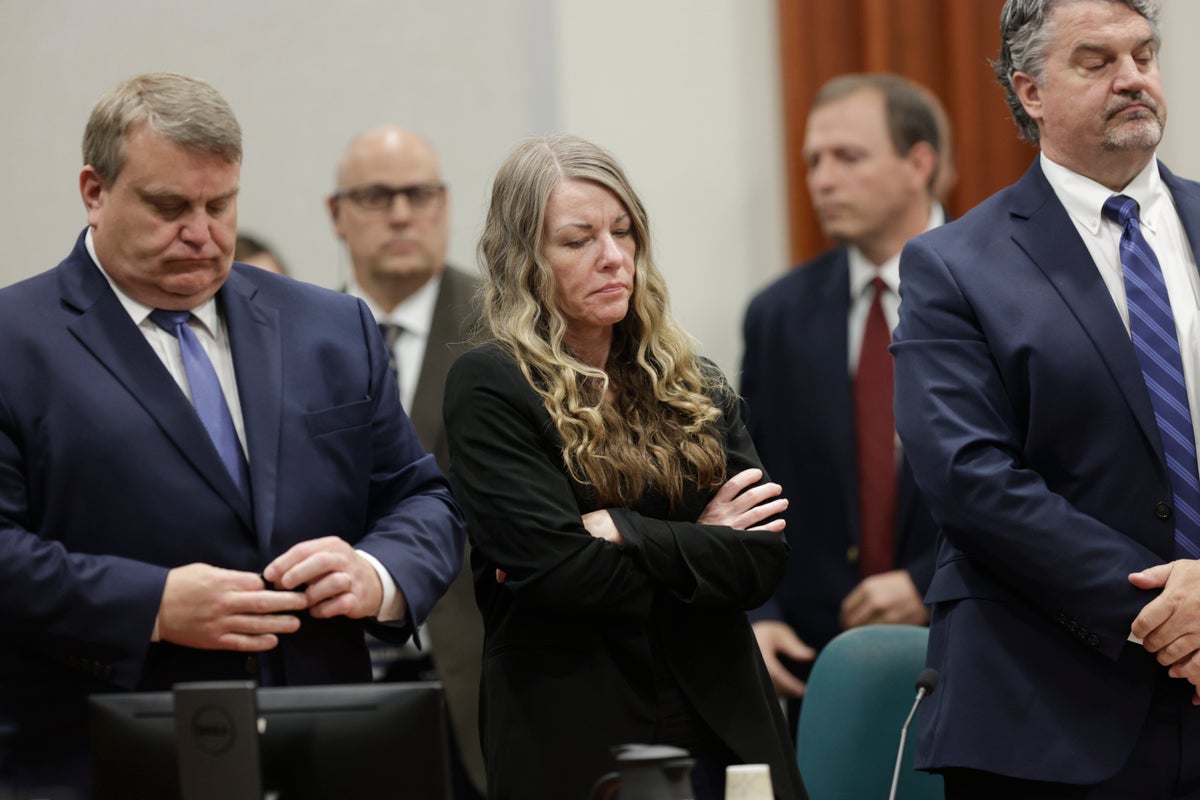 Lori Vallow's family and the family of her sister Summer Shiflet have issued a joint statement following her conviction on a murder charge.
Vallow was convicted of the first-degree murder of their children, Tylee Ryan and JJ Vallow, and conspiracy to commit the first-degree murder of Tammy, the late wife of her husband Chad Daybell.
Born Lori Cox, Vallow is one of four siblings, the others being Summer, Adam Cox, and their alleged co-conspirator Alex Cox.
Her initial support for Vallow in the early days of finding the children waned when the bodies of Tylee and JJ were discovered in shallow graves on Mr. Daybell's property outside of Rexburg, Idaho, in June 2020.
The statement from the Cox and Shiflet families said, "We would like to thank everyone who has offered kindness, support and prayers on behalf of our family and the families of the other victims." This support is greatly felt and appreciated.
"We greatly appreciate the jury's time and commitment in this case. We also appreciate the time and effort dedicated law enforcement, attorneys and Judge Boyce have invested in adjudicating this case. Thank you for the countless hours that have been put into this case and also for the time they were away from their families. We thank you.
"We fully accept the decisive decision of our judicial system. We understand that in this case, this is just a step toward justice for the victims we love.
"Despite today's verdict, we remain with sadness and heartache at the loss of Tylee and JJ who are irreplaceable. Our family will always feel this loss and will never be the same. We will continue to honor her memory to the best of our ability.
"We send our deepest condolences to Tammy's family and Charles' family who are also devastated by the loss of Tammy and Charles who are also irreplaceable."
"We share your sorrow and wholeheartedly pray for healing for all those injured by these horrific crimes. We hope that this outcome can bring you some measure of peace and comfort.
"We will continue to believe firmly in Jesus Christ and seek His mercy and grace for all involved."
Summer Shiflet testified against her sister at the trial and an explosive, emotionally charged video call between the two was played as evidence.
Vallow even appeared to inadvertently admit during the call that she knew more about her children's fate.
Tammy Daybell's parents and family also released a statement following Vallow's conviction for her involvement in the murder of their daughter, who choked to death in her bed a month after the children were brutally murdered.
"What a beautiful day to receive the news of Lori's conviction. Thank you to everyone who has helped bring the truth to light," the statement said.
"We are especially grateful to the investigators, the jury, Judge Boyce and the prosecution team. Thank you for your tireless efforts. We will move forward with renewed energy and the belief that justice will be fully served. We assume that the next steps will be a speedy resolution of the present case.
"We share this win with the Vallow-Woodcock family and their precious JJ and Tylee. Thank you to the many prayers from people around the world, we feel them and they uplift us."
Just weeks after Tammy's death, Vallow and Chad Daybell moved to Hawaii and married in an apparent attempt to escape their crimes and start a new life together, while ignoring the desperate search for their children.