Lori Vallow: Who is the 'cult mom' on trial for her children's murders?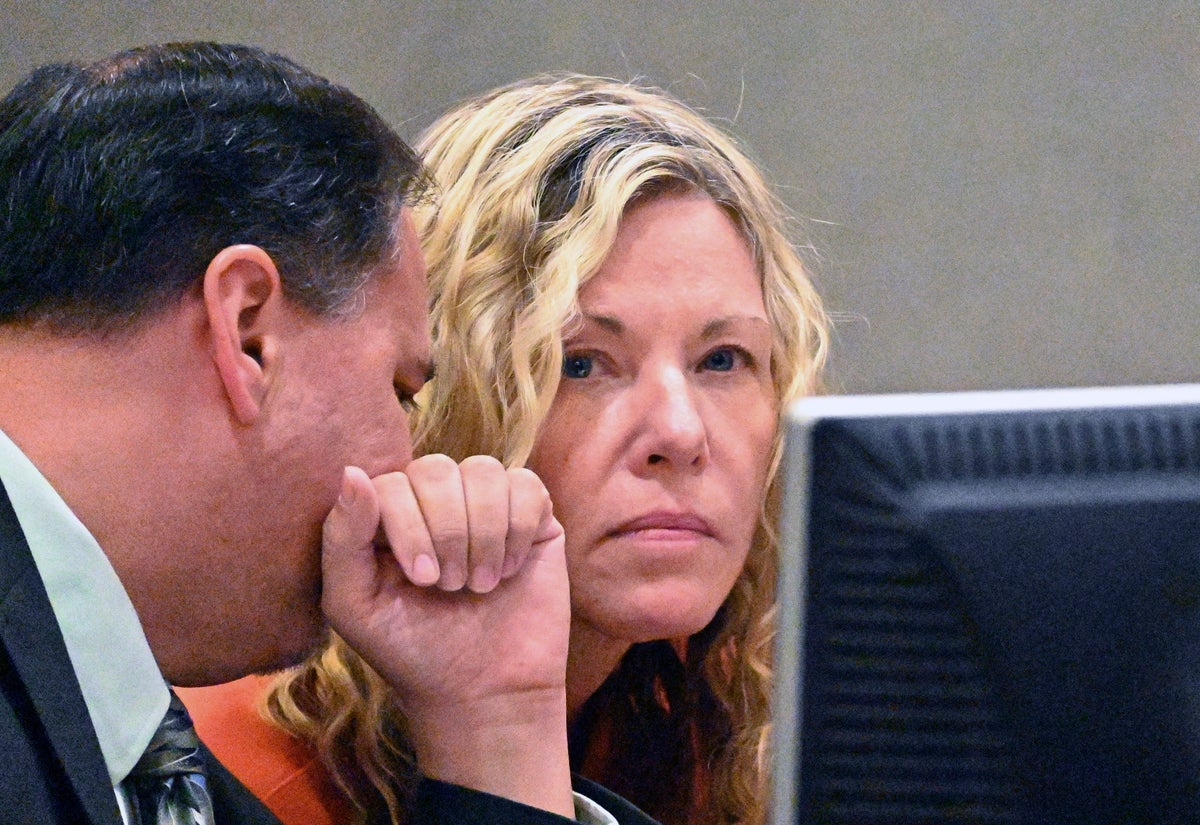 Lori Vallow was once considered a doting mother.
Now she is in court murders her two youngest children and her new husband's ex-wife Chad Daybell in a terrifying case involving an end of the world cult at the core.
The 49-year-old mother of three is charged with the murders of her daughter Tylee Ryan, 16, and Joshua "JJ" Vallow, 7, disappearing without a trace in September 2019.
Almost a year later, their bodies were found buried on the grounds of Mr. Daybell's Idaho estate.
She is also charged with the first degree murder of Mr Daybell's first wife Tammy Daybell, who died suddenly a month after the children went missing.
In addition to murder and conspiracy to murder, she also faces grand larceny and insurance fraud charges for claiming Social Security benefits for Tylee and JJ after their deaths.
Prosecutors say she and Mr. Daybell conspired with her brother Alex Cox to kill the three victims as part of their doomsday beliefs – but also to collect life insurance money and the children's Social Security and survivor benefits.
In addition to the Idaho murder case, Mrs. Vallow is also awaiting trial in Arizona for conspiracy to murder her fourth husband, Charles Vallow.
But who is Lori Vallow and how did she end up here?
Ms Vallow has been everything from a beauty pageant queen to a TV game show contestant to a hairdresser – and now an accused murderer.
Born in California in 1973, the 49-year-old has been married five times and has three children.
In 1992, she married her first husband, high school sweetheart Nelson Yanes.
The marriage was brief and – after their divorce – she married second husband William Lagioia in 1995. The couple had a son, Colby Ryan, but also divorced after about a year of marriage.
In 2001, Ms. Vallow married Joseph Ryan for the third time and the couple had a daughter, Tylee Ryan.
During that time, she made several television appearances, including being a contestant on the Mrs Texas Beauty Pageant, where she spoke about the importance of being "a good mom."
"Being a good mother is very important to me," she said, adding that she's also a "good wife and a good worker."
In a chilling foreboding statement, she added, "Being all these things together ain't easy … I'm basically a ticking time bomb."
That 2004 appearance came around the same time she appeared on the game show Wheel of Fortune, where she gushed over her then-husband, Mr. Ryan.
Months later they divorced.
Mrs. Vallow then met and married Charles Vallow.
The couple later adopted JJ, Vallow's sister's biological grandson, and the family lived with Tylee for years.
They relocated to Hawaii for a few years before settling in Arizona in 2017.
But around that time, Ms. Vallow was reading Mr. Daybell's doomsday books, and friends say her demeanor began to change.
Their religious beliefs became more and more extreme — and further and further removed from the theology of The Church of Jesus Christ of Latter-day Saints.
After following the cult doomsday author's teachings for some time, the two finally met in person at a religious conference in Utah in October 2018.
From there, their alleged love affair and murderous spiral unfolded, in which nearly everyone close to the couple ended up dead.
As part of their cult beliefs, the couple reportedly believed in a "light and dark rating system" for how they ranked the spirits of those around them.
Over time, this grew into a belief that some people – including children – were "zombies" and that the only way to get rid of the zombies was to destroy the human body.
They were both married then – Ms. Vallow to Charles and Mr. Daybell to Tammy.
Soon after, Charles filed for divorce, citing his wife's bizarre cult beliefs and his fear for his life and that of Tylee and JJ.
In July 2019, he was shot dead by Ms Vallow's brother Alex Cox in a conspiracy said to have been orchestrated by the two siblings.
Ms. Vallow, who is now a free agent, moved to Idaho to be with Mr. Daybell and — that September — Tylee and JJ disappeared. Tammy then died in October.
And a month later, in November, Ms. Vallow and Mr. Daybell were married on a beach in Hawaii.
Ms Vallow refused to reveal the whereabouts of her children to distraught family members and authorities for months before their bodies were discovered in June 2020.
Little JJ was wrapped in duct tape and a plastic bag. While the 49-year-old's only daughter, Tylee, was dismembered and cremated, her remains are ineligible for an autopsy.
During the opening statement, prosecutors said Ms Vallow was driven to kill by a combination of "money, power and sex".
The once doting mother allegedly used her doomsday cult beliefs to "justify" the killings, claiming she is on a religious mission to collect the 144,000 and that her children, husband and others have been taken over by "dark spirits". had been.
Prosecutors believe Ms Vallow conspired with her new husband and brother to murder Tylee, JJ and Tammy, laying a trail of suspicious financial movements leading up to and following each of their deaths.
During her murder trial, Ms Vallow appears to have attempted to give the jury a glimpse of herself as the doting mother she was once believed to be.
When her only surviving child, Colby Ryan, took the stand, she was seen lipping "Oh my baby."
And when the court was shown graphic details and photos of JJ and Tylee's remains, she briefly fled the room.
But it's up to the jury to decide whether Ms. Vallow is not only a mother, beauty pageant queen, TV game show contestant and hairdresser — but also a serial killer.