Los Angeles Public Library puts P-22 on a library card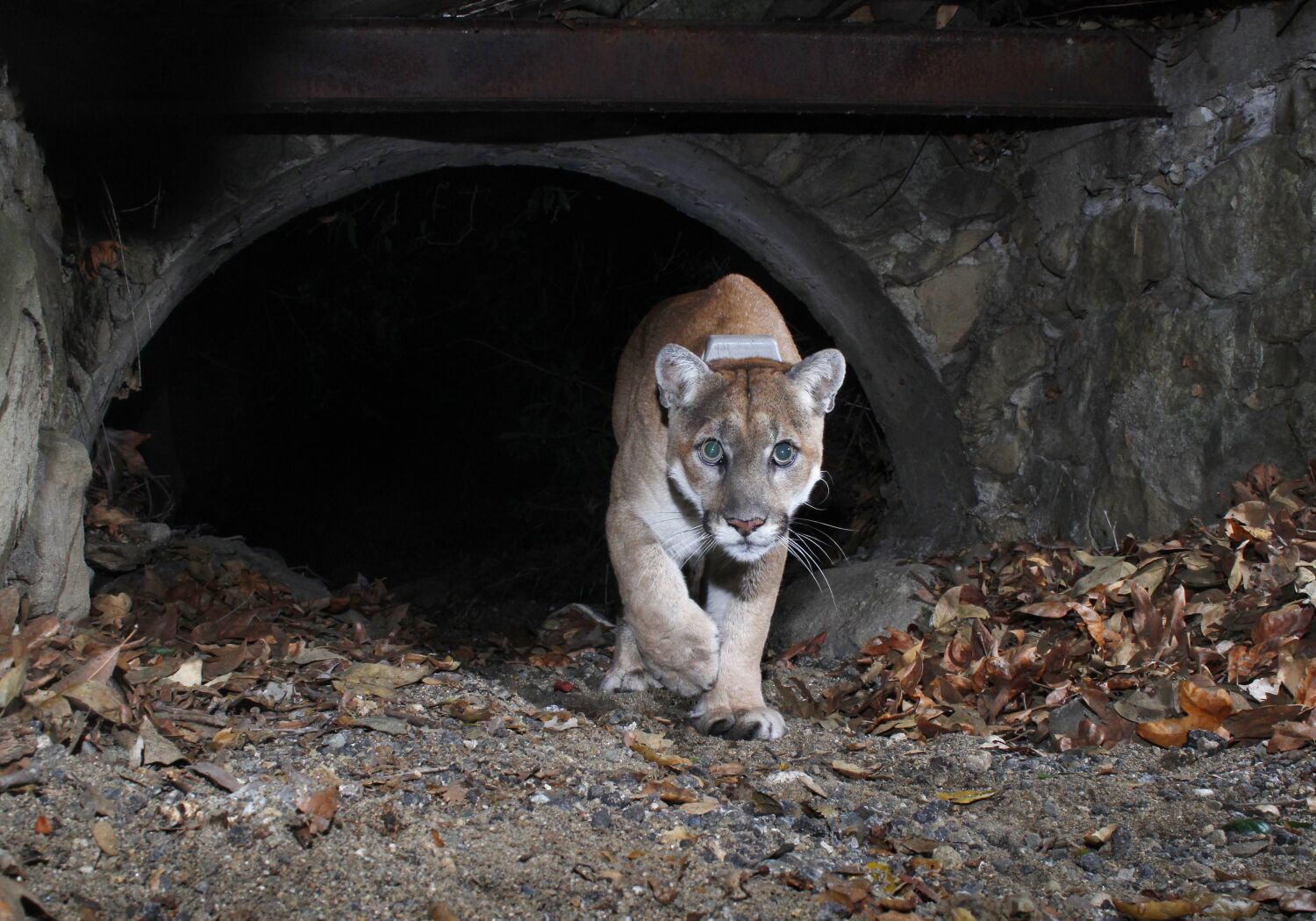 Los Angeles' beloved and late mountain lion gets a library card.
The Los Angeles Public Library announced this week that it would be offering customers a limited-edition library card in honor of P-22, the city's famous cougar who roamed Griffith Park for more than a decade before dying in December .
The map features National Geographic's Steve Winter's famous photograph of the puma roaming the park with the Hollywood sign in the background.
With the special map, the library also hopes to "highlight the importance of natural spaces and wildlife biodiversity in our shared habitat," according to its website.
The special edition card is available at all LA Public Library locations while supplies last.
P-22, who became the face of an international campaign to save Southern California's endangered cougars, was euthanized December 17 due to multiple long-term health concerns and injuries likely stemming from an automobile accident.
The cougar was captured and examined before his death after he showed increasing signs of stress, including multiple attacks on dogs and close encounters with people while out walking in Los Feliz and Silver Lake.
The wildcat was severely underweight and had a fractured skull, an eye injury, prolapsed organs and a torn diaphragm, a doctor said. They also discovered that he had heart, kidney and liver disease, a thinning coat and a parasitic infection.
A memorial service at the Greek Theater earlier this month drew thousands of people and dozens of speakers — including scientists, lawyers, politicians and celebrities — to pay tribute to P-22.
"You will be remembered as the king of Griffith Park," said DJ and record producer Diplo. "The world has lost a great creature and the people of Los Angeles missed their chance to see you in the wild."
"He made us more human, more connected to that wild place within ourselves," said Beth Pratt, a regional executive director of the National Wildlife Federation and organizer of the event. "We are part of nature and he reminded us of that."
Times contributors Laura J. Nelson and James Queally contributed to this report.
https://www.latimes.com/california/story/2023-02-23/los-angeles-public-library-commemorates-the-late-p-22-with-a-limited-edition-card Los Angeles Public Library puts P-22 on a library card