'Loudmouth' review: It really is about Al Sharpton this time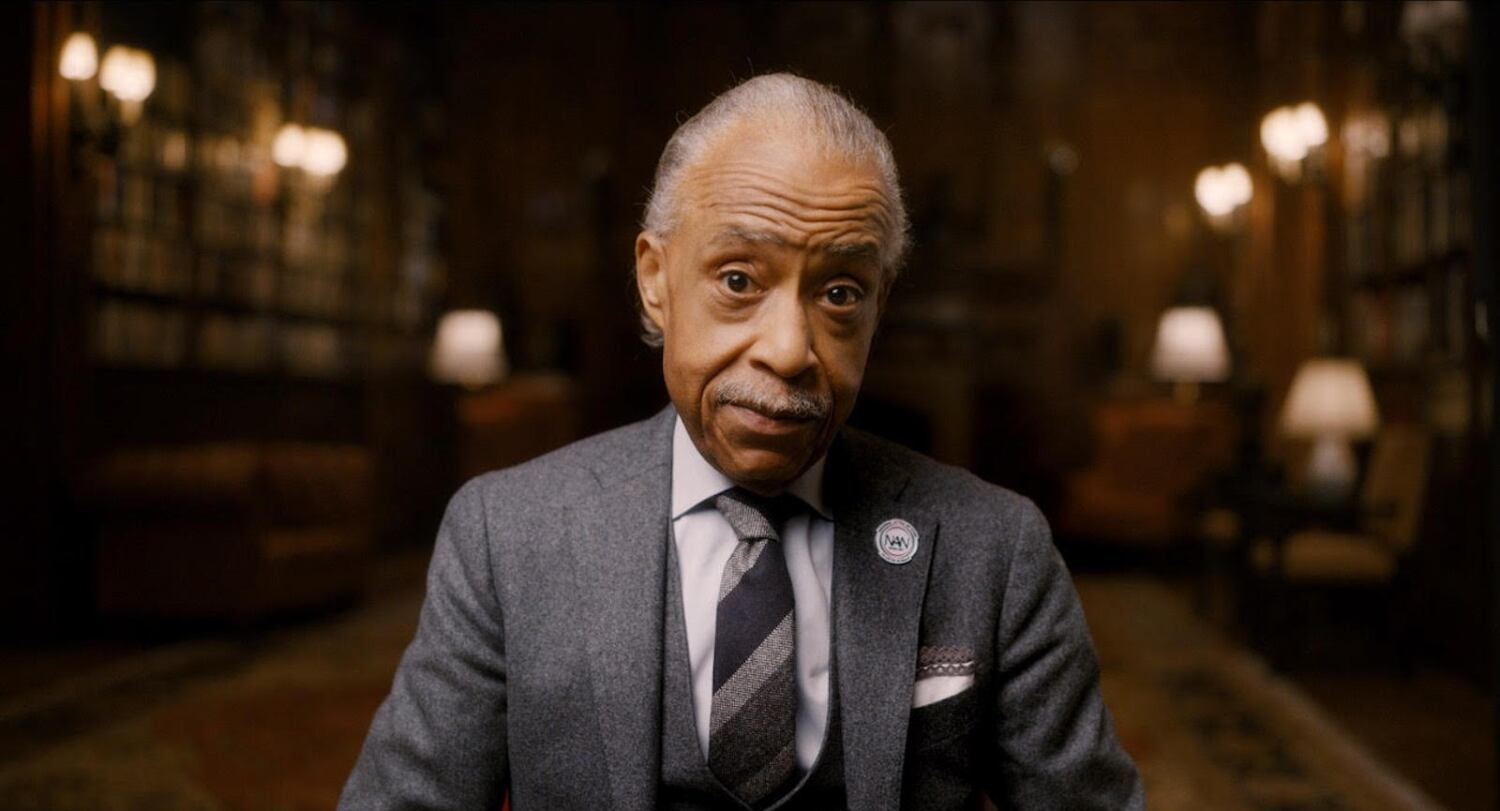 If anyone understands the power of media oxygen to stoke the fires of social justice – and no less essential to show where racism blazes loose – it is the Rev. Al Sharpton. And because there's always something to stress and shout about when it comes to institutional racism in America, the civil rights activist and MSNBC host was never at a loss for words with his unflinching demeanor in front of the lens and mic.
"Loudmouth" is the wryly admiring title director Josh Alexander gave his documentary about Sharpton. And yet the thin man in sharp gray three-piece suit who settles down before Alexander's camera opens looks more like a composed grandfather than a warrior, battle-hardened from the frontlines of racial inequality, from his days as a late '60s teenage director including Rev. Jesse Jackson to praise George Floyd at his funeral.
Of course, the rich archival footage that "Loudmouth" has to draw from — speeches, marches, protests, arrests, news recordings, talk show appearances — reminds us of the story we know, who was born in Brooklyn in the '80s and '90s that grew up The Baptist minister with the recognizable James Brownian perm was as prominent a figure in the fight against racial injustice as anyone. He dubs himself a "blowup man" early on because he's never denied the volume-boosting, spotlight-eating aspect of his job.
As he puts it, the story of the lion and the hunter is that "the hunter writes the story," making Sharpton the one trying to change the narrative when black people are treated fairly in a system that protects them rather renders invisible than to be deemed unworthy and disposable. He founded these riotous bonafides in Howard Beach, Queens, in 1986 after 23-year-old Michael Griffith died as a result of a racially targeted attack by white youth. Sharpton kept up the pressure for a special prosecutor and deftly planned marches through the area's all-white neighborhoods that, when caught by the news, showed how viciously racist many residents were. Most effectively, Sharpton knew how to make the hunters history.
As for The Reverend being the story of his own biodoc, however, "Loudmouth" – even at two hours – isn't too keen on filling in the details or shading that provide a deeper portrait. There are no interviewees other than Sharpton, and while he's willing to defend his role in the defamatory rape case of Tawana Brawley (he says the goal was always just to get her day in court) and acknowledge that his rhetorical excesses had to be rehabilitated (thanks to Coretta Scott King's advice), what's left is a long, fascinating life with odd personal and professional gaps. When Sharpton reads out a list of the many names and families he has championed, the intent may be to note all cases and tragedies and stay away from the media to prove he wasn't just a showboat. But nothing to hear from cohorts or anyone he's helped – for once, really anything is about him – feels like a missing piece that could have added dimension to a portrait that's a little too comfortable with deference.
"Loudmouth" is better when it operates along parallel histories of strife and struggle: angry incidents that expose America's racial fault lines, and how Sharpton's activism impacted those spaces. At least the documentary makes it clear that showing up and saying something is better than doing nothing, which sometimes the only tone when access to the megaphone isn't self-evident is fever.
It's as sobering a prism as any to look at a troublemaker's life, what hasn't changed and what counts as incremental wins. A year after Floyd's funeral, Sharpton returned to the family to offer a prayer following Derek Chauvin's murder conviction, and for once he didn't have to lead with fanfare or anger — the lion of his metaphor made his roar inspire eloquent, measured hope, albeit the story of the hunted was far from over.
'loudmouth'
Not rated
Duration: 2 hours, 3 minutes
To play: Lammle Noho 7, North Hollywood; Cinemark Baldwin Hills Crenshaw; Regal Edwards West Covina; Regal Edwards Corona Crossing
https://www.latimes.com/entertainment-arts/movies/story/2022-12-08/review-loudmouth-documentary-reverend-al-sharpton 'Loudmouth' review: It really is about Al Sharpton this time