Love Island viewers are calling this season the "most brutal" ever after another shock dump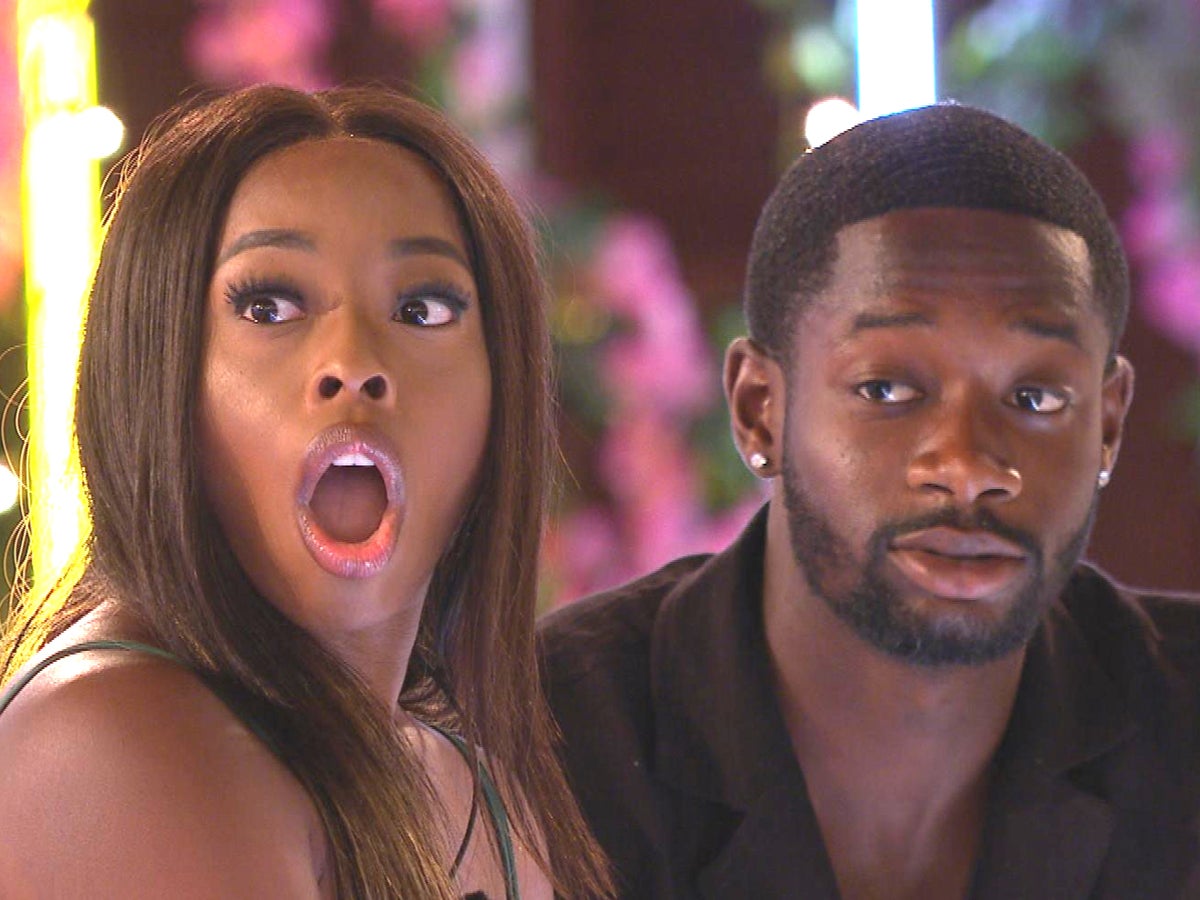 The love island Villa was hit again by a shock dump on Wednesday (July 12).
The islanders weren't even gathered around the fire pit – as is usual with eliminations – when Ella received a text message saying the public had voted for the least compatible couple.
Whitney then received a second text message stating that Elom and Catherine had received the lowest number of votes and were evicted from the island effective immediately.
It's the second time this season that contestants have been caught off guard by a surprise knockdown. On the June 23 episode, Molly was also summarily kicked off the island without warning after Kady's bombastic return decided to team up with Zach – who was dating Molly at the time.
Molly later returned during the Casa Amor portion of the show and became friends with Zach again.
Catherine seemed to fall out of favor with viewers as she returned from Casa Amor with her new son Elom. Scott, who she was dating, chose to remain faithful to her and was vulnerable when she returned with Elom.
"I really liked her until the Scott thing otherwise she would have been safe," one person tweeted.
"I hope Catherine has someone on the outside who can explain why Twitter has sided so strongly with Scott. She was definitely wrong but people were sometimes too hard on her," said another.
Other viewers gushed about how "brutal" this season of the dating show has been.
"THE PRODUCERS ARE BRUTAL THIS SEASON," exclaimed one fan.
"They've been extremely brutal with these dumps this season, not even in a bottom three situation, just having the fewest votes," stressed another.
"I see the original as chaotic [Love Island] "The producer from the start of this season is off hiatus so it's safe to say I'm GAGGEDDDDDDD," wrote a third.
During a recent recording of love islandis the sister show After sunHost Maya Jama had to ask the audience to be "friendly" to Catherine after the live studio audience booed her.
"Catherine, who has teamed up with Elom, we expected -" she began, but was interrupted by booed members of the live audience.
"Oh no," Jama said, and guest Jordan Stephens said, "You can't boo them."
"Hey, hey, I'm against booing, okay?" Jama said. "We don't see everything, okay? Let's be nice."
In her exit interview after Wednesday's episode, Catherine said she was "massively" shocked to be dumped off the island.
"When I heard our names, I was shocked because I knew what me and Elom have is real and that we're such a good match," she said, adding that she and Scott were "on good terms." gone: "It's all love."
love island airs Sunday to Friday at 9pm on ITV2.